A follow up on my previous posts on Housing prices in terms of gold and Household debt in terms of gold. In this post I will look at average income expressed in gold.
Average Income
I'm using statistics for all white-collar workers in Sweden, working for private companies or government sector.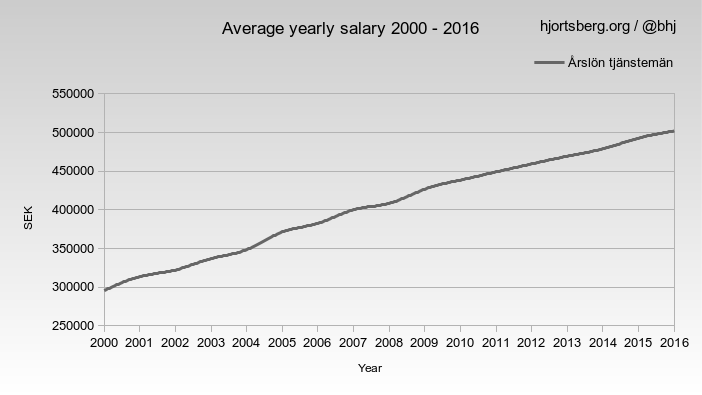 Average income in gold
Expressing the average income in gold per month will give the following graph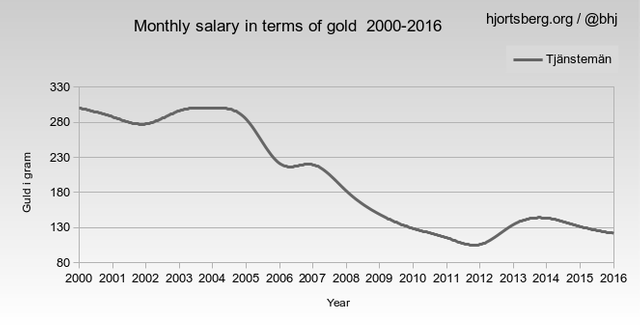 In 2016 the average income was 121 grams of gold per month. A decline from 300 grams of gold per month in 2000 and 2004.
Average US income in gold
I found an article from 2012 on US income in gold where they calculate US income in gold for the years 1955 - 2010. In this article it can be seen that average income was also in US decreasing during the preiod 2000 - 2010.
Source
Gold price and currency - Bank Of England
Average income - Svenskt Näringsliv
---
This post is also in Swedish on my site here