Since gold is real money, unlike our usual fiat currencies, it can be interesting to measure other assets in terms of gold.
I've been looking at housing prices in terms of gold for the swedish hosing market. The reason I use Sweden is because I live there and I can easily find the housing price statistics.
Gold price
First a graph for the gold price in Swedish Kronor (SEK)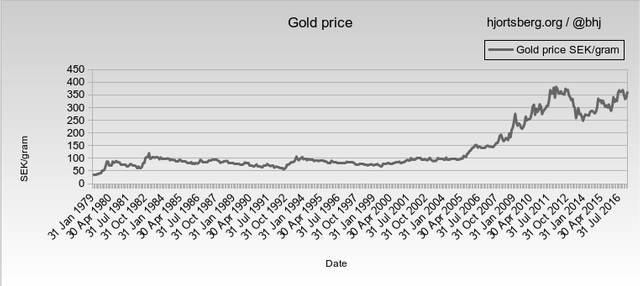 You can see the big rise between 2005 - 2012.
Housing prices
The housing prices in kSEK. In Sweden and in Stockholm.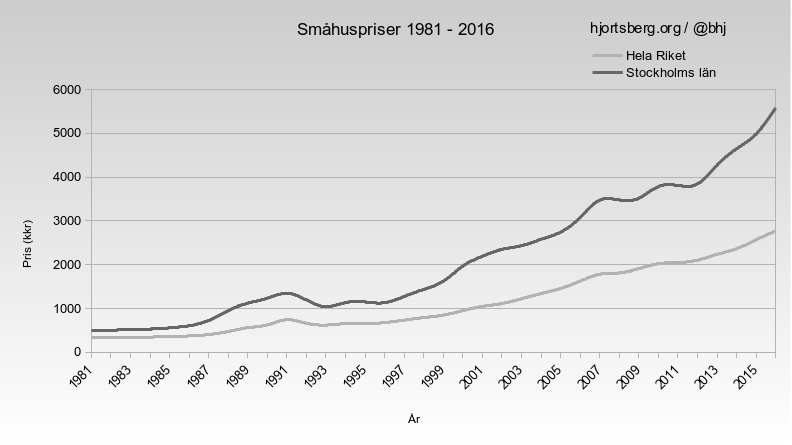 Housing prices in terms of gold
When expressing housing prices in amount of gold needed to buy a house you get the following graph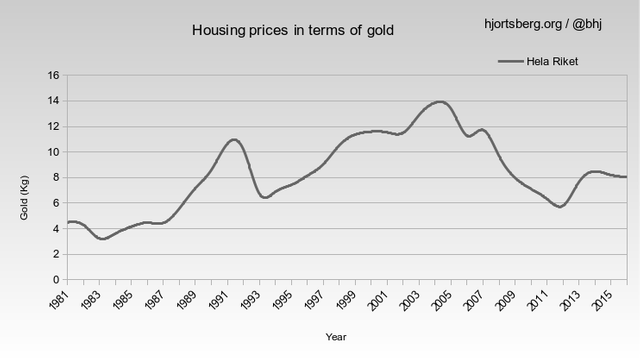 So, in 2016 the average house in Sweden would have cost you around 8 kilograms of gold. That is down from the top in 2004 when you needed 13.8 kilograms of gold, and up from the bottom in 2012 at 5.8 kg.
The big drop is of course due to the big rise in the gold price.
This is a translation of a post in Swedish I made on my site here.
Do you know the price in gold for a house in your country?