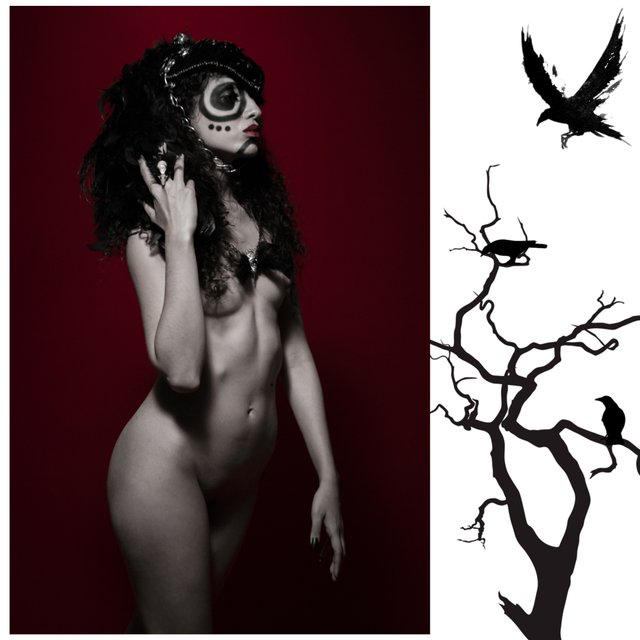 Tonight I'm going to present you with a session inspired by the Celtic goddess"Morrigan". For those not familiarized with the topic, Morrigan was one of the most important goddesses of the tribal societies of Europe during the Iron Age (1200-400 BC). This goddess is famous for representing various important facets like: war, love, death and destruction that gives way to life. She has the ability to take different forms, the most common being the crow or raven.
To recreate this goddess we decided to leave her naked, because she is a very powerful deity, this doesn't need any armor to fight her battles. On her head, she carries a small headdress with a tail of black feathers. For the make-up, we made circles and spirals on her face to represent the constant flow of energy. This symbol is very common in Celtic culture (symbolizing the cycle of birth, death and rebirth). To finish, we put a bird skull ring on her right hand and a necklace with a metal bird.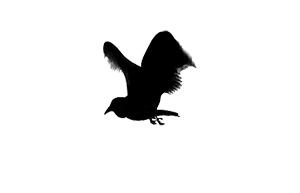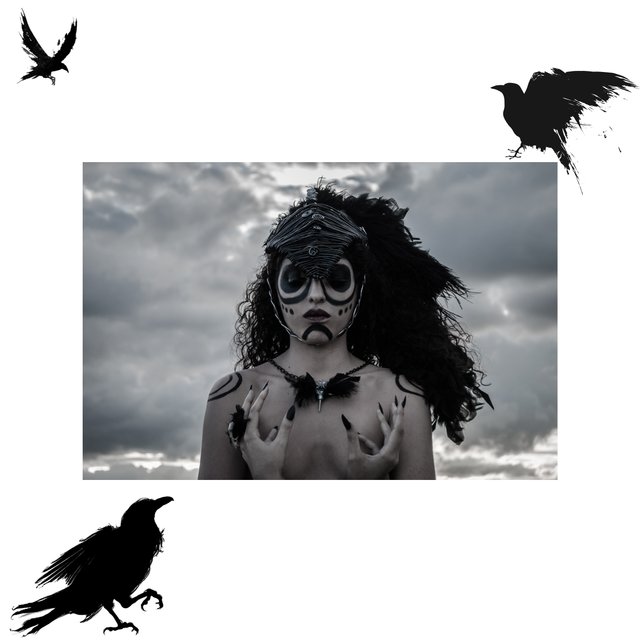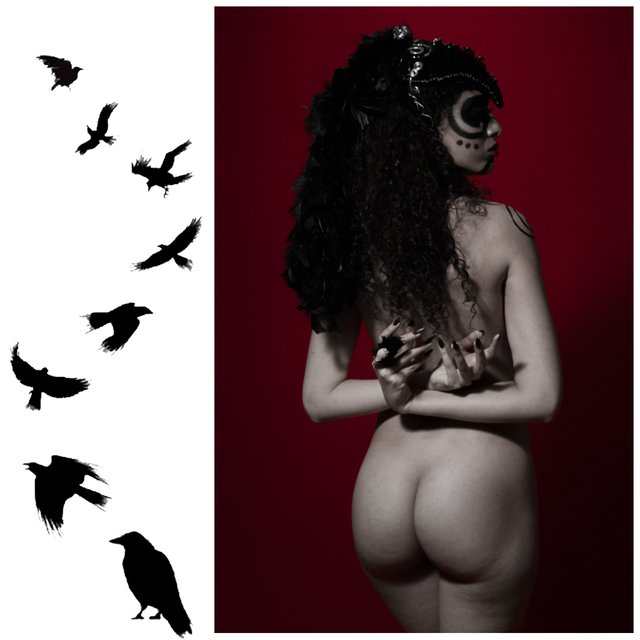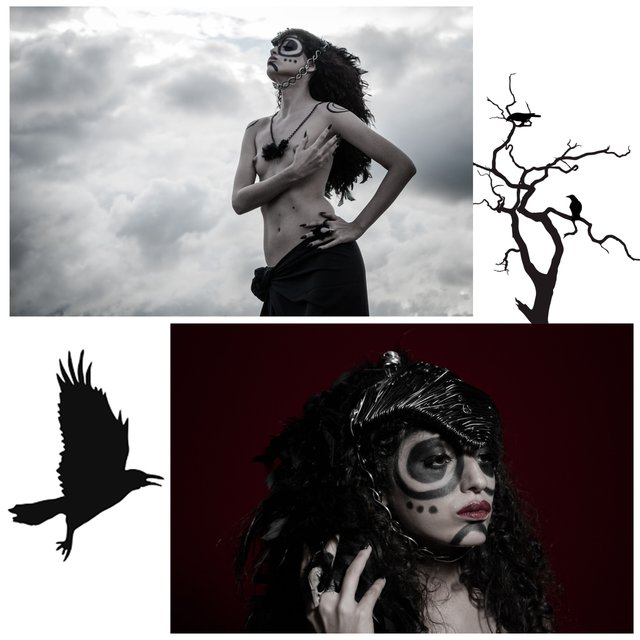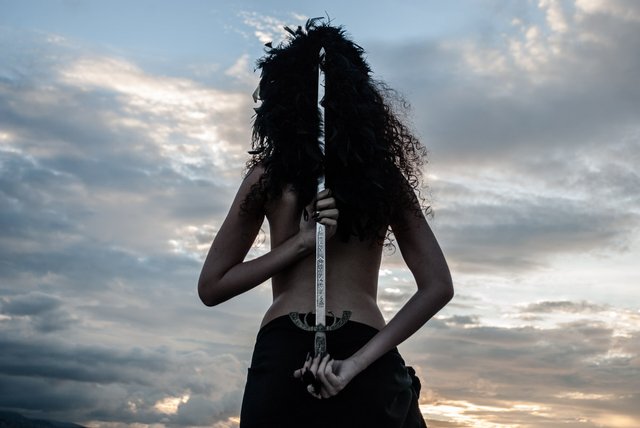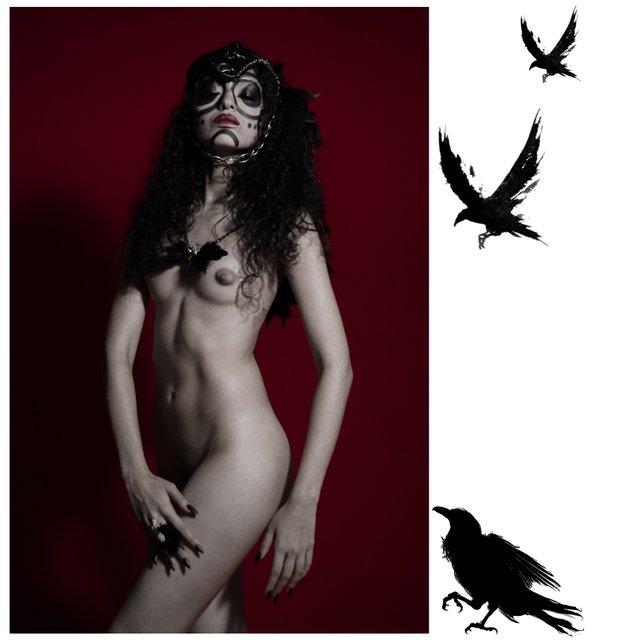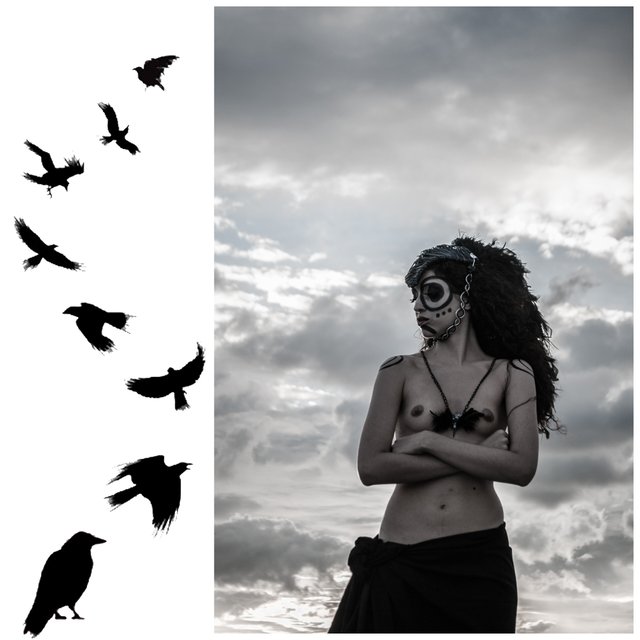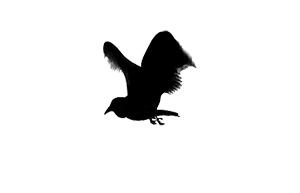 Photography, editing and makeup:
Gerardo Arenas. & Genesis Ochoa.
Model:
Yosemar López.
Headdress designer:
Maria Elisa Mancera.


It was a pleasure sharing our work with you again!
Hugs for all of you!