15 STEEM + 10 SBD Giveaway (Out of The 75 STEEM I Won as Prize!)
I won a contest yesterday which had 75 Steem prize for the first place. I am so thankful to @timcliff for arranging the Steem Shilling Contest and choosing me as the winner. As a token of gratitude, I wish to spread the happiness and involve my followers via this giveaway.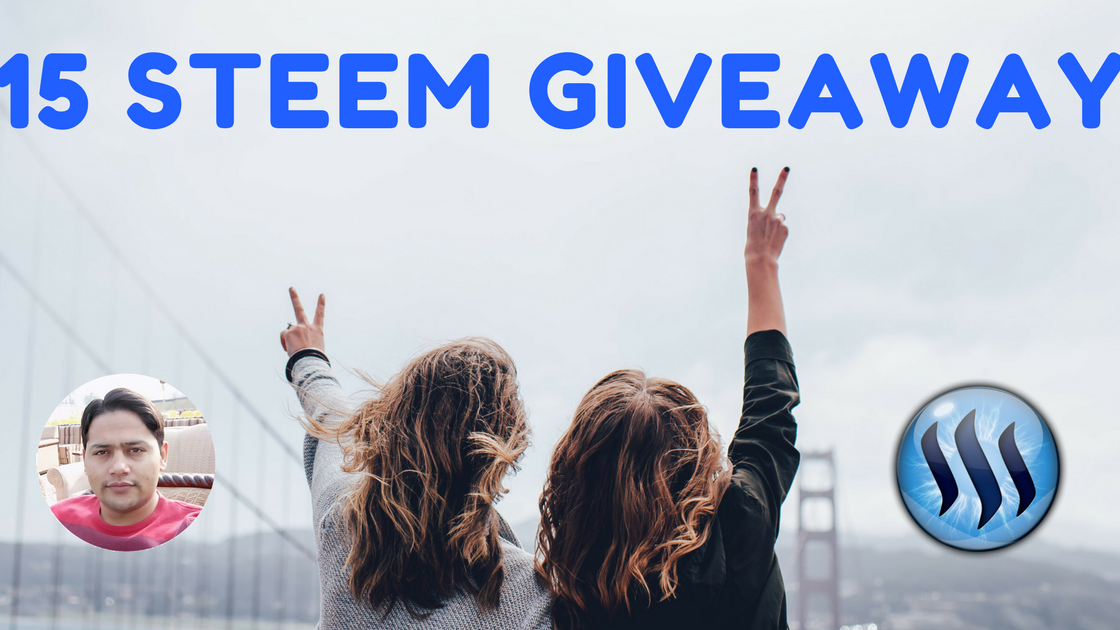 I also hope that this contest will serve as something positive in a market which has seen Steem and SBD fall in value for a few months now. Honestly speaking, I am confused and hopeful at the same time about the crypto market situation. I understand that many people are really upset. I wanted to do this giveaway to bring some hope and smiles back.
Prize
15 STEEM will be distributed between two winners as follows. 10 SBD prize added to facilitate multiple winners.
10 STEEM for the winner number one.

5 STEEM for the winner number two.

EDIT: Due to massive engagement, I have reserved 10 SBD for distribution among those people who have written winning number but after the original winner.

So, 6.77 SBD will be distributed eqaully among all the participants with the winning number one.

Likewise, 3.33 SBD will be distributed eqaully among all the participants with the winning number two.
How these two winners will be decided is clearly mentioned below.
Procedure to Participate
I am doing this for my followers only so if you are not a follower, you can follow me to be eligible. Here are the rules to participate.
Resteem this post. Comfirm this in your comment. Upvoting this post is not compulsory.

For 10 STEEM prize, comment with any number from 1-100.

For 5 STEEM prize, comment with any number from 101-200.

You can comment with both numbers and theoratically can win both the prizes. Make sure both numbers are from the ranges specified above.

Make sure your numbers are unique. In case winning number is shared by more than one participants, the participant who commented first will be the winner.

Not doing any of the actions above will render you ineligible.

The last time to participate is 7:00 PM UCT, Wednesday 21 March, 2018. Comments after this time will not be counted.
These rules are fair and simple I think. Anyone from my followers can participate and win.
PS: If more than one participants have the winning number, the original price will go to the first person as mentioned in rules. However, I will reward the second participant with 10 SBD outside the 15 STEEM prize money, as amended in prize description.
Choosing Winners
I will simply use Random.org to generate two random numbers as per the ranges defined in the contest. The participant who wrote the closest number to the random number thus generated will be the winner.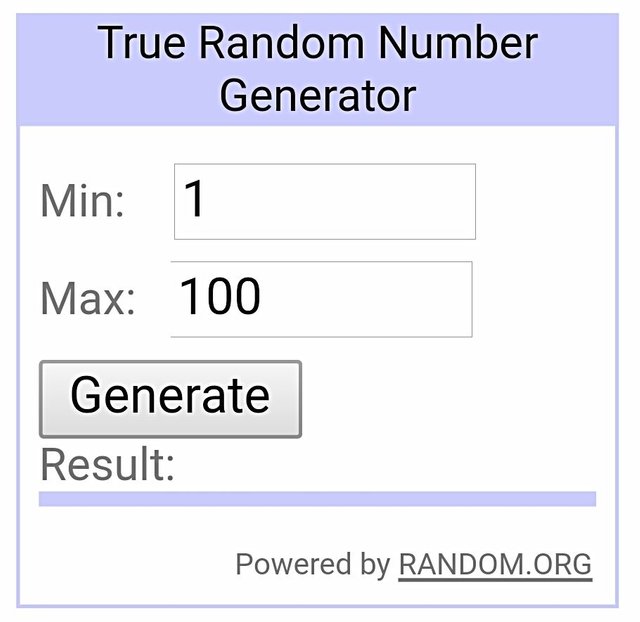 For example, if the resulting number from Random.org is 53 and Bob wrote 55 (for 10 STEEM prize), with all other numbers bigger than 55 or smaller than 51, Bob will be the winner because 55 is the closest number to 53. I hope you get it.
Winner will be announced on Thursday. Good luck to you. Steem on!