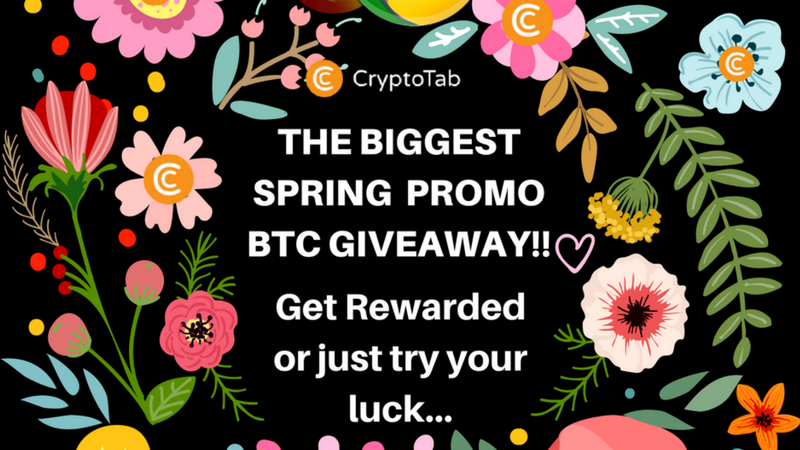 WOW, guys, these are some serious prizes!!
As you can see from the image below, the first price is 0.3 BTC,
which at the current exchange rate, is worth 2,759.50 US Dollar.
The second one is 0.2 BTC, 1,839.40 US Dollar value,
and the third prize is 0.1 BTC, 917.90 US Dollar.
There are also 30 Random Prizes of 0.01 BTC.
Nothing to sneeze at either, 0.01 BTC means 91.97 US Dollar in your pocket.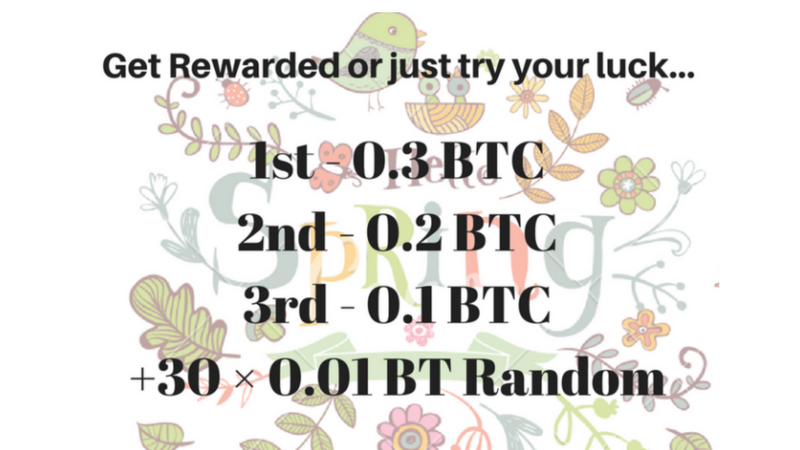 To participate in this contest, you, of course, need to be a CryptoTab member
and invite to CryptoTab new users.
The person, who refers until the end of June 1, 2018, the largest number of new users will get the first prize.
I know, I know, this is quite a challenge, but... a well worth it one,
and you know what... you do not need to win to be the winner.
Yes, I mean it!!
You will be a part of the Newest, Coolest and The Fastest Growing Mining Pool on the Net, and you will make a conscious effort to invite more members to it. By doing so, you will benefit yourself and every single member using his/her CryptoTab extension to earn Bitcoins.
We will all earn more because of your joining, and even if you invite only one single person, (try to invite at least 2 though, to be eligible for the random prize), that still will help. Maybe that person would never join CryptoTab if it were not for you.
The saying the more - the merrier seldom is more accurate than in regards to a mining pool.
For the mining pool to be the most profitable to all members, it needs to be huge, it needs to has a HUGE number of participants. The more people inside it - the more everyone earns and the merrier there is :-)
Therefore your joining it and inviting others, will benefit every single person trying to earn some BTC with his/her browser, not only your 10 level sponsor team.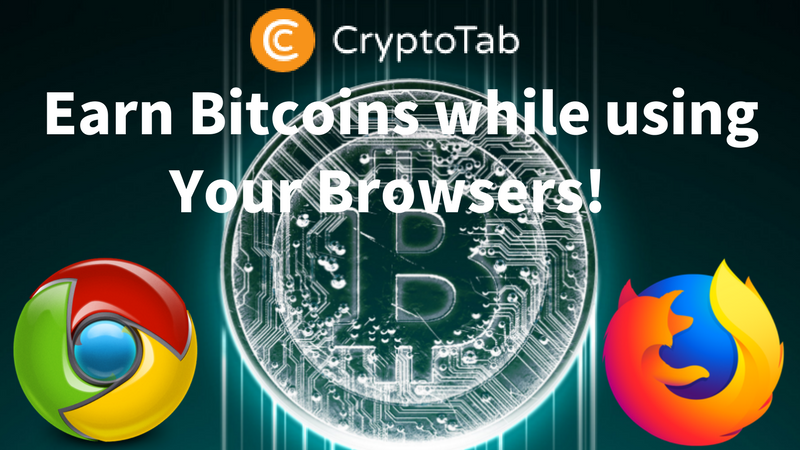 ---
Some people out there are saying that the Satoshis earned from the daily mining are not worth the effort. But, in my opinion, they are wrong, they fail to see the bigger picture.
What seems like nothing to them, to others can look like a lot...
And, it does not take any effort at all to keep the CryptoTab miner going, it does not even take another tab window opened.
---
And CryptoTab is paying and is going to be paying for a long time.
Its paying journal is opened to everyone: https://cryptotab.net/en/journal/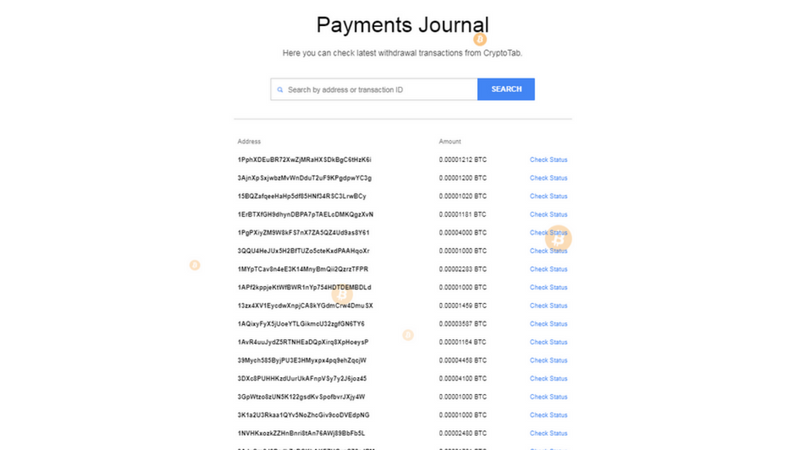 The minimum withdraw is 0.00001 BTC, much less than in many BTC faucets.
Plus, you do not need to keep on login and solving any captchas...
Take a peek here, this is hilarious:
https://steemit.com/funny/@kurosivo/can-anybody-really-solve-these-captchas
When you are at that blog, why don't you take an extra moment and read Kristos' article about the CryptoTab. Kristos, https://steemit.com/@kurosivo, is my friend, and nope, he is not in my CryptoTab network, neither I am in his, but we both live by what we preach, that everyone inside CryptoTab is benefiting everyone else, and we cooperate with each other.
Look please, the Google Chrome CryptoTab extension has been already added by more than 360 thousand people!!

---
And my own CryptoTab network is growing like crazy too.
I wrote my first CryptoTab article approximately 2 months ago:
https://steemit.com/mining/@cryptoclick/cryptotab-google-chrome-can-earn-you-btc-now
Today, in my CryptoTab 10 level network, there are more than 24 thousand people!
Absolutely incredible...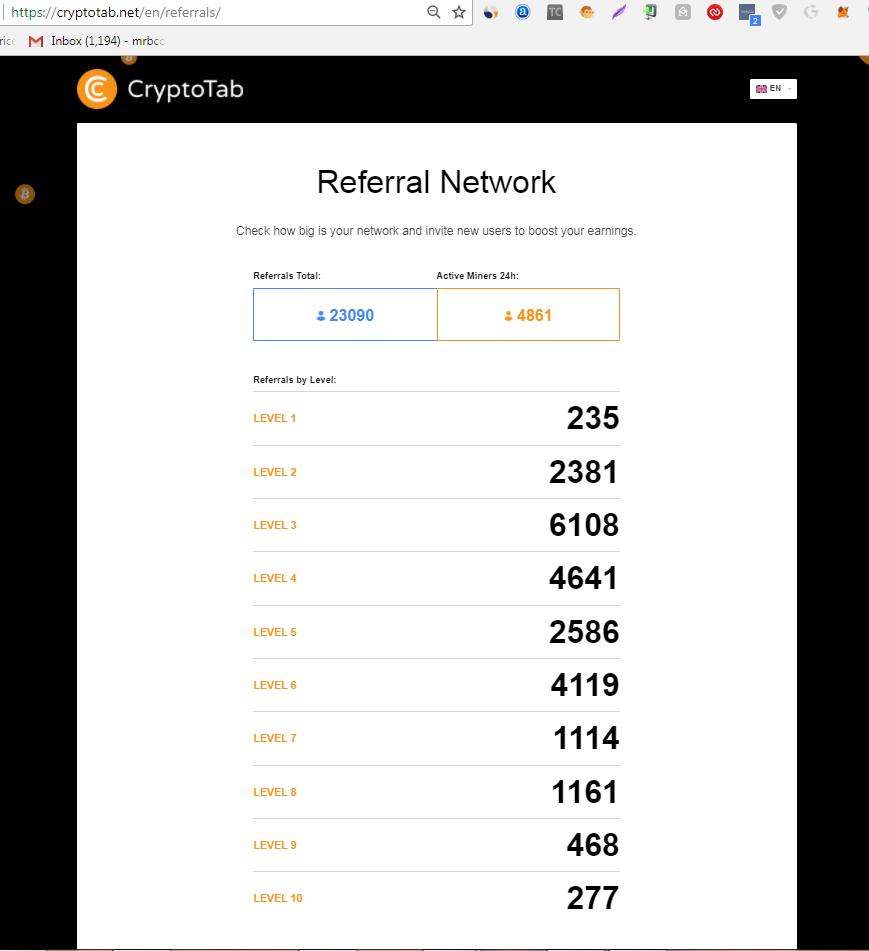 I guarantee you that this is NOT the end, that the CryptoTab is going to keep on growing and growing.
This Generous Bitcoin Giveaway Spring Promotion will attract many new members too,
and I hope you will be one of them.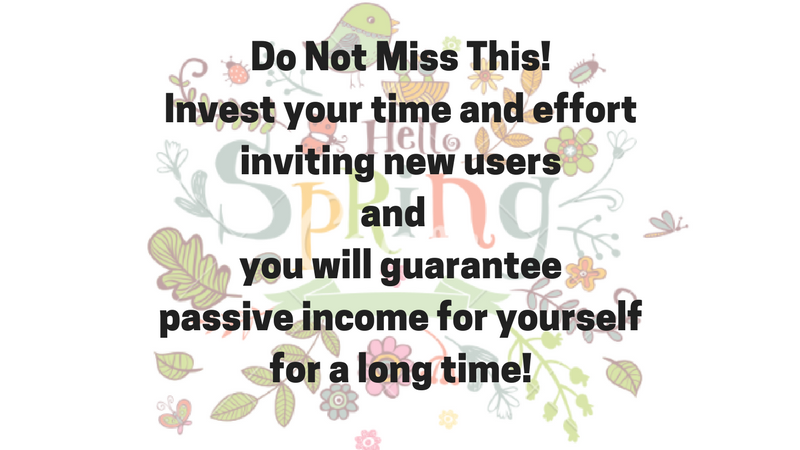 You know, everything seems impossible until it's done...
---
If you join and want to share your CryptoTab link with others,
please know that inside a free membership of my site, of PromoteAdsPayPro.com,
you will find a whole plethora of free marketing tools to support your online promotions.
We also have special splashes promoting the current Spring Bitcoin Giveaway.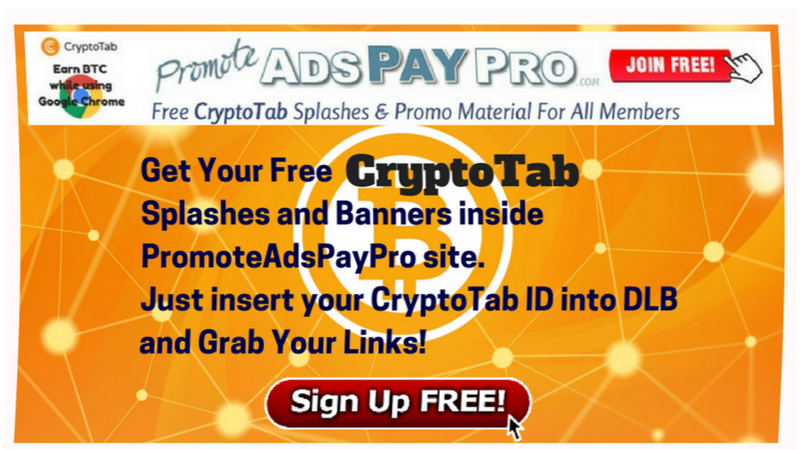 Thank you for reading, Cryptoclick
(haha, Cryptoclick ... Cryptotab... it looks like we fit together perfectly :-)
---
PS
If you are a CryptoTab member, I will appreciate if you leave here a short (or if you like, loooong) comment with your own CryptoTab review, or with a marketing tip for others. Or with a graphic, a video... anything, and of course with your own referring link.