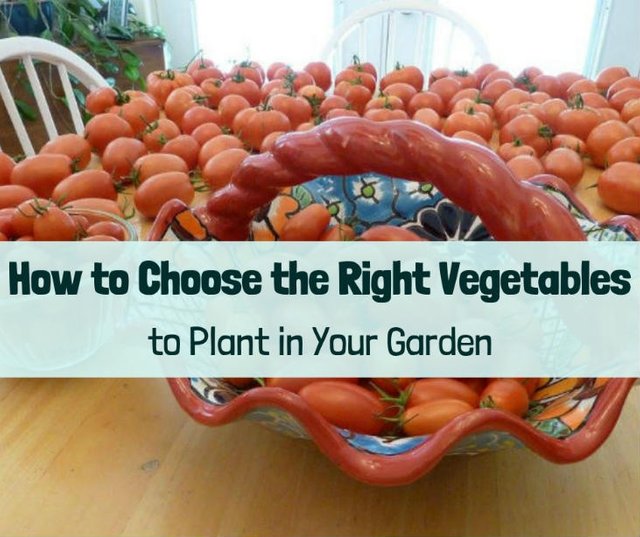 Planning what to plant in your garden is not always easy--especially as a new gardener. If you have been a gardener for a long time in the same location then it is likely not that hard to figure out what to plant.
But I know for myself that even as a life long gardener when I moved from eastern WA to western WA I had a lot to re-learn. Some veggies that used to be easy were now hard and others were easier. Talking with some of my friends who are new to gardening they all say the same thing--deciding what to grow is a big challenge.
If that sounds like you then keep reading and make sure to check out my blog post--How to Choose the Right Vegetables to Plant in Your Garden--which covers this topic in more detail and you can get access to a calculator to help you figure out which vegetables will grow in your garden.
The post is setup to help you answer these 3 guiding questions:
What vegetables do you and your family eat?
What vegetables grow well in your area?
What vegetables do you like to grow?
1. What Vegetables do You and Your family Eat?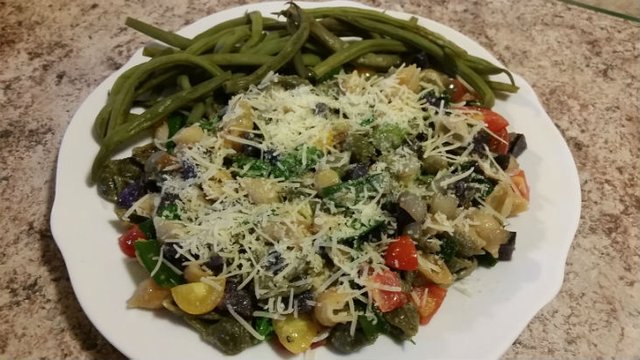 A yummy dish made using fresh grown veggies--I adjust our pasta dinners based on what veggies are in season.
The first question to answer is what do you and your family eat. I see way to many new (and experienced) gardeners growing vegetables that sound good but that they have no clue how to cook with. Or they grow too much of a vegetable they barely use.
Both situations results in gardeners getting discouraged and gardening can start feeling like a chore. This can result in people giving up gardening.
So the first step to picking what to plant is to make a list of what you and your family eat on a regular basis and use that list to guide your decision making.
2. What vegetables grow well in your area?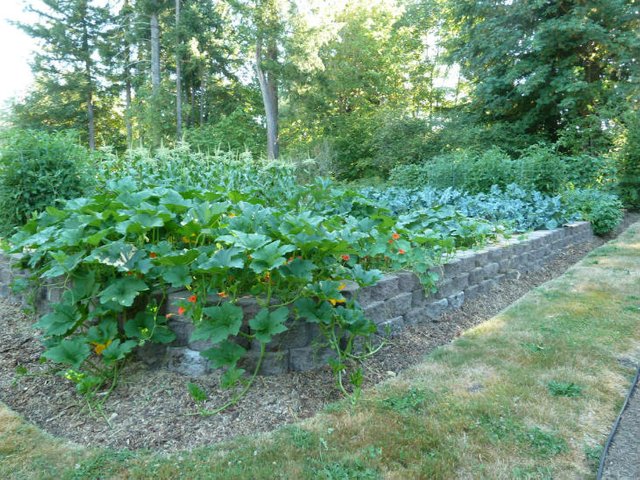 If you want a lush and productive garden make sure to plant vegetables that grow well in your area.
This turned out to be a much harder question to answer than I thought. As an experienced gardener I "just know" which vegetables need which conditions. But stepping back and trying to answer this question as a brand new gardener was not an easy task.
I ended up breaking it down into a couple different sections and I found some free resources online that you can use to help. I also put together a worksheet and a spreadsheet calculator to help you answer this question.
So check out the blog post on my website to get access to these resources.
Vegetables all have a specific length of time they take to reach maturity and produce a harvest. Some like lettuce are fairly quick and easy. Others like corn can take a while.
Plus to make it more complicated some need a good long period of hot weather not just frost free weather. Hot peppers are an example.
If you can identify your growing season and also get a good understanding of how much of that growing season is hot versus cool you can start picking out vegetables to plant. Look at the days to maturity and compare that to your growing season.
Then also take into account if the vegetable likes cool weather or hot weather and see how many days out of your growing season works for that plant.
There is more to it but that is the gist. Just remember that some vegetables can handle a light frost and can be planted before the last frost date in the spring. You can also start vegetables indoors or in a greenhouse to get a jump start.
What Vegetables Do You Like to Grow?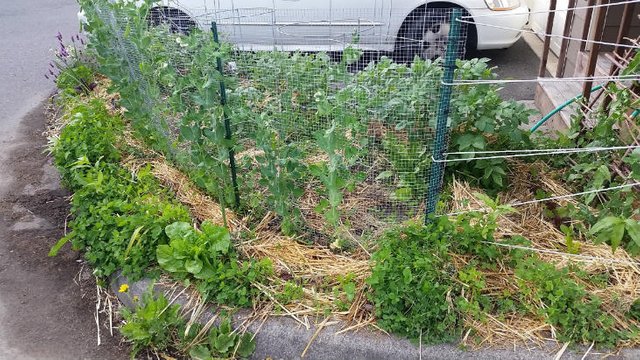 A small garden I had when I was still renting.
This is the fun question - what do you like to grow? Once you have a list of vegetables that you and your family like to eat and you know which ones grow well then the next step is to pick out the vegetables you like to grow.
Don't grow anything you just don't like growing. Gardening should be fun!
Well this has been a fairly quick overview of a much more complicated blog post that originally took me way to long to write but I hope this has been useful.
But please do check out my blog post on my site if you are struggling to figure out what to plant in your garden.
Thank you and good luck gardening! If you liked this post please upvote and leave a comment saying what you are planning to grow.