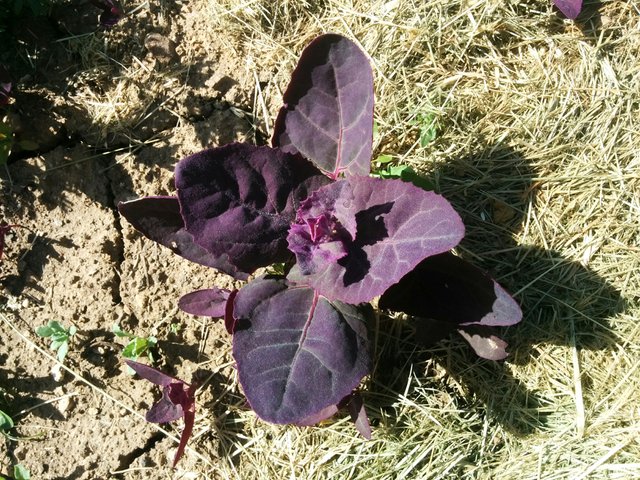 Orach truly is a sustainable, permaculture veggie! It is not a perennial but it perennializes itself by reseeding... abundantly! A relative of Lambsquarters, Orach (pronounced oh-rack) is truly a weed that we do not call a weed - because it is beautiful and tastes even better than spinach IMO, with a hint of saltiness, raw or cooked!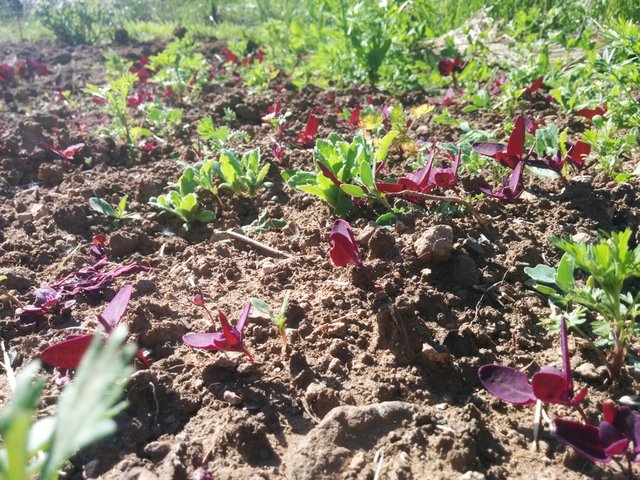 Just look at all these little orach seedlings that have come sprouted towards the end of the rainy season and still continue to sprout now even as the top layer of soil starts to dry out. All we have to do is weed around them! No tilling, no planting! This is a perfect homesteading veggie!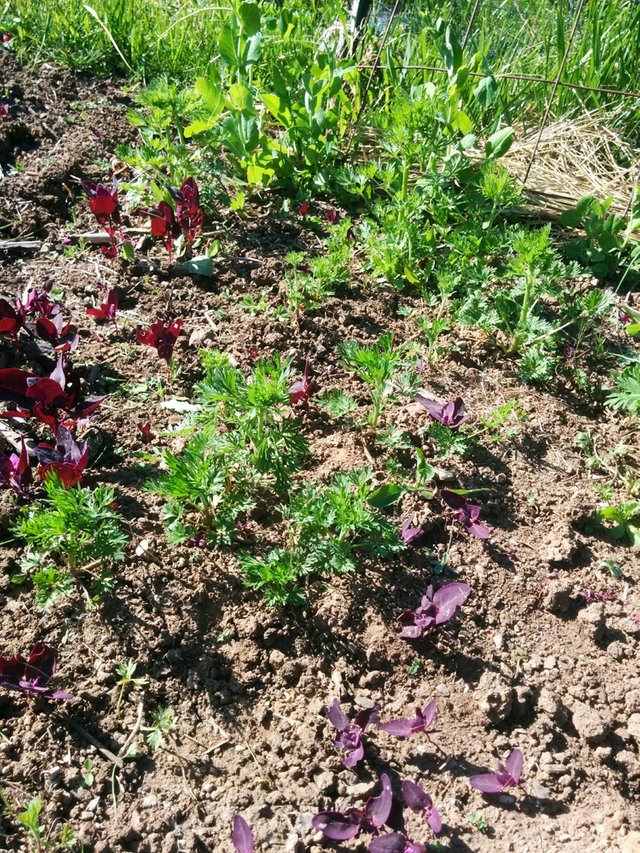 Orach has reseeded itself in numerous places in our garden. We have literally hundreds if not thousands of orach sprouts coming up. That is one less crop that we have to plan and seed this year!
In the above photo Orach is volunteering among Larkspurs that have also reseeded themselves in the same bed! Two volunteer crops for the price of none!! Amazing!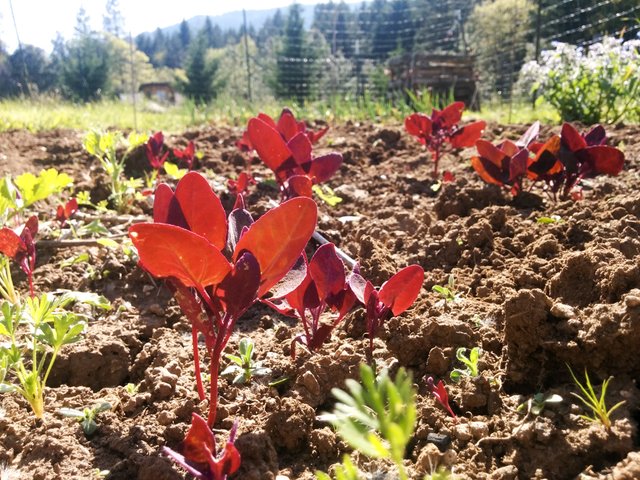 Up your gardening game, introduce a new delicious veggie to your kitchen, and start growing Orach this season!
---

Ethical Marketplace for Sustainable, Handmade Goods
Website | @homesteaderscoop | Discord Community

Celebrating and Curating Healing Wisdoms
#naturalmedicine | @naturalmedicine | Introducing Natural Medicine | Discord Community

Working toward a more peaceful, harmonious, loving world.
#tribesteemup | @tribesteemup | The 8 Pillars of TribeSteemUp

Supporting People Who Help Make The World A Better Place.
#ecoTrain | @ecoTrain | What is the ecoTrain? | Discord Community