Small Changes Can Bring Big Results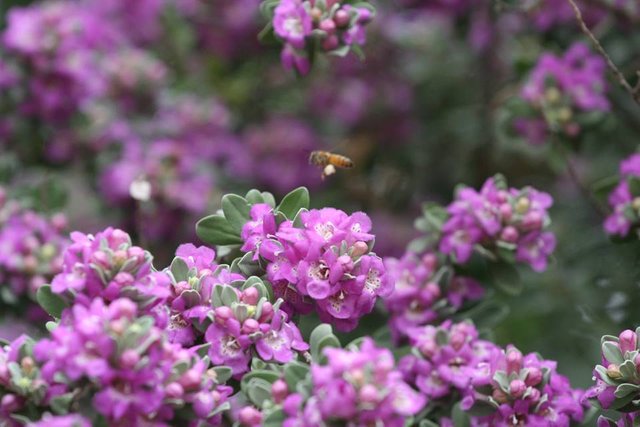 Texas Sage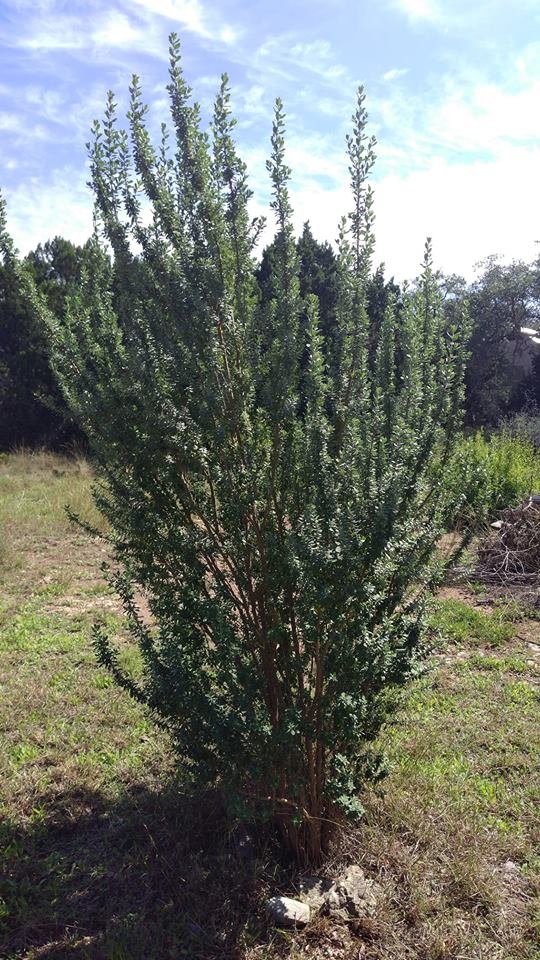 They grow up so fast...
A little over a year ago I found this volunteer purple texas sage bush in my yard it was under a foot tall. I decided that it was in a good place to live and wanted to help it grow. I put down some fertilizer around the base and then made a doughnut around the bush with rocks and some decomposed granite.
This beauty started to grow fast, since adding the ring of rocks at the base of the plant created more moisture in the ground. The rocks protected the soil from the harsh heat of the sun which in turn attracted beneficial insects and allowed microbes to flourish.
This simple and small act of moving rocks around helped bring about great change. I did not need to water the plant, as it is a native and can survive drought. If I had left the plant to it's own devices, it would still have grown without my help, but not nearly as quickly and vibrantly.
When the bus flowers, it sends off this heavenly floral aroma with the slightest hint of musk. Some say that the blooms can predict a rain storm coming in the next few days. In my experience, more often than not, they are correct.