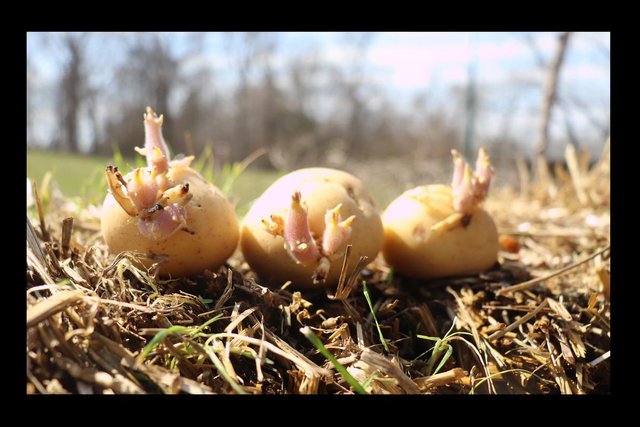 We're trying something new this time.
---
This'll be our first year trying to grow potatoes this way. Since we are building up raised beds at the moment and prefer to disturb the soil as little as possible, we thought that this would be a good method to attempt.
Rather than digging into the earth and planting the seed potatoes there, we just placed them on top of the soil and then burried them with some straw mulch and compost. We'll see how this works, but we are certainly optimistic. Enjoy the video!

"PLANTING POTATOES WITHOUT DIGGING" VIDEO

Until next time…
STEEMIT LIKE YOU MEAN IT!

Want to sell sustainable, handmade products in the Homesteaders Co-op?