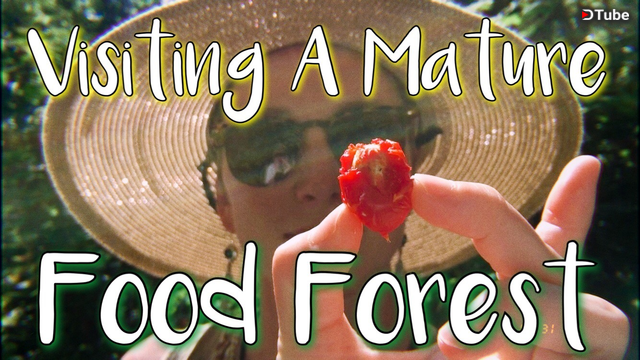 ---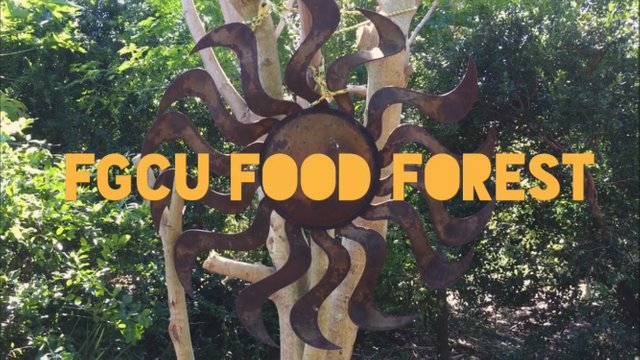 In our ever-shifting times, it is so encouraging to physically inhabit places that are demonstrating what is possible for humanity. In fact, we need more of these places and when we visit them we often can't help but get inspired!!
---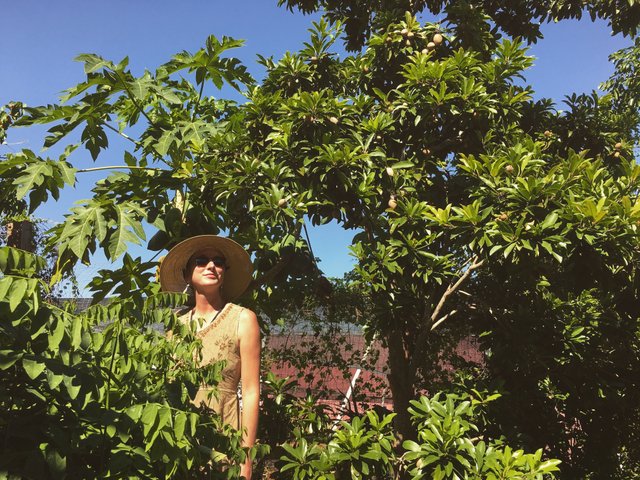 Sapodilla
---
Perhaps some of you will remember when we visited my parents in Florida in the spring that we took a trip to Florida Gulf Coast University's Food Forest. It is one of the oldest and most established food forests and it's a beautiful example of what is possible.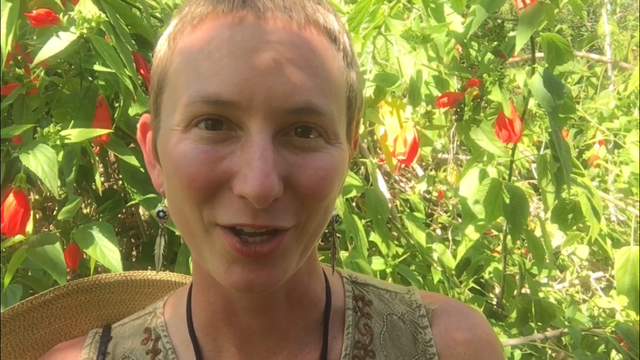 Today, as we are again in Florida, we made a trip there to see how it had changed given the seasons and this time brought my parents! It was a pleasurable visit and again I learned a few new plants and got to eat some new-to-me fruit.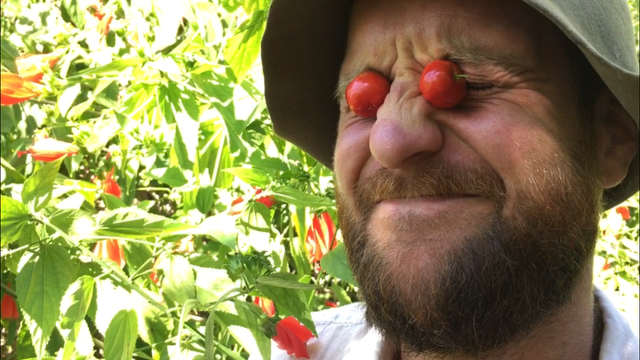 It was also cool to see the place through my parents' eyes and hear from them. They hear us talking about our "future food forests" and the possibilities of sustainably minded permaculture landscapes, yet, being only 2-3 years old there isn't too much to see!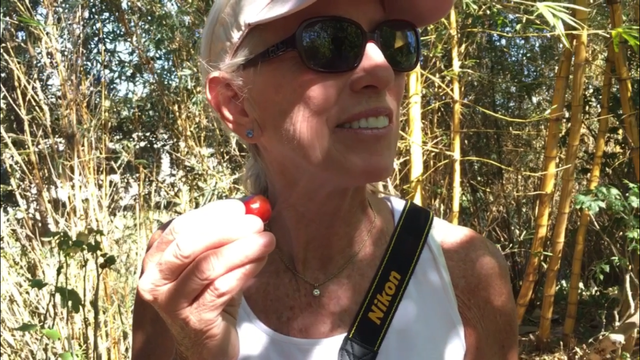 Mom trying a Surinam Cherry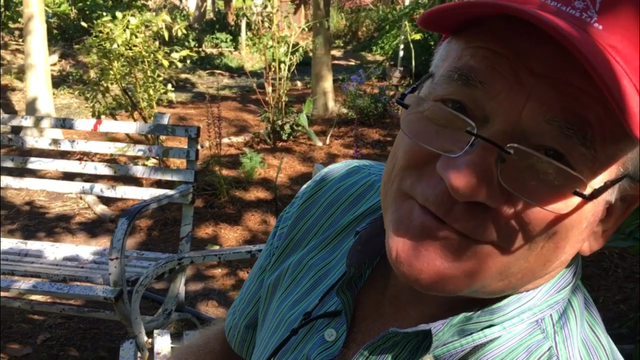 Dad enjoying the shade produced by the canopy
It takes a trained eye to see what something could become and that's why it's so satisfying to visit a more mature one (especially one in fast-growing ever-green Florida!)!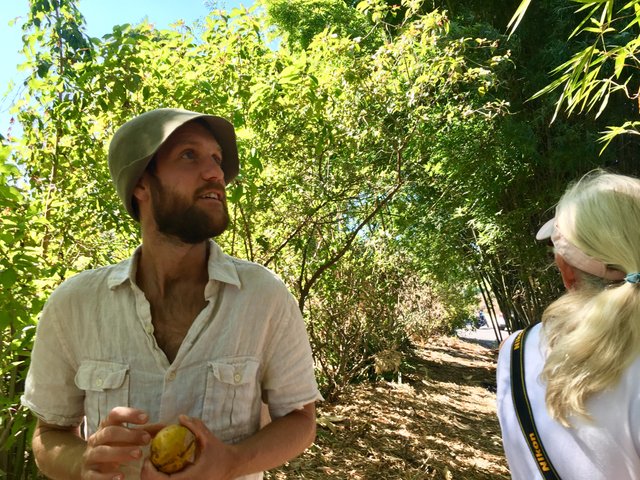 ---
Food Forests
We've gone into it before, but will give a brief ideology and practice behind the concept of a Food Forest.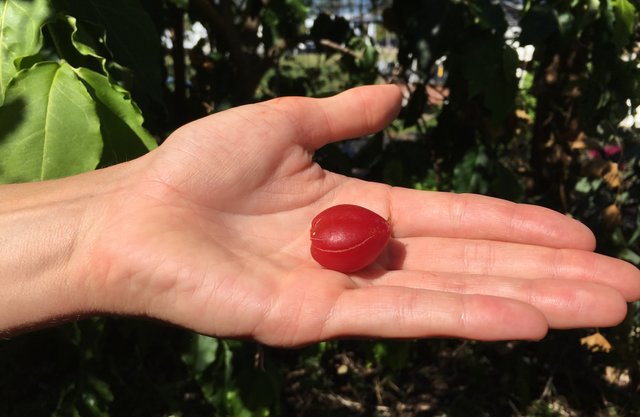 Peanut Butter fruit- this was a new one!
As you can guess, it is essentially a landscape which focuses on the production of food, mostly in perennial plant form (comes back year after year).
It mimics the design and ecosystem structure of a forest in that you have a canopy, understory, shrub layer, vining plants and ground cover. An established one, as you'll see in the video, has a nice balance of shade and sun and a great biodiversity.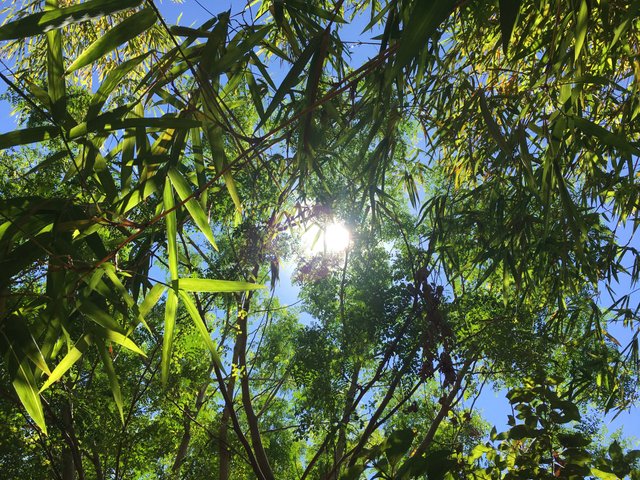 Usually mulch is an incredible ally in retaining moisture, increasing soil biodiversity and suppressing weeds, while slowly building more soil. This food forest has incredible mulch! They've done very well.
They will also utilize cover cropping, chop and drop and nitrogen fixing plants which will slowly amend and build soil over time.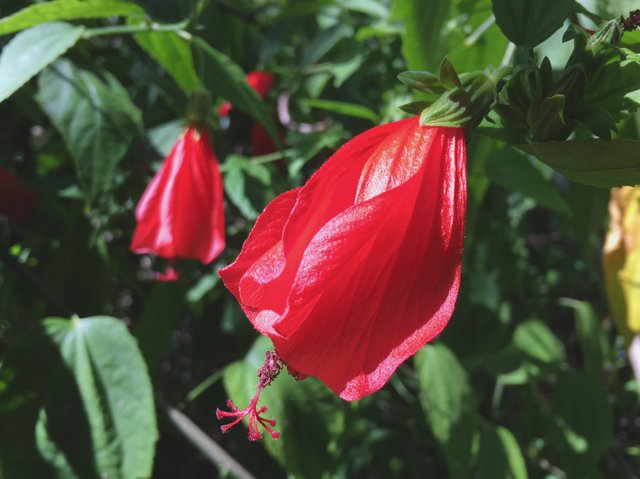 It is rare to see a mature food forest and this is why this one is so special.
---
Here are some of the fruits we saw today:
Sapodilla

"Peanut Butter" Fruit

Mulberry
Moringa


Suriname Cherry
Papaya

Banana
Chaya
Avocado
Guava
And more!
---
We love visiting places like this because it just adds fuel to our fire!
People like @rawutah also have incredible and mature food forests- be sure to check out his vids and page!
We need this inspiration!
To create and embody the future we want to inhabit, we must catch wind of the vision and IMPLEMENT!
Onward!
---
▶️ DTube
▶️ IPFS