The radishes have really taken off and now fill up the whole bin.
They're so tall that the lid is no longer an option. That's okay, though, as they've gotten big enough to not need the protection.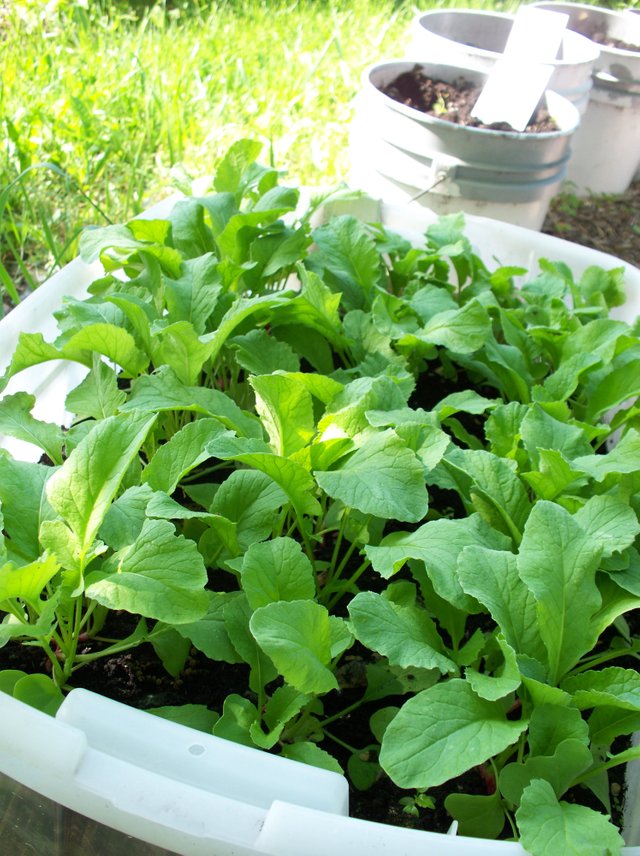 ---
The plum tomatoes have finally made an appearance. All three seeds have sprouted and look strong. I was concerned about the viability since these were saved seeds from last year's plant. Having never saved seeds before, I wasn't sure how they would do. I'm going to chalk up this attempt as a win!
Still no sign of sprouts from the Moscow dark tomatoes. I'm not sure they're going to do anything at this point, but I'll keep checking anyway.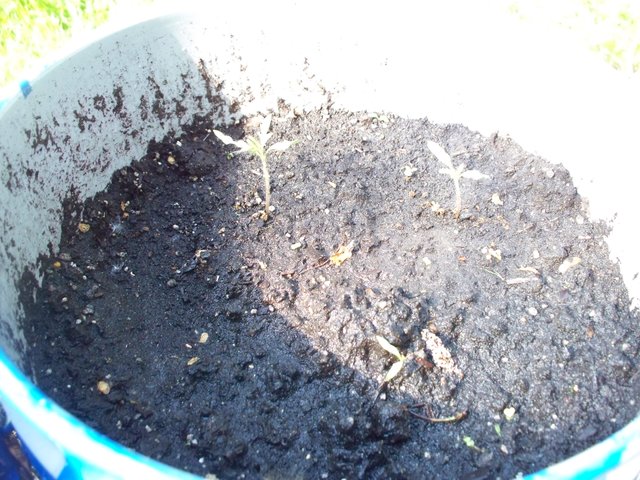 ---
I also planted seeds for the Straight Eight Cucumbers and Jumbo Melons on the 5th. As I mentioned in my previous post, the conditions were favorable for a good outcome. I've not tried these two in containers before, so we'll see how that goes.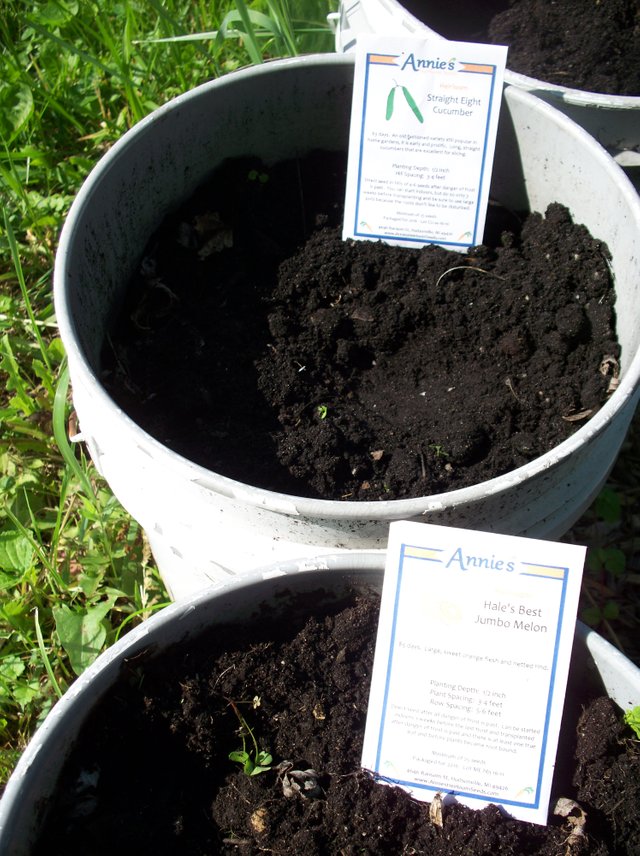 It looks like this year is shaping up to be an exercise in experiments

RECAP:
The expansion of these two projects has now become The Ragtag Saga:


Stay Tuned For The Next Installment - Coming Soon!




Upvote, ReSteem,

THANKS FOR YOUR SUPPORT!

Gardeners Badge created by @daddykirbs.

Ragtag Brand Logo created by Michelle @slhomestead.

Steemit Badge created by @grow-pro.

Join Link: https://discord.gg/VKCrWsS

Community Link: http://homesteaders-online.com