The plum tomato sprouts are getting bigger every day.
When the shortest one gets a little taller, I'll be adding some more soil to the bucket. That will give them all a bit more room to grow better roots.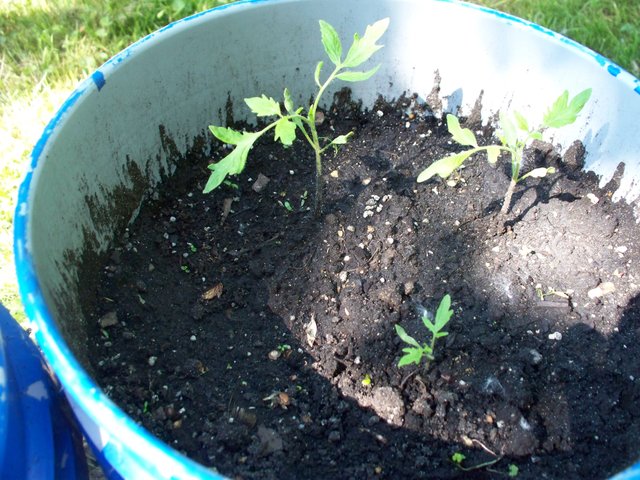 ---
The radishes are thriving in their bin!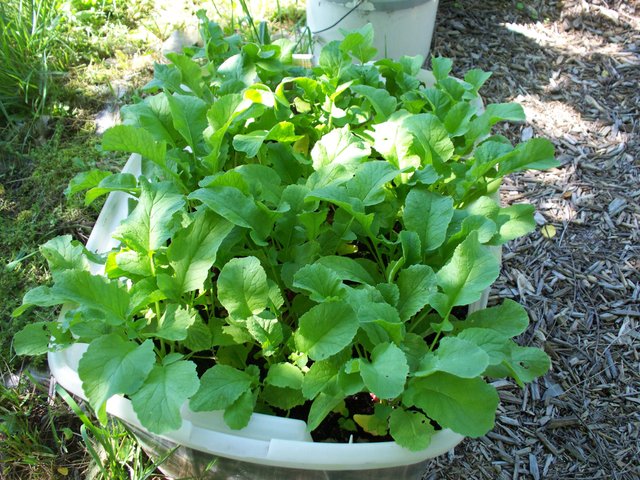 They're starting to fill out very nicely.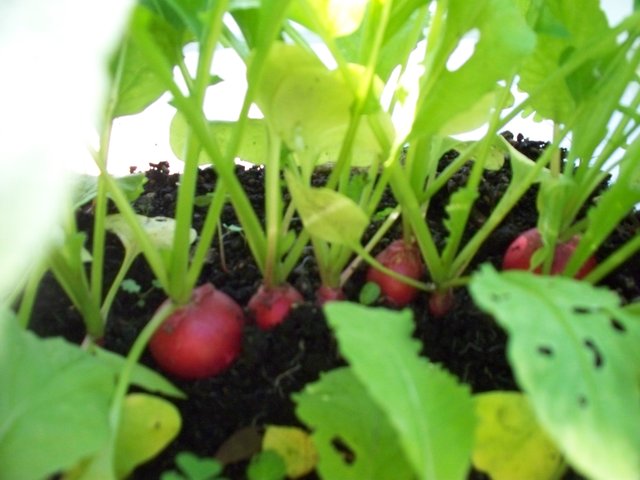 In fact, I couldn't resist picking a couple for salad duty! I just love that vibrant red and the mild kick they add to the mix.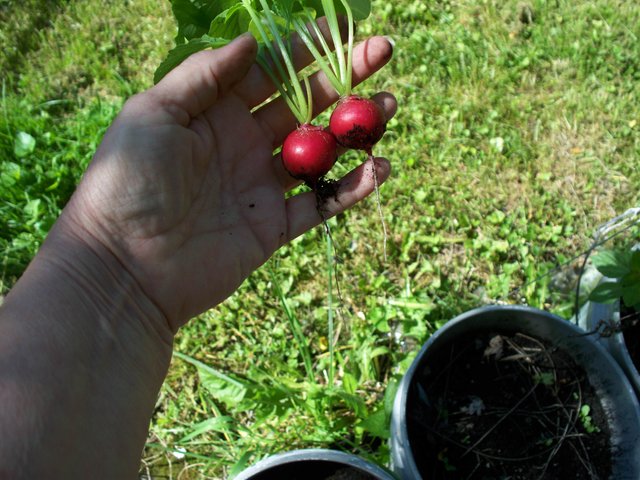 ---
Oh, and the Jumbo Melon has finally sprouted!
I'm hoping the season lasts long enough to see how jumbo they will get.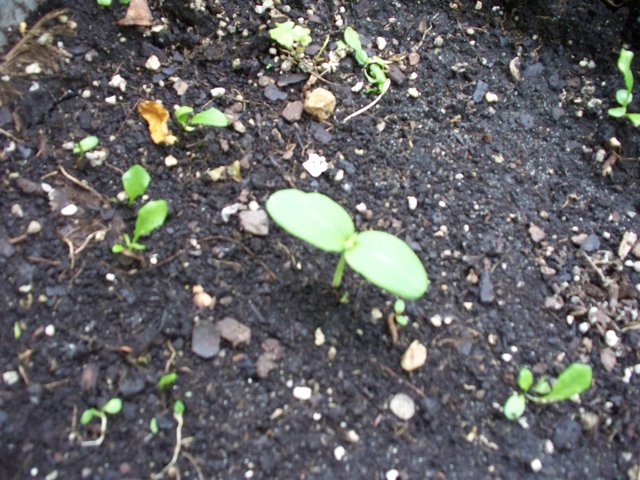 RECAP: