Feudal Kingdoms - Dev Diary #3 - Techtree
As the game designer of our game project Feudal Project one of my major tasks is to create and balance construction chains and research trees within the game. This post is about the former.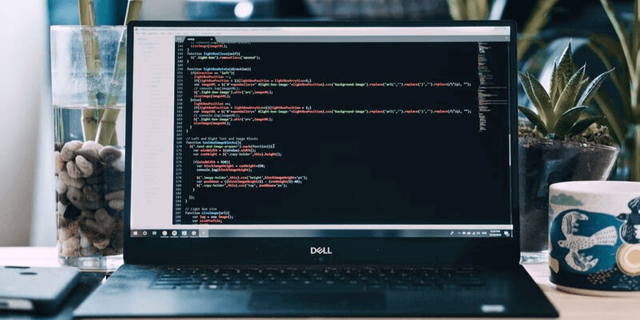 First let me explain our philosopy behind the tech:
We plan to have a more complex building system than usual games of this kind have. This means you don't only need to manage ressources like wood and stones but also the available work force.
You need to think about cold winter months and harvest cycles as well as the birthrate of your livestock.
For now, lets see which building are already ingame, how their requirements look like and how they work together.
Whe white box shows the building itself and its outcome. The gray box displays required ressources for construction, workforce and running costs where applyable.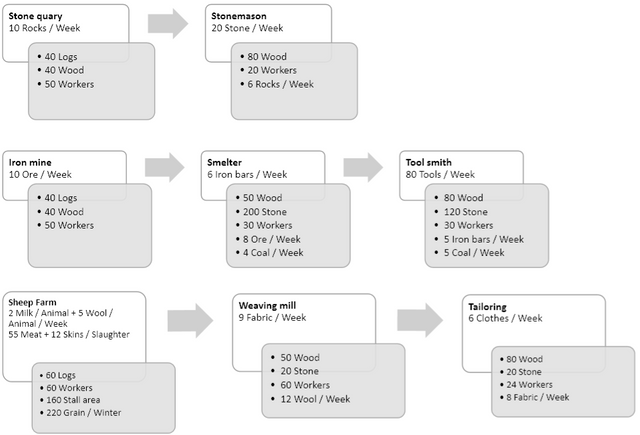 The start is pretty straight foreward. Breed sheep, take their wool and make some clothes out of it.
Same for the iron mine and stone quarry.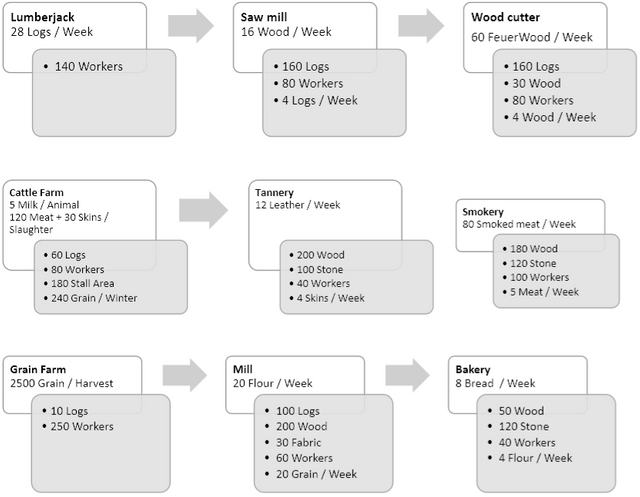 We decided to differenciate between three types of "wood". Basic logs by chopping down trees. Wooden planks you get from the saw mill and fire wood you can use for heating in winter.
Balance these out!
The grain farm will also need some additional attention. It is one of the buildings bound to the natural harvest cycle.




A basic start will always require some simple buildings.


Coal will have a better heating effect than fire wood allthough you need to take into consideration that you need the coal to fire up you tool/weapon smiths and to smelt iron ore.



Maybe you have noticed it above? Animal farms (chicken, sheep, cattle and horses) have a "per slaughter" - attribute
Depending on your setting Keep Livestock - Breed - Slaughter you either will keep you animals alive (sheep, cows and chicken still will be productive, horses will be used for your army), breed additional live stock or slaughter them for additional meat and skins.
Live stock overhang will always be slaughtered.


That was the first insight of the upcomming buildings.
The military part is still in development and not yet balanced out properly. But our armor smiths are starting their work already...


Further plans are several civil buildings including schools and libraries that will play a key role for your research.
If you have any questions do not hesitate to use the comment section below.
And don't forget to leave a follow so you don't miss any updates.