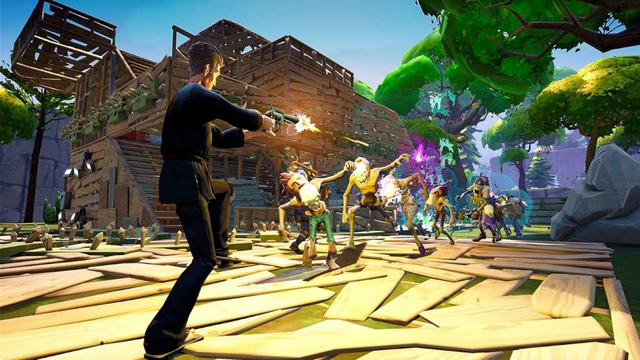 Fortnite was announced in 2011 at the Spike Video Game Awards, where Cliff Bleszinski (Epic's design director at the time) took the stage and presented a trailer for his new game. Epic Games had only worked three weeks in the game and was set to be a kind of creative project or an unrestricted sandbox. Bleszinski wanted Fortnite to be a valid alternative to Gears of War, with a colorful and inviting world, in contrast to his previous game. Without "dudebros", as he himself said. Time passed and we did not hear much about the game until 2012 when, at Comic-Con in San Diego, Epic Games and Cliff Bleszinski announced that Fortnite would be an exclusive PC game and that it would be developed using the Unreal 4 game engine. However, creators would go back on this decision a few months later by announcing they would be thinking in different formats.
Fortnite is a cooperative third-person shooter game focused on exploring and collecting resources. Posted by Epic Games and available for PS4, Xbox One and PC, the title blends elements of construction inherited from Minecraft, aspects of genre survival and a visual cartoon.

Gameplay
The feeling of having already seen Fortnite's formula in scores of other titles is inevitable. This is because it brings elements of well-known games, such as Minecraft's resource-gathering and item-building system, and the proposal to defend coats for the Orcs Must Die.
The premise is simple and straightforward: the world has been plagued by a mysterious storm and 98% of the world's population has disappeared inexplicably. From there, you and three other friends must build bases and forts to survive the hordes and more hordes of zombies brought by the storm.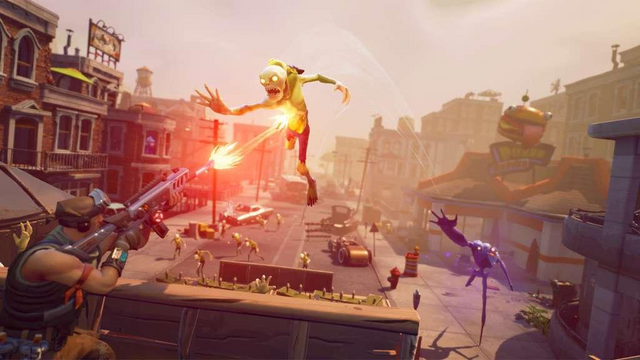 The campaign is divided into timed missions - either by a numerical counter or by the day and night cycle - with timely goals and must be played alongside other players all the time. The focus of the game is, in fact, the cooperative mode, so you'll always be alongside friends or strangers.
The character will be alone only during the tutorial stage, but there is a great chance of being unmanned in missions since matchmaking sometimes does not direct you to other teams - nor does it put other users in the same game as you. By the way, at least in the initial period of early access, the servers left something to be desired and they oscillated a lot, but everything has changed now.

Heroes, Charts, Bases and Layers
For being an industry trend, Fortnite also follows the scheme of selecting heroes with different abilities. Characters can be unlocked via packs as the player raises money, or completes specific missions of the story.
There are, for example, heroes focused on building skills and resource collection, while others are focused on melee combat, long-range shots, and the construction of traps. In addition, there is an immense - and complex - tree of skills that offers hundreds of enhancements in all respects to the four initial classes.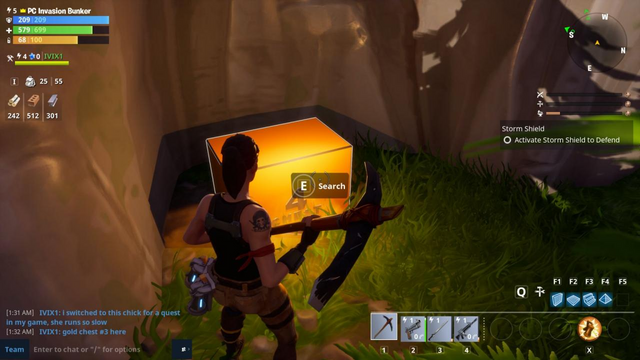 Although it seems to be an easy game at first glance, Fortnite raises the level of complexity and gradually tries to introduce a number of features that were not accessible to the eye. The problem, however, is that there are no in-depth explanations on certain features, which actually spoils the experience because of the various tabs of the menus.
It is common to feel lost in small details even after investing good hours in the adventure. For example, the unlockable card system, which brings heroes, weapon designs, traps and packaged allies, is quite deep but does not receive proper attention during explanatory sessions.

Efficient combat
If the title leaves the desired in the menus and explanations, the same can not be said of the interaction. Fortnite is solid to the extreme, a dynamic third-person shooter game with precise and affordable controls. Whether in hand-to-hand combat manipulating swords and axes or shooting with shotguns and machine guns, the gameplay is incredible and within minutes you can master it.
The system of collection of resources also deserves attention, after all, the scenarios are open for exploitation and totally destructible. Yes, you can destroy the map completely to get wood, metal and other essential materials in the creation of items.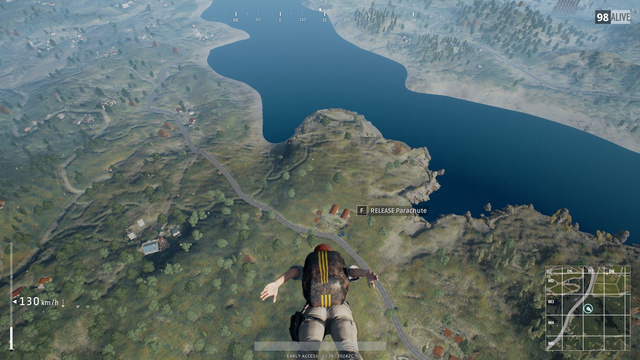 Feature management and configuring systems are a bit more complex than normal when using a joystick, both on the PS4 and Xbox One, but it's a matter of adaptation. By having fewer buttons available to the user, it is natural that playing in control does not provide the immersive keyboard and mouse experience.

Playable Animation
One of the great attractions of Fortnite is its cartoonish look that seems to have come out of a Pixar animation. Designed with Unreal Engine 4, the graphics section is extremely competent in every way and blends in perfectly with the proposal.
The scenarios are well built, the level of detail of the objects is above average, and the character modeling is able to make any studio animated film envy. To complete, the variety of collectible objects is great, which makes the game little repetitive even keeping the momentum with each new mission unlocked.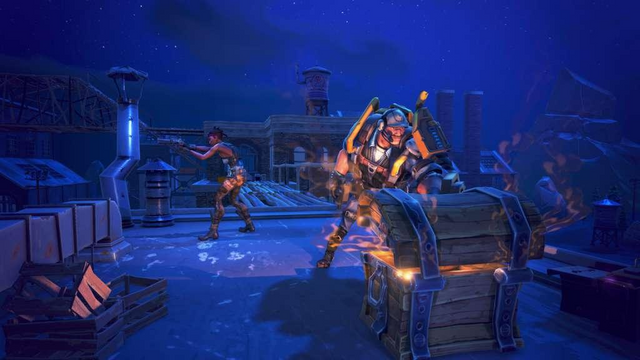 As usual, some visual bugs, such as vanishing objects and characters trapped in the environment, are present here and there. Because it has entered its early access, it is common for errors of the type to appear. These technical issues are usually addressed through updates a few days after launch.

Conclusion
With frenzied third-person action, caricature visuals and a touch of strategy, Fortnite deliver an incredibly fun cooperative experience. Even though it's a bit generic and overly complex in certain parts, it's a great game to join friends, make good laughs and exterminate dozens of zombies.

More Articles
Retrospective of a Gamer #1: Pokémon Ultra Sun/Ultra Moon
Retrospective of a Gamer #2: FATED: The Silence Oath
Restrospective of a Gamer #3: Streets Of Rogue
Retrospective of a Gamer #4: The Universe of Dragon Age: Inquisition
Retrospective of a Gamer #5: Dragon Ball FighterZ
Retrospective of a Gamer #6: Attack on Titan 2

Follow me on Steemit @t-miles for more game reviews and other posts!
Want to chat with other Steemit gamers? Join the SteemGC Discord
channel!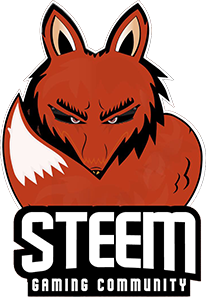 Image Sources:
Kinguin