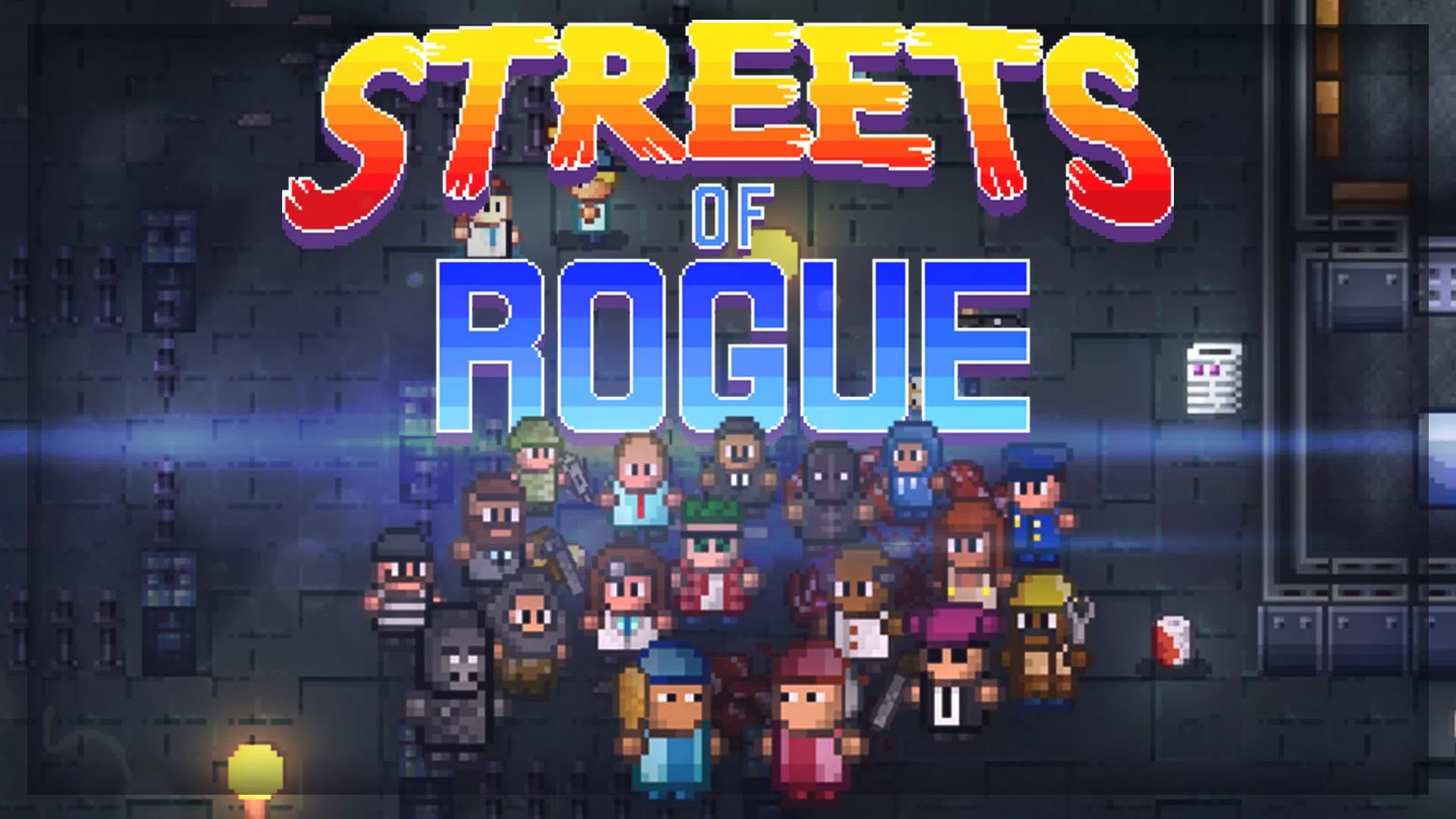 The game initially released in Early Access was opened with a message from developers about future updates and leaves anyone eager to see the final version. I'm clearly talking about one of the indies that caught my attention in the year 2017: Streets of Rogue!

Gameplay
The game begins in a very pleasant way, presented / displayed about more than 20 initial characters, being able to take all type of useful tools to a personage, governed by diverse stereotypes of a completely American society: we can begin with a beggar; be part of a gang, be a killer and start a fight against members of another gang, be a hacker, among many other interesting characters such as cops, and even thieves!
In the midst of so much to do, the best is to choose any character and enter the world of Streets of Rogue.

Design
The design of the game is very simple, featuring a pixelated tone, with a balance in the tone of colors. The game also presents the instructions of the keys, along with a set of missions, with all the maps wherever you walk, generated automatically. As much as it may seem to him that there may be equal maps, it is all his imagination. The maps may look similar but do not happen to be the same in two sessions. Although the game is quite simple, NPC Artificial Intelligence is even better than some of the AAA games that are on the market these days.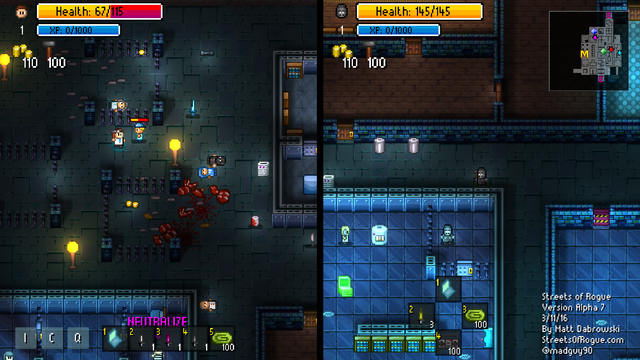 The existence of numerous characters makes the game a lot of fun, you can even execute each mission in invisible mode, perform some hacks to defense systems, poison enemies, among many other things. This game can be played alone, or can play with several helpers. In this case, both can be NPCs like you can do a co-op mode or online with your friends!
As soon as you play the first few times, prepare to lose countless times! As you will be accustomed to all game mechanics is that you begin to realize the true AI of the NPCs and the various characteristics of all the characters, and it will be there that you really start to have fun. Want some fun?
Ever imagined you just stabbing two walls and killing a few enemies? So imagine, because, in Streets of Rogue, anything is possible. Yes, everything!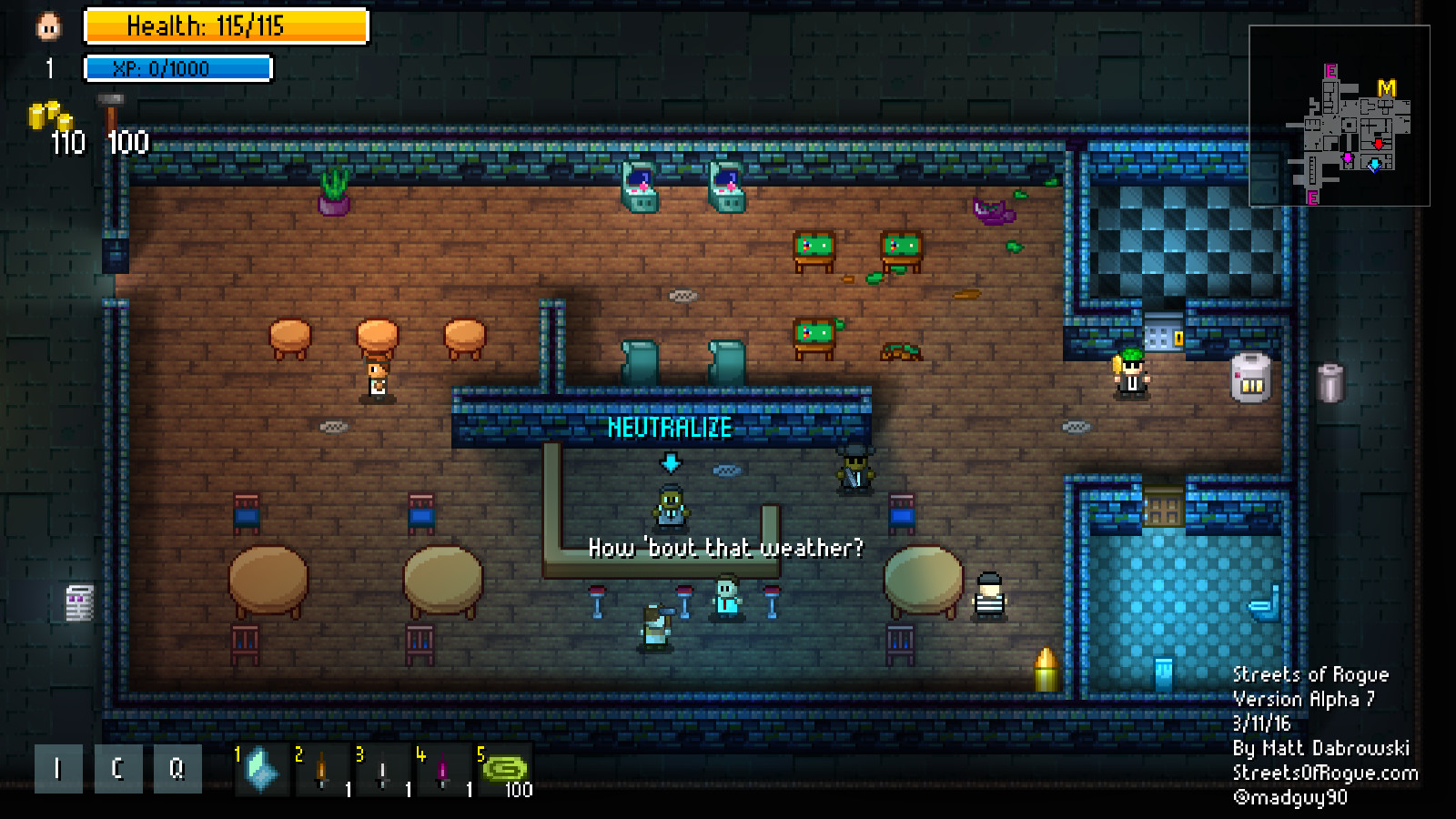 As the game is still in early access, you still can not advance on all levels, but it's worth just for fun!
For now, it's a short but brilliant game, it will provide hours and hours of fun, especially if you play with friends, and it has numerous gameplay possibilities as well as several features!

Goodies for Newbies
Farmville for Steem

Follow me on Steemit @t-miles for more game reviews and other posts!
Want to chat with other Steemit gamers? Join the SteemGC Discord
channel!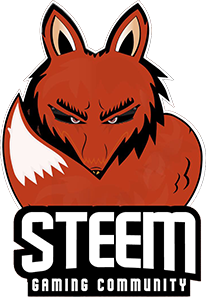 Image Source: Google Images