Interactive Battle Tournament Bucks (IBTB SMT) 
Small community, big Members! haha!   
Finally from the makers of IBT comes a fun Educational Survival Game that teaches people about Steem and pays players to play! Please welcome: 
IBT SURVIVAL ISLAND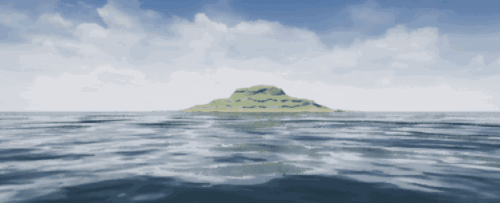 The above graphic was captured from the Actual Game - IBT Survival Island - currently being constructed and tested.
Background
Additional posts here: https://steemit.com/smt/@lordnigel/ibt-update-new-multiplayer-island-battle-survival-unlock-smt-s https://steemit.com/smt/@lordnigel/steem-raising-post-one-smt-survival-game-0-or-100-steem-raised
For many months I ran a community based competition called IBT here on Steemit. The vision was simple, create a self-sustaining semi-automatic game that shot value to Steemit/Steem. Players contributed to developing our home grown competition and it paid people to play. As the game went on it became progressively more difficult to find the time to run, code and coordinate and sadly as the price of Steem dropped, some of those willing to help also dropped off. 
The game was build to run on Steemit and did not require players to do transfers outside of their Steemit environment - it was the first bot driven game of it's kind running on Steem. I believe it was seen as a real bonus and appealed to casual players, who wanted to spend just a few minutes playing as part of their regular Steemit activities.
Today we have many Steem Apps and so the need for a bot driven game like IBT on the Steemit platform has some what disappeared. IBT you will not be forgotten (No seriously you won't!...your on the Steem blockchain hehe)..These days people are happy to play the big titles and also do their Steem blogging from other apps such as Partiko, Steempeak etc and not just Steemit anymore.  Meanwhile the Steem block-chain technology continues to progress and new features such as SMT's or SMT-lite will create even more use cases for Steem, leading to the need to develop the next generation of IBT.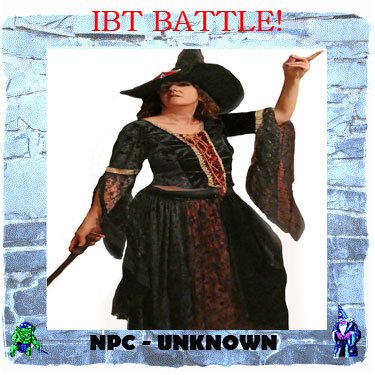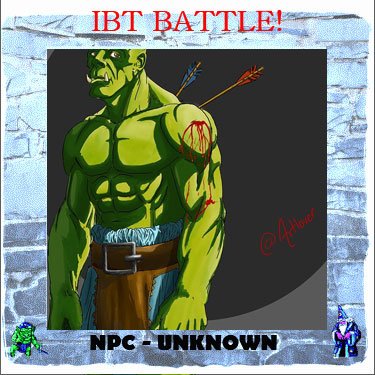 Above images from classic IBT PVP by @what-is-life and @artlover
Vision for IBT Island Survival
To create an exclusive to Steemians real-time survival game where players are rewarded by being part of the IBT community and completing in game activities (completing survival learning objectives); To create a 'you are paid to play' like community where both Steem and IBTB tokens are distributed to Steemians by being part of the community and by simply supporting and playing an awesome game. Regular feedback will be sought from the players, so in a sense it will be co designed by the community whom play it just like the classic IBT was. If successful  Steemians could also use this game to introduce non-technical gamers from outside the community, to the concept of things like Steem and SMT's - demonstrating Crypto isn't out to get them and also promoting and adding value to Steem.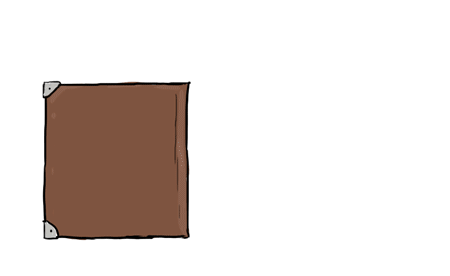 Above Image (book of the dead) from classic IBT provided by our own @artlover
Mission and Objectives
The game needs to deliver value and I've very interested in nature and survival techniques. This gives me a unique opportunity to partner with others to design and build a game which can teach people true survival tactics; proven and useful bush skills for surviving predominantly in the Australian bush lands if finding oneself lost and afraid. 
It's a great Idea to get in early and build this game for future SMT technology. Instead of doing an ICO to fund the project, the tokens (IBTB) will be used as a kind of exclusive membership mechanism. In other words 'tokens are used as a membership pass to play the game'. It is my mission to do things that add value to Steem so if nothing else this game should promote SMT's :)
This is not a pay to win game! IBT is about decentralisation of wealth, I don't believe in classes! (apart from character classes haha). All Steemians should be entitled to share, benefit and prosper from being part of a community game such as IBT Survival Island.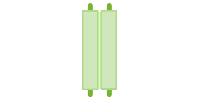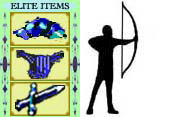 Above images from classic IBT designed by @lordnigel with his bro lordroach and others 
Game Story/Style
You begin on your very own IBT Survival Island (an unknown island somewhere off the Australian coast). Now you must survive with nothing but the shirt on your back. To survive searching the island will be key. You will be presented with the kind of environment and raw materials one might find in Australia (bush, animals, junk that might wash in on the beach). There will have a basic tutorial on how to interact in this virtual world, but then the rest will be 'free world' up to you. You will have to find water, food and later try to contact others. During the earliest stages of development each Steemian will start on your own island, but eventually as the game development continues the aim is to allow you to reach other Steemians on their islands. We will be bridging and creating island communities. NPC's will be present some hostile and some useful.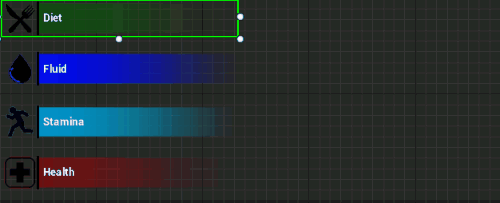 The above HUD image is from the actual game IBT Island Survival Game - currently under construction. 
Game Technical Requirements
The game will be downloadable from the WorldOfDASM website, but it may also be available via Steam pending how it comes out in the wash. It will be playable from any Microsoft Windows PC
This is not a professional game release with a full development team - this is being made by a couple of hack programmers as a bit of fun (IBTB - think Doge coin haha). As we progress I'll be asking for help from other members of the Steemit community (people like @aussieninja and his mate Sam are firmly in my sights hehe).
Saving your progress will be via an in game menu and can be done at any time. I'm still learning how to code bt nlocks will likely be recorded via JSON, either on the Steem block chain, locally or on a central server - it's early days and these things are to be decided and may change as skills grow.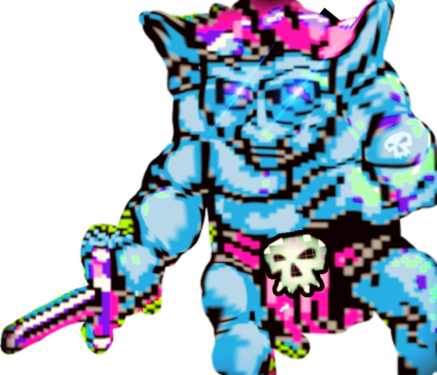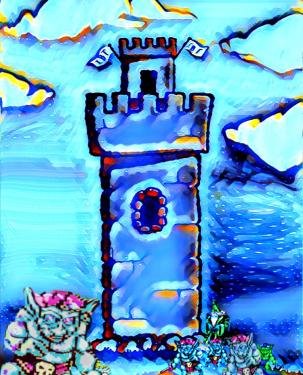 Above Images from classic IBT provided by our very own @steemseph
Token Creation and Distribution
Let's face it SMT's are perfect for big business trying to create online communities and then sell their wares. That's not what we are going to do with our (IBTB). 
The current approach is to have 200,000+ IBTB created. Previous IBT Steemians will be contacted to see if they would like to reserve their free 1000 IBTB tokens.   
There are a number of ideas around rewards and token allocation - this may change (ideas welcomed) 
99% of all IBTB Tokens will stay with the creator community account.  
0.5% of all IBTB will be reserved to be given out for free to previous IBT players (they will be sent a message via Steemit with instructions how to register interest). 
0.5% of all IBTB will be reserved to go to Sponsors for Steem based competitions (i.e. Contest Kings). 
Token use Cost to enrol to play IBT Survival is free, you just need to be a Steemian and cash in  500 IBTB tokens. IBT tokens are receivable for free by playing the game and completing survival learning objectives. (rates to be decided) Steem prizes will be given out by @lordnigel Delegations and other sponsors for special in game activities. Community account free upvotes will be provided, with curation rewards from the community account also being converted to Steem, and sent back on an even split share to anyone who plays. The community account will build up by using @wizardzap delegations, @lordnigel delegations and people upvoting the weekly game progress post by @lordnigel. Where I will be sharing the challenges of building this game, connecting it with SMT etc. People whom perform tasks on the Steem blockchain outside of IBTB survival may also be rewarded as IBT survival Island supports Steem.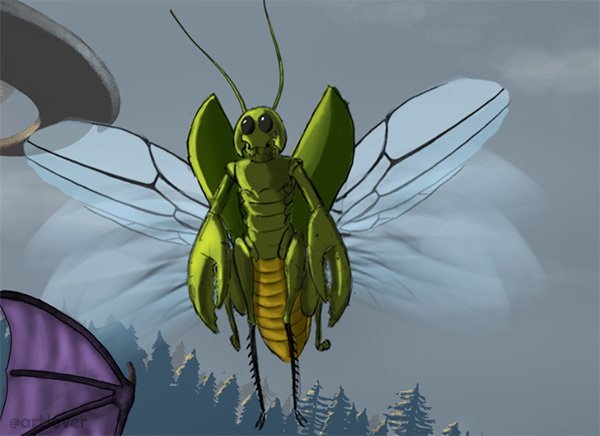 Above image from a classic IBT by @artlover
Transparency of running costs
Whether the game development is successful or not eventually the community account will be powered down/discontinued for use in the game. At that time the liquid Steem/SP benefit will go to the developers and key contributors as decided by @lordnigel. Developing coding and games takes allot of time and while we don't want to make a profit, we would also like some form of reward…I just love Steem and want more, just like players get played, for playing the Steem created here should be enough to cover part of the costs to build this. If for some reason the game is highly successful and the demand for IBTB token generates a value in Steem a ICO release of the remaining tokens will occur to raise funding to raise the game to full release and multiplayer capabilities
Timings and Roadmap 
It's expected that an early release of IBT Survival Island should be available in the next few months. However this has a number of dependencies including the availability of SMT or SMT-lite tokens to be used as the in game currency.  Regular progress reports will be posted by @lordnigel from here on in.    
Get free tokens now - People can reserve their free tokens now if you like :)
If you would like to reserve 1000 IBTB tokens and/or an be Early/Beta tester please just drop a comment here. I'm reserving tokens for any one who responds to this post - PLUS previous IBT players will always be entitled to (1000 IBTB) if you ask at a regular update post under your Steemit name to which you once played IBT. If you miss out here, no need to worry, test players will earn more IBTB tokens from playing and I will invite @contestkings to hand out free tokens to those whom are worthy at the right time and support Steem, allowing the player base to expand.
Unlike other Professional Steem based games coming out at the moment (so many fantastic games and developments on Steem!!!!), there are no promises of direct rewards in this game. Your tokens aren't really worth anything and may never be exchangeable for other tokens (At least to begin with). This way no disappointments and you won't need to worry about being rewarded with promises of future Steem dividends (that may stop and any point!) this will be a free game, but an exclusive game...but there will be the usual IBT give aways and other benefits for those keen to Sponsor (@contestkings got you in my sights :))
Until the next time, happy Steeming!!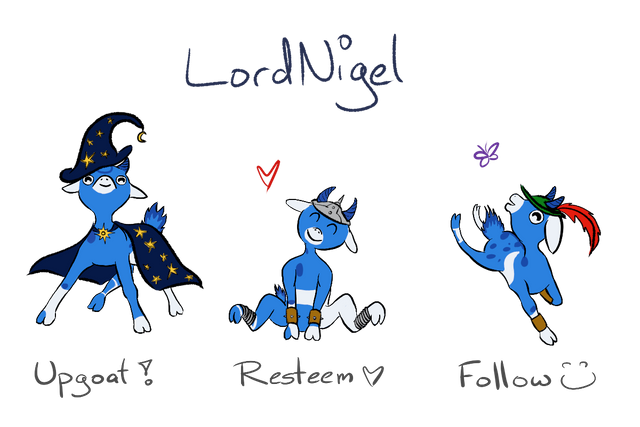 NOTE: IBT Survival Island is being created for the joy of it. It is just for Steemians that like games, to say thanks to those who support competitions and Steem.  Its purpose is to promote Steem and it will use a future SMT or SMT-lite token. No Fiat will be harmed or transferred in the making or playing of this game. The exchange of one cryptocurrency (Steem for IBTB will not be part of this system). Such an exchange will only be done as part of an official SMT ICO; if such a time comes and the community demanded it. Any liquid Steem made from this post will be reserved for IBT Survival Island fundition-l6mjz3r5q