Prepare Your Stone Hammer for the Upcoming Neolithic City-Building Game Ancient Cities

Greetings, Mayor. Have you managed to maintain your sims' happiness? Or still busy deer hunting and collecting herbs in the woods? Or perhaps having a hard time maintaining your citizens' survival in a harsh frozen land? Well, whatever you're doing right now in whichever city-building game, you'll probably want to get busy building a civilization in Neolithic era in the upcoming city-building Ancient Cities. 
---
You read that right, Neolithic. Ancient Cities takes the city-building genre so far away in the past. Developed by Uncasual Games, on first release Ancient Cities is planned to feature European Neolithic only. With the engine they written themselves, their vision is to create a world with thousands of details on the screen but with a great frame rate.
The gameplay features are close to Banished, if you ever heard of that one. Animal hunting, resource gathering, providing shelter for each of your citizens, trading, assigning them for work, but with a plus of combat element that adds to the things you have to worry about aside of the harsh weather.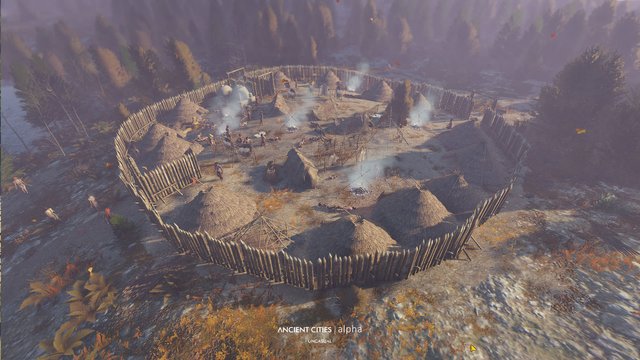 You read that right, combat element is planned for Ancient Cities. Not sure how the combat will play out, but it will happen in the form of raid, and that's where the building defences mechanic kicks in. But how wide would this aspect be is yet to be seen. Uncasual Games has a couple of videos in their YouTube channel but none of them seem to showcase the combat, yet. 
But, I think the raid will likely not only done by other humans, but also wild animals. A pack of wolves, perhaps? I wonder if we could raid other cities too and not only defending ours. This could be one way of politic, religion, and social classes introduced to your society.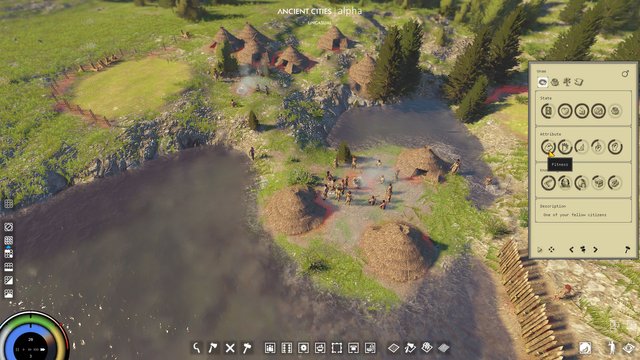 You read that right again! I'm so proud of you. Ancient Cities will have you develop such concepts to your city. This game looks like it has quite the depth for the citizen development, making it looks like it's deeper than just "gather resources 24/7" in that aspect.
The citizens' attributes and knowledge are simulated. They also have their own aspirations, wishes and needs, and are able to decide how to live their life, where to work, and if they wanted to leave the city. Such AI programming sounds interesting, alright, but also begs the question; will they be upset if I assign them to the job they don't really want to? Or will it only affect their work effectiveness and not their mood?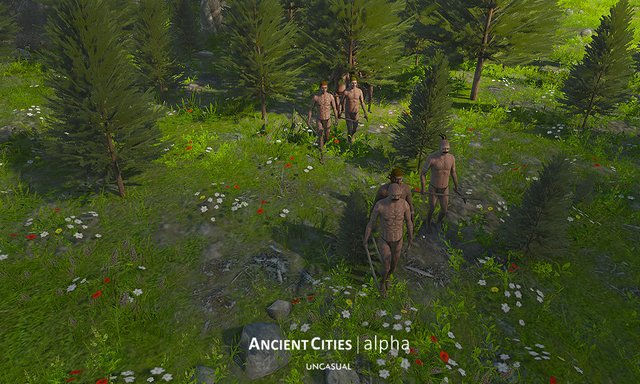 How's it goin', fellas?
In the trailer, it shows that we could follow each citizens living their life. This is something I've done before in Banished. But unfortunately, it was rather janky. The citizens have a tendency to idle in the middle of the woods for a long period of time and made me think they were in a trance or something.
Since this 'citizen's life' is listed under the main feature, I'm curious if Uncasual could make better AI behaviour for it. If they can make the citizen have actual "living their life" activities other than working, it would be really cool because the widely known as "small detail" will not look as small anymore. 
---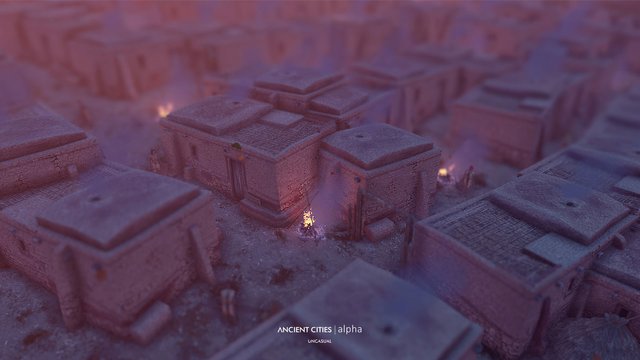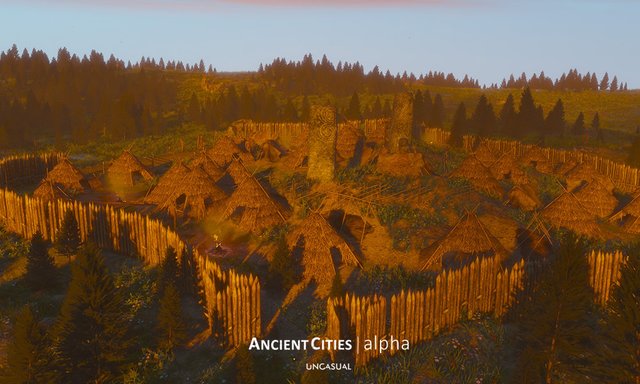 Some atmospheric shots by the dev. They do have an eye for photography, huh? Well, game photography... Screenshotgraphy?
---
Other than these features, Ancient Cities will play out just like other city-building games, featuring day and night cycle, simulated years and seasons, dynamic weather which, I assume will affect the decaying of the structures, and resource management. 
I do like city-building games, and Ancient Cities seems like another interesting city-builder to expect. Currently Ancient Cities is Greenlit on Steam Greenlight, and planned to be release in late 2018 on PC. If you want to see more of Uncasual Games' Ancient Cities, go to their Steam Greenlight page, or official website.
Thanks for stopping by, Steemian. I'll leave you with Ancient Cities' Greenlight trailer. 

---
Previous Posts:
---
Images credit: Uncasual Games.
---
DISCLAIMER: All artworks in this post (except for the cited ones) are belongs to me and I don't allow you, your partner, your cassowary, or your waifu to use them without my consent. Think I'm a smug? Fine by me. Happened before. Hate it if it happen again.