Hello crypto game fans! I'm Ciel and I'm bringing you your news updates for today!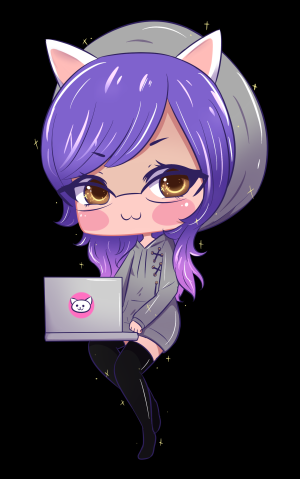 Don't forget I'm running a game jam over on my personal steemit! Build a game that incorporates crypto or blockchain in some way and submit it to me before January 20th! You could win some Steem, Smartcash, a CryptoKittie, and more!
Let's get started!
=====================================================================
The Steem-based MMORPG Steempunk have released their Firefox plugin and updated their website with stats and a fighter list to aid you in your question for victory. See you in the Clockwork Arena!
Also on the Steemit blockchain, Steemplay (the forthcoming gallery of open source games for steem) posted their second newsletter update for folks who want to know about updates to the platform. The team also has a discord if you'd like to get involved.
Moving over to Counterparty, there was a community hangout held for the platform on discord on December 2nd. Projects were invited to share their updates and community members were welcome to contribute their own thoughts and ideas. The recording is available here for you to listen.
Spells of Genesis has partnered with free to play game Skara to offer themed Counterparty tokens in exchange for SoG's Bitcrystals, available at a dedicated swapbot. The tokens will have mostly cosmetic upgrades. Skara's alpha version is currently available for PC with a Beta release scheduled for February 2018 and they have announced an ICO happening from January 23rd until February 23rd for an ERC20 token on the Ethereum blockchain which will also offer cosmetic changes players.
Also in Spells of Genesis news, blockchainization is activated and it's marvelous! Yours truly was the first player to snag an ICEUNICORN and I'm looking forward to collecting more cards. Congratulations on this amazing step, Spells of Genesis! Try it out for yourself and if you like you can also check out their newly released Calas of the Alabaster Company set. The card is at the Partner Merchant so only certain addresses can order one, but not to worry: the Public Merchant will have its own Alabaster Company cards available this holiday season.
Game developer MandelDuck has posted a demo video of a SaruTobi Island mini game.
Age of Rust developer SpacePirate Games advises players to "wrap up" their activities by the end of the month. The upgrade is coming and accounts will be saved but characters, inventory, and game progress will not be!
In Augmentors news, the team is approaching their early backer alpha release and have posted some sneak peek pictures.
On December 11th, Rarepepewallet experienced a hack. The individuals from both Rarepepewallet and Counterparty responded quickly and so far no funds have been stolen.
Developers at Book of Orbs want us to know that they're aware of the issues displaying Rarepepes in the app and are working to resolve it.
That's it for today! See you next time! :3