Building a fantasy map is hard.
So I'm writing a book based off my D&D character but I've been distracting myself trying to design a map of her world. And this shits hard. I had images of what I wanted to explore in this new world and things I thought would be fun to draw, but I realized all too quickly that I'm no Mike Schley . 
My first attempts at drawing a map were crazy, and similar to that of a Disney park pamphlet.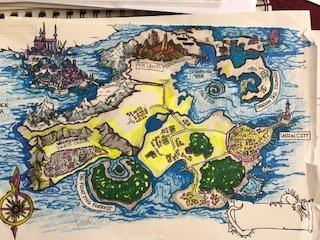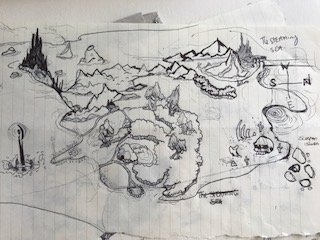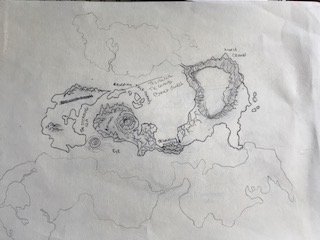 I threw out these ideas because my land markers were all too big in size. I had to look at real maps and other fully developed fantasy maps to get a better image of appropriate size-ratio and I soon realized that none of my ideas were original and that Paizo created it first- and better than I ever could. 
I know now that it's not enough to just draw some squiggles and place names on the map and call it a day- but I have to have a general understanding of geography, weather patterns, geology, the imports and exports of goods sold in this place and ask myself  if it's it a city or a town, a large village or small?  This all determines what type of people live in the area and are they even people? What race can live here, does the climate permit it? What Monsters breed in the area, fauna and flora?
This too weighs in on how that land may look and it's back to the drawing board.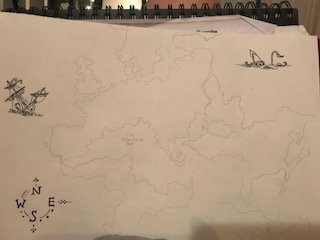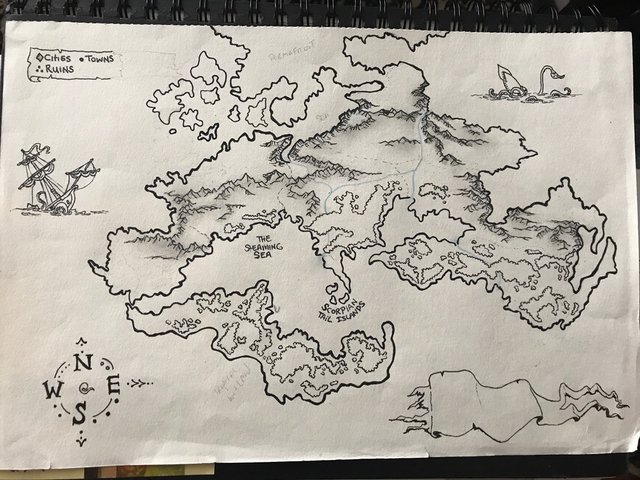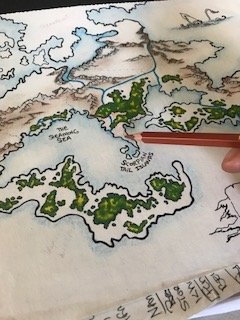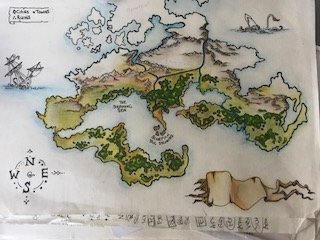 My character's Homeland determines her personality, her outlook and what sort of abilities she could have. I had to think about the population, government, the capital-religions and all the alignment of each place she'd go visit. Before I knew it I put my book on the back-burner to figure out the logistics of what this world could be... and it's driving me insane. 
Trying to draw a map before ever knowing how the world works was eye-opening and an awful lesson to experience and a poor use to the little creative time I do have. I'm sure anyone with real experience in map/world building would still look at my latest rendition of this map and still see a terrible Disney pamphlet that makes no sense. But the questions that have been brought up by doing this experiment will only make my story better. I just need to put in the hard work and do my research before I'm allowed to do the fun art that follows. 
Thanks for reading!