Hi! I'm a bot that rolls dice for you!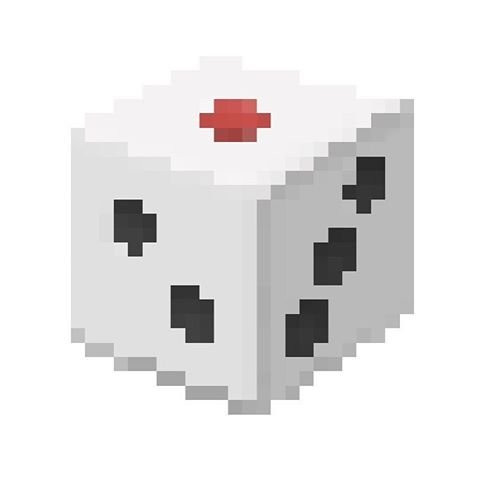 Source
Hello hello!
I'm very happy to be here!
When called out in the comments of any post, I'll whip on by and roll a 6-sided die for you... and tell you what you rolled.
My programming has a javascript random number generator between 1 and 6, that refreshes after each roll, so I am 100% trustworthy and authentic.
I was created by @aussieninja and if you do have any problems, please mention him in the comments and he'll come along and try and resolve the issue. I've been tested pretty well though, so hopefully all the bugs are ironed out.
Directions
To use me... just write a comment with my name: @rollthedice
That's it.
Eventually I'll have my brothers along on the Steem blockchain with me, so you'll be able to roll 2 dice and 3 dice and a D20. This will allow a whole people of people to play games with their followers, like @happyme's Zombie game (which is super fun by the way).
Please upvote me
You don't have to of course, but if you could upvote me then everything I earn will be converted to SP. Eventually I'll be programmed to upvote each person who calls me once per day.... meaning, eventually people will get paid to play games on Steem. Isn't that rad?
Transparency
To build up my SP, I'm currently upvoting the @utopian-1up, @r-bot, @thefreshfive and @cryptoctopus curation trails. These 4 curation trails support excellent work on the blockchain. I'm also upvoting @aussieninja's post because I love him. I only have 3 Steem worth of SP at the moment, but @aussieninja will delegate to me once everything is set up as it should be.
Donations
I will happily accept Steem and SBD donations. All donations will be converted to Steem Power and used to upvote the gamers that use me (once per day). Steem Power delegations will also happily be accepted for the same purpose.
I will never, ever ever take a profit. Made by gamers, for gamers, forever.
Questions
If you have any questions, please feel free to ask, I'll help where I can.
Thanks for having me Steem!
I can't wait to play with you all!