Hello crypto game fans! I'm Ciel and I'm bringing you my thoughts on recent crypto gaming news!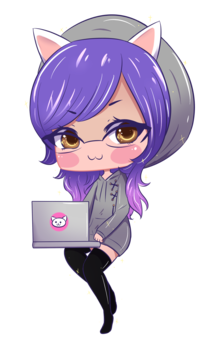 ==============================================================
A few hours after our last update, @steemmonsters gave us an update about their game jam! Looks like the party is getting started August 25th and it's being done in true indie game style by having sign-ups on Itch.io.
This promises to be quite an event with lots of Steem project partners, including @Utopian-io, @blocktrades, and @steemgg. An associated contest is currently running on Pixel Art Weekly, likely in hopes that devs can devote their time to coding rather than building monster assets.
In Steem specific news, we also have an upcoming game starting to take shape at @chibera. They're currently in a crowdfunding stage, promises an openworld MMORPG with vr support. Let's keep an eye on them to see how they're coming along.
And FINALLY we apparently have an official release date for SMTs! This update has been heavily anticipated so hopefully this will perk some spirits in the Steemit universe.
If you've been into crypto games since before the Ethereum wave, you know EverdreamSoft as the creators of Spells of Genesis. Now it looks like the studio is rolling out their next project: à table. This game is clearly inspired by the other Ethereum games that have come out, including breeding and genetics. I'm still down to find out more though, since they have such a good track record so far. This is pretty interesting though, as more projects seem to be looking away from Counterparty to Ethereum including....
Age of Rust! The developer announced that the game is moving from the Counterparty platform to the Enjin side!
It's a sad day for GameCredits! I've passed out news on this project in the past so it's my sad duty to inform you that the Sholom Brothers peaced out with the cash.
If you didn't know, CryptoPets is live and ready for you to play it!
There's been some conversations going on in the Twittersphere about CryptoKitties' move to trademark "NIFTY", the favoured term for NFTs in the community. Check out the concerns brought forward.
@Decentraland just posted a project update!. Super exciting to be able to start linking LAND parcels to content!
==============================================================
That's it for today, folks! ;3 Catch you next time!