Gaamit #1 – Brand new Dress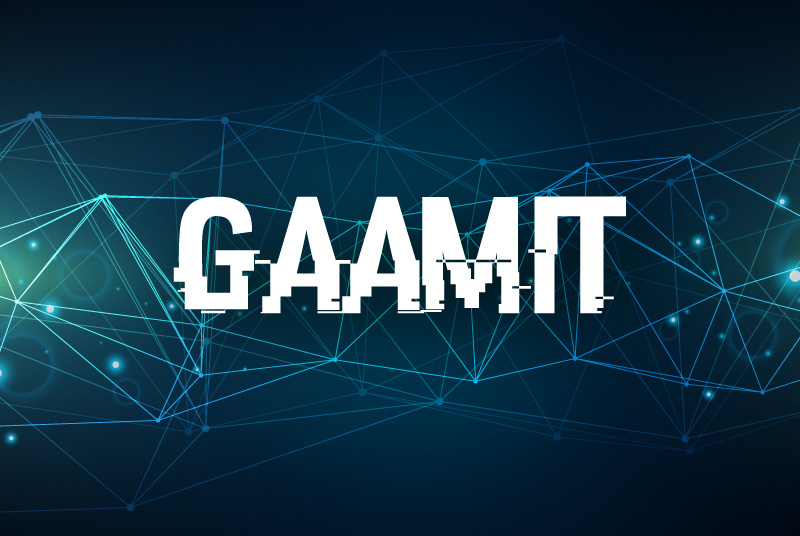 ---
Hi Steemians!
First of all, thank you for all the upvotes and encouragements you showed us! We have seen that the introduction post for Gaamit went so great that we decided to keep this amazing community informed about the development. That's why we decided to start this blog on Steemit. We will keep you up to date with all the important features and all the relevant improvements and changes.
These days we mainly focused on the Frontend, and as you can see we made some good improvements.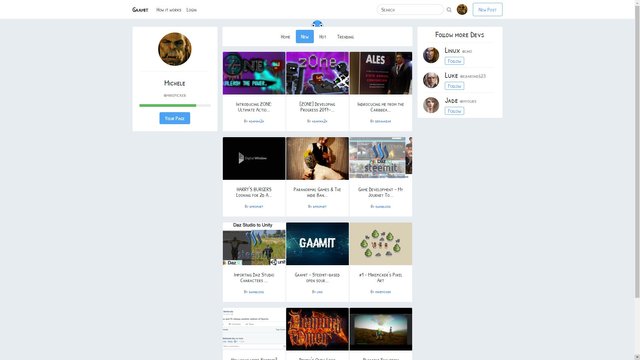 As you can see, on the left you find your profile card, while on the right Gaamit suggests you more developers to follow.
The most important part is the feed component. You might be wondering why there is no upvote button on the posts. Well, the main reason is that we don't want Gaamit to become a Twitter clone, because we want people to judge the whole content of a post. Indeed, since game developers tend to create amazing graphics, one might be tempted to upvote every single post based on its thumbnail.
We just don't want it, as we want people to read the post before upvoting it.
In the meantime, we're setting everything up for the backend part, so we'll be able to launch Gaamit as fast as possible.
If you have more questions about the tools used, features and so on don't hesitate to reply on this post.
Thanks for reading, and don't forget to follow us and upvote 😊
Have a great day!
---
If you would like to know more about the idea please read our introductory post: https://steemit.com/gamedev/@lino/gaamit-steemit-based-open-source-platform-to-support-indie-game-developers
We aim to support the development of Gaamit thanks to Steemit only, so don't be shy: just follow us and upvote 😊