Explorer II: Increase your chance to find a planet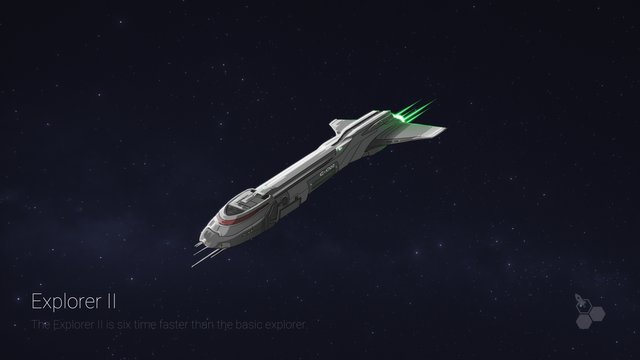 Our engineers have been working hard to deliver an improved version of the Explorer. We are proud to present you a faster Explorer, which also has an increased chance to find a planet.
This is the improved Explorer...
---
Explorer II
Speed (coordinate point per hour): 6
Up to 5.5% droprate

---
The Explorer II is used to explore undiscovered coordinates which are far away to discover new planets and this increases your chance finding a planet drastically. The Explorer II is six time faster than his predecessor.
The chance to find a planet (droprate) with the Explorer II depends on the distance. We use a nonlinear equation and the droprate increases with the distance. This converges towards a droprate of 5.5% (soft cap) as you can see on the screenshot below.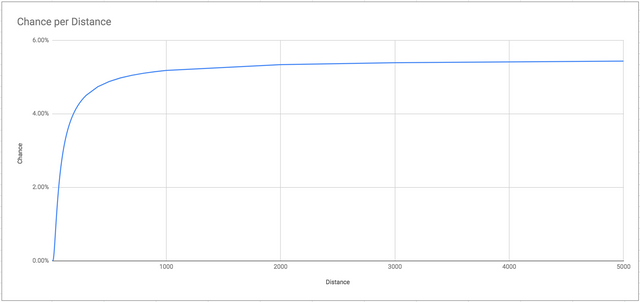 The Explorer II will rather find a planet when the target is 36 fields away.
Here are some examples:
36 fields -> 1% chance
60 fields -> 2% chance
99 fields -> 3% chance
198 fields -> 4% chance
1300 fields -> 5.31% chance
2300 fields -> 5.42% chance
and so on...
---
Like all other blueprints, the blueprint for the Explorer II is limited. There are 2000 blueprints and after they are sold out, the Explorer II will only be available at ingame producers and merchants.
The Explorer II blueprint is now available in the shop.
Stay tuned.
NextColony