Falling into indie-game-development in four phases
Phase 1 — Rejection

"I can draw a black square on the screen, and move it in four directions. Want to work with me on this?"
My brother was bored writing his PhD in physics. He chose a game-engine and started to explore its features with only a rudimentary understanding of programming. After reading into some core mechanics, he got the engine to draw a single dot on the screen. It was able to move in four directions.
The future seemed bright.
---
The indie-games of 2009/10 felt like the evolution of arts, craftsmanship, and story-telling: Limbo, Super Meat Boy and Bastion brought together graphics, music, programming, decision-making and world-building in a charming, unique way. The good old days of Nintendo seemed to be back.
While I had a passion for all of those, I quickly decided that this was not for me: too much effort needed, with too little guarantee of success. I lacked most of the skills, anyway.
Being just a fan should be enough for the next couple of years.
Phase 2 — Limitation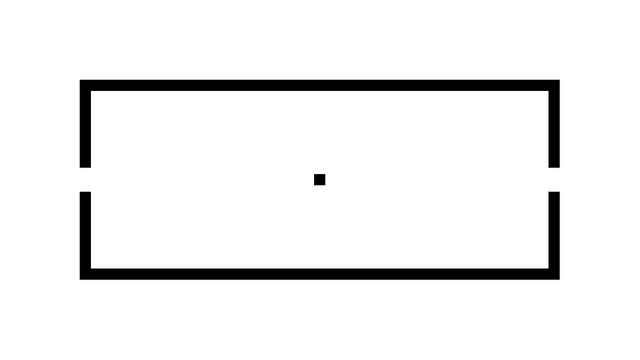 "The square can now move in eight directions and I can make walls. We can do basic collision-detection. Let's make this something big, OK?"
Richard's work with the game-engine progressed, barely recognizable.
Still, following Nathanael Weiss' development-channel, he had figured out that game-building is about small steps, and the diligence to take one after the other.
I wasn't impressed.
---
Some feel that crafting characters and worlds with low-density pixels is a blast from the past; just the echo of a style, determined by its limits.
Yet, pixel-art is what I chose in 2013, illustrating a naive story about a red-haired girl. After years of designing interfaces, working with a more limited tool-set was necessary to break free from my routines.
With just a few pixels to fill up the artboard, every decision has impact. Can I paint eyes and lips, or is there only space for the nose? How to communicate strength or fear, when every face is made up of 12 Lego-blocks?
When Mario jumps and his head connects with the power-block, does he raise a fist? Maybe his middle-finger? Maybe a bloody stump, after loosing his hand to a rabid mushroom earlier?
Pixel art carries the mesmerizing qualities of interpretation: with no space to tell detailed stories about landscapes and interactions, our mind improvises; every colorful square becomes our own little story, every time.
Try to imagine Mario without leaving his trail of death, now.
Phase 3 — Exploration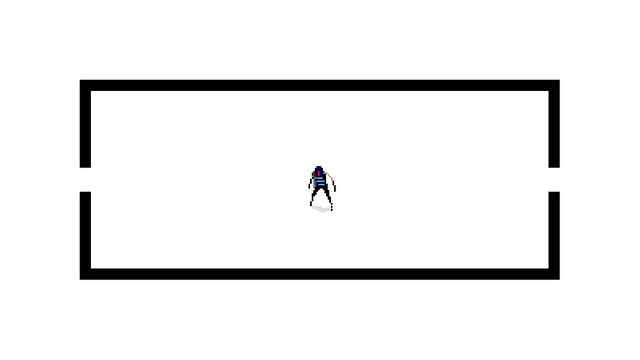 "The black square has become an animated character with a sword. Nothing to hit, except the doors that open — collision-detection — BAM!"
No. No, this character's spritesheet, ripped directly from a generic JRPG, did not inspire me at all.
As a physics-engine, this seemed impressive after eight weeks on the side. But why is this guy walking on an empty plane, attacking air and walls alike?
Why? What would it take to give him a purpose …?
---
Coffee. Lots of coffee. And talk.
We sat outside a shitty café with a hot beverage in the cold breeze of 2015's autumn. How would Star Wars have played out if Darth Vader flew back in time, becoming Luke himself? What happens to humanity after the internet-killswitch?
We riffed ideas. As we talked, something emerged from it. The random ideas started to form a consistent theme: war and power; control and mercy.
What do Bespin, Sandworms and an underdeveloped forest-planets have in common?
A network … underground devices … a shared vision.
The Cradles. They would become the cornerstones of our story. Our uninspired spritesheet finally had a purpose.
Phase 4 — Magic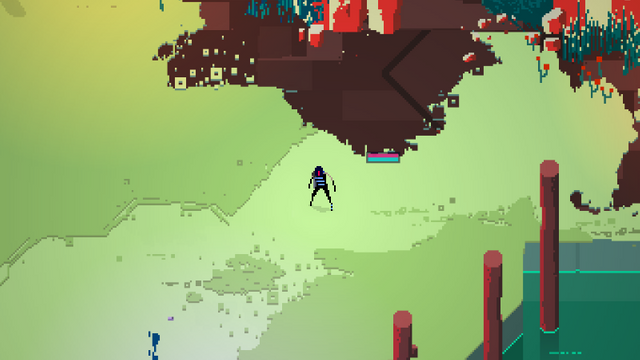 "I have walls and doors, that can be triggered by a switch. There are two types of enemies; one attacking melee, the other firing bullets. Our character can walk, interact, fight and above all: do magic!
Want to join?"
Yes.
---
"Let's call it Resolution, but with two i's."
"Yes … no. Yes, that works."
Just before fighting over the number of vowels, we realized that things had gotten out of control: 6 interconnected worlds, 9 items, 18 enemies, bosses and secrets. This thing was becoming massive. Too big to just treat it as a fancy side-project. Our game needed a name.
We had learned new things almost every day since we set out to move a black square — how to animate clouds, letting the screen shake, and timing the perfect fade. One tiny step after another.
I quit my day-jobs at the end of 2017.
2018 will be our Resolutiion.