Steem Gamblers Association: A Steem Gambling Update
It's been a month since we made our introduction post and a lot has happened in the Steem Gambling World. This blog is meant to keep everyone updated and will hopefully push more of the gaming operators towards improving the client experience. Not all casinos are the same, you can look at some of @fairbet's posts for details about the payouts, odds and ownership schemes. The point of this association is to be an open place where gamblers can freely discuss gambling DApps without being silenced. We're here to make our complaints heard and to get answers.
Gambling DApps

*If you would know of a site which should be included in future posts or notice incorrect information, please comment below. We encourage Gamblers and Gambling DApp representatives to speak up.
Warning! Steem-Bet
not referring people to this site
The below information is the same since the last post since Steem-bet hasn't even responded to this criticism or made any noticeable changes.
Let's start with the worst offender first. The anonymous individuals behind @steem-bet have been promising dividends for weeks now but say there is a small issue with engineering. They did a Hardfork to their token without consulting anyone; inflating their token, they sold some other SPT tokens without a proper whitepaper. Now they want to leave Steem altogether and bring everyone to a new site ran on Binance Coin. In a Discord a person called Shadowd representing Steembet asked @broncnutz, @fullcoverbetting, @thomasgutierrez, @cryptiat and @donald.porter if we would be interested in laundering money for some random people, Shadowd wanted to buy 50-100k USD in bitcoin a week for cash. Shadowd also agreed that it is difficult to make money following the law. Warning! Any tokens collected could be worthless, they also fake volume, lie and have terrible community management.
Positive, Epicdice
https://epicdice.io/?ref=fairbet
@epicdice has come a long way in the past month, they have improved the most from a neutral rating to a positive or recommended rating. In the previous post, Epicdice was criticized for having maintenance issues and for people complaining about luck. After a long argument with an Epicdice representative @blocksensei, they decided to release a statement proving fairness here and have recently moved towards being an opened sourced gaming platform. They have added new features and have been improving their customer service and gaming experience. They listened to our concerns and addressed them and their game works smoothly. We look forward to seeing them grow and if you have any concerns about them they will likely be promptly addressed.
Neutral, Kryptogamers
https://kryptogamers.com/?ref=fairbet
@kryptogames has the best odds out of all the gaming sites as shown here, they also have card games! They fixed the problem with having to ask for missed bet refunds, now bets which don't register are automatically refunded, this is a huge win for gamblers!
The reason why we are keeping a neutral rating here is because of a lack of communication and community involvement. Kryptogames does engage people who have issues but they aren't doing enough. Their discord is usually silent and they don't update players frequently, their last post is 26 days old. Another issue we have is having to collect dividends, they should be automatically paid out. Kryptogames did address an issue about fairness for their progressive jackpot, although the odds of winning it are slim, it doesn't seem to be unfair. If Kryptogames wants a positive rating, they need to engage the community more, it will only help their business.
Neutral, Cupz
https://cupz.io?referrer=fairbet
@cupz now offers five games including dice, player vs player 'Cupz', roulette, a yes/no game and a lottery. The volume is low but they are trying to get more customers by offering promotions and frequently communicating with players. Their main representative, @jonsey has always been forthcoming and polite in his communications. Cupz recently had an issue with the domain name expiring and their site still hasn't fully recovered. Cupz is not yet paying a dividend but they are definitely trying to win our business and are rapidly improving. The Neutral rating remains.
Warning, Steem-Roller
The Steem witness @klye created this website (which is not recommended to play on at the moment of posting) there are no tokens to deal with, you can bet on extreme outcomes and you can invest as the house with leverage. It is a unique concept and instead of paying dividends, you can directly invest in the bankroll, leveraged investing is allowed and you can make money just as fast as you can lose it. This website is the only one where the creator is not anonymous, there are decent disclaimers or warnings and the developer is Canadian. The site is buggy and very beta, @klye's site was hacked (by a white-hat) a couple of weeks ago and he has been MIA for a week. He did fairly warn everyone to stop playing and move their money off his site, to my knowledge no player funds went missing. Klye was very open and concerned about the incident. We hope he improves the site and doesn't give up. The warning will remain until @klye reaches out and gives us the green light.
Positve, Steemslotgames
https://steemslotgames.com/?referral_name=fairbet
A new entrant to this list, Steemslotgames starts off with a positive rating. They have a couple of very smooth slot machine games and a new roulette table. Their graphics are fantastic and I don't know of any issues. The @steemslotgames account is always running promotions and is quite active on Steem. Since they are a new entrant to this list, we have a few questions and requests if @steemslotgames is listening. 1. Please create a Discord to allow for off-chain communication 2. Why are your promotions always so random? Your prizes are being paid to non-gamblers. 3. What are the exact odds of your slot machines and how can we be sure they don't change?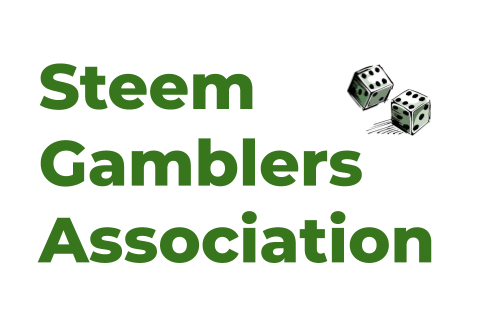 If you know of any sites to add to this list or want to dispute a claim please reach out to us.
I want to invite every single token holder, player, operator, Steemian to follow this account so we can minimalize future exit scams akin to what @magicdice pulled and improve the gaming experience. Please re-steem and share.
@a0i, @abrockman, @access, @adzrobinson, @aellly, @aferrell, @alexworld, @allcapsonezero, @ano123, @awesomegames007, @backdm, @bafi, @balte, @beesteem, @bengdui, @bluesniper, @brasan, @brumest, @centering, @cgbartow, @champjus, @chetanpadliya, @chriz85, @clayford08, @coinchaos, @coolguy123, @cryptictruth, @cryptobro1991, @cryptoeera, @cryptoknight12, @cryptopassion, @dalz, @deadspace, @deanliu, @dera123, @dexter-st-jock, @dicetime, @diehard2k9, @donald.porter, @drfk, @duane.dos, @ekushya, @elementm, @emrebeyler, @equinor, @ervin-lemark, @etcmike, @felander, @flutterby29, @for91days, @gabbynhice, @gabrielvlad, @gduran, @georgeknowsall, @glastar, @hitmeasap, @hotasian, @ilcreativo, @infidel1258, @jason7282, @jassenessaj, @jinuking, @jiujitsu, @johhnnyturbo20,@kim0412, @kaniz, @khaledmreizeeq, @kimxinfo, @kingofgamer, @leoumesh, @lordgod, @lovemetouchme2, @lucasmj, @manusamlive, @mcenoramle, @mcoinz79, @meanbees, @mfblack, @mister-meeseeks, @nanadar, @nathen007, @navorn, @nee-k, @netaterra, @okean123, @oldtimer, @olegpussyking, @parceval, @pasie15, @pepperfoo, @piaristmonk, @primersion, @privatebank, @rawn, @rb17btc, @rb3coins, @rhanna10km, @rosatravels, @satoshibit, @sindong, @sourcemechanic, @ssm1810 @stabrowski, @starfighter, @steemitcuration, @steemit-legacies, @steemshiro, @stimp1024, @stokjockey, @sunit, @sunray, @superlotto, @supermeatboy, @taurusheat, @theb0red1, @thedarkhorse, @thegoliath, @themarkymark, @thomasgutierrez, @tombstone, @triplej, @tsnaks, @tunnaingwin, @ugos, @ultima-alianza, @vikisecrets, @walterjay, @wrecktangle27, @wylsacom, @xyzashu, @yangpankil27
Please note in no way am I suggesting any of the above are affiliated with gambling or these sites and SGA will not Spam tags. We are tagging you for your information, if you want to be removed from this list, please let us know.
Please share your opinion about gambling and how we should monitor these sites in the future and you're welcome to join our discord https://discord.gg/xVcubXH
Thank You