(Edit: Money Raised!!!!) Currently Fundraising for a patient with stage 4 Pacreatic cancer, any takers?
If you transfer Steem or SBD ALL donations will go towards RSO for this patient. If you do, PLEASE leave a comment!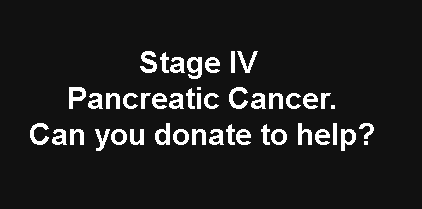 (50% of rewards will go DIRECTLY to the purchase of RSO for cancer patients, the other 50% go towards SP for the account to sell upvotes and further raise funds).
EDIT: MONEY RAISED!!!! We had roughly $4 liquid, @canna-curate donated another $1 and I matched what the account had to pay for the final $10 of the $100 required.
Thank you!!