Hello Funditians!
Fundition Polyglot is a beautiful travel that started almost 12 weeks ago: I did not think that this my idea could be so great. I am really surprised by all the entries by my friends on Fundition, but this is the biggest goal of our platform:
BE STRONG TOGETHER
I know that all of us can do amazing things alone, but we have to remember that the team, the family and the group can hide better results.
Moreover @fundition it is a crowdfunding platform: you can find a lot of wonderful project in fundition.io and there you can understand that the greatest part of them need your help. You are a Backer or a Supperter, but maybe you do not still know it.
Do you think that your help will be too small?
Do not worry, every kind of support is always very important for all the projects and all the founders. If you do not like to send upvotes, steem or real money, you can become part of a project and become part of the main team. We know that you have amazing ideas or special skills with PC or you know some languages, important for spread the voice!
VISIT THE WEBSIDE AND FIND YOUR RPOJECT!
Together we are able to build a great world where equity, friendship and love can dominate our life. There is not a "me", but there is only a "ours", because your help could become in the future the help that you will receive back. This is a WIN-WIN relationship. Fundition Heart is so strong and big, so do not esistate!
---
---
Today I am here for a Special Fundition Polyglot Edition: this week we do not have guests and I am happy to write a short summary about our travel around the world with a lot of languages. I want to re-live my journey with you and help people who are interested in @fundition to find something of relevant to read and understand what Fundition is.
So these are the precious episode:
Here below you can find the direct link to the first and the second episode: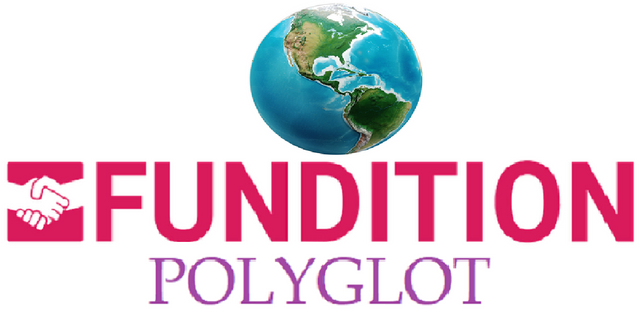 ---
I want to thank all the guys who take part of Fundition Polyglot and tell them that their help is very important: there are a lot of people in the world who do not speak English language and their native language post is very important.
I enjoy writing every post and understanding what are Steemians' different opinion about @fundition: there are amazing project and a lot of them try to apply what Fundtion team writes in its Educational post. I think that Discord channel helped me a lot to meet these users and be able to write directly to them.
Today I liked the idea to make this particular globe image about our journey around the world.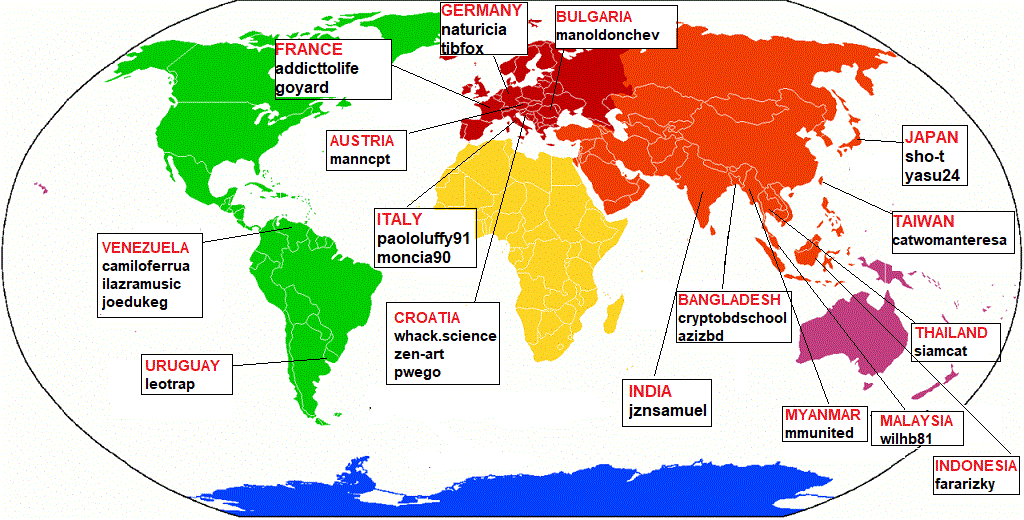 ---
I think that this globo map is amazing and it is great to read all the names and the countries together under @fundition.
So I want to send a big hug to: @sho-t (JAP), @yasu24 (JAP), @paololuffy91 (ITA), @siamcat (T),@addicttolife (FRA), @goyard (FRA), @tibfoz (GER), @naturicia (GER). @pwego (HRV), @zen-art (HRV), @whack.science (HRV), @wilhb81 (MY), @fararizky (RI), @manoldonchev (BGR), @ilazramusic (YV), camiloferrua (YV), @joedukeg (YV), @mmunited (BUR), @jznsamuel (IND), @leotrap (ROU), @catwomanteresa (TWN), @manncpt (A), @azizbd (BD), @cryptobdschool (BD).
Spread your love with:

Join a community with heart based giving at its core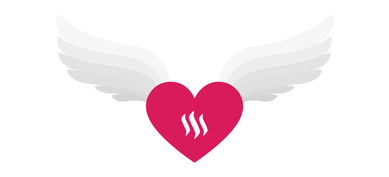 Posted using Partiko Android