1) Twitch added to our cross-posting service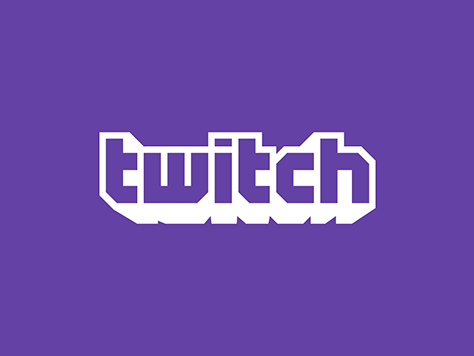 Source : Twitch Brand
Twitch is now available for you to cross-post to Steem !
How does it work ?
It works the same way as the other social networks. You will have to link and verify your Twitch account.
After that, when you launch a stream, it will be cross-posted to Steem (with the Live embedded in the post). Once your Live is finished, if you chose the VOD option, and the recorded video is archived, the post on Steem is edited to embed the video instead of the Live. When posting, the first tag on steemit will be the game played on Twitch and the second will be #share2steem.
Embedding the Twitch Player
For now, embedding works only on Busy and SteemPeak, it will throw an error when seeing the post on Steemit (but there's still a link for the users to go directly on Twitch to watch your Live / Video, it's just that the embedding doesn't work for now).
A special thanks to @wehmoen (P.Pro on Discord) for making a pull request to allow the embedding of the Twitch player on Steemit. If you want to show support and maybe get the pull request merged a bit faster by the Steemit team, please go to the GitHub pull request and drop a comment or a reaction to show your support.
2) Account Claiming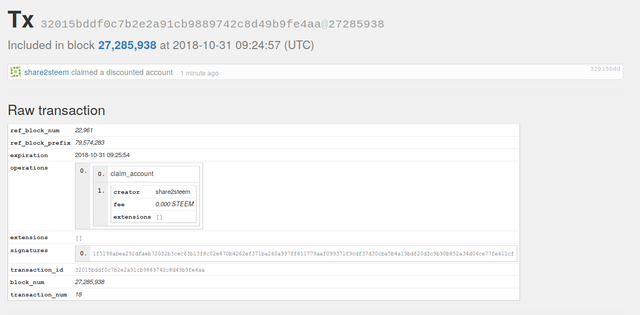 Last week, we claimed our first account. We now have two pending claimed accounts, and a third one really soon.
An automated "claim account" system has been put in place to maximize the rythm of account claiming and make sure to not waste any RCs.
3) Miscellaneous
We added a GDPR-compliant Cookie Policy and also Terms of Services. These will surely be modified soon, as we still gathering informations to make them legal-proof.
The footer "Posted from xxx via Share2Steem" now includes your referral link and not the generic https://share2steem.com link. Idea by @onepercentbetter.
Twitter formatting bug. Images from quoted tweets or external links were not taken as thumbnails in case there was no other images in the Tweet : FIXED
Leaderboard : Added a link to the user's Steemit profile. Idea by @onepercentbetter.
Top Payouts on the Home page : Added a link to the user's Steemit profile and a link to his/her post. Idea by @onepercentbetter.
On the Home page, a link to the Settings section has been added in case the user doesn't have any of the Curation Trails activated.

Next week's Updates
1) Putting in place the account creation system
The goal is to allow users to sign up directly on our website. It is a bit complex, as we want to delegate SP to the new users, but also allow the newcomer's sponsor to help us in this task by taking partially or fully the charge of the delegation.
An algorithmic delegation system will be put in place so it is scalable. A certain portion of our proprietary SP will constitute the SP delegation pool that will be distributed amongst all users that signed up through our site or other sites excepted Steemit (that already handles the delegation). Depending on their usage of the app and on their social network assessment (number of followers or this kind of metric that implies potential visibility for Steem), a score will be given to each account, that will be the base for calculating the delegation it will receive. The maximum delegation will be 15 SP (minus the sponsor's delegation).
2) Adding another social network to our cross-posting service
But which one ?
The choice is yours ! Tell us in the comments !
3) Users' suggestions
And of course, as always, we will implement updates depending on users' suggestions and our own ideas as they come. We will also continue bug-tracking and fixing.
The ones that are already planned but not yet implemented:
Allow users to sponsor us with SBI and create a new item in the leaderboad score to make this sponsorship rewarded. Idea by @albatar.
Adding the possibility for users to add benefactors to their posts made via Share2Steem. Idea by @ericwilson (if I remember correctly).
Adding a FAQ channel on our Discord or a FAQ page on our site (or both) to guide new users and give them the "core" informations needed to understand and use our service. Idea by @ericwilson and @sebbbl.

Some statistics
We are proud to count 597 members.
These members posted 1785 messages from social networks generating 1219.24 $ in payouts.
Share2Steem application is ranked #19 in number of posts.
@share2steem account has 13214 SP, and our 100% upvote is currently worth 0.63 STU.

Want to delegate ?
Delegators get up to 25% APR ! But also a bonus in the Leaderboard, implying bigger daily upvotes by @share2steem and the Curation Trails.
Want to delegate more (or less) ? Just copy and paste the link below, taking care to change the amout of SP you want to delegate at the end of the URL :
https://steemconnect.com/sign/delegateVestingShares?delegator=&delegatee=share2steem&vesting_shares=youramounthere%20SP
Or go to https://share2steem.com and use the delegation tool on the front page !

If you have any questions, suggestions, or simply want to encourage us, feel free to come to Discord !




Let's go !