Putting over a thousand people into one place 4 times over...
So how do you put over a thousand people into one place multiple times?
I'm sure that there are many ways but we did it over the last weekend by putting up 4 shows.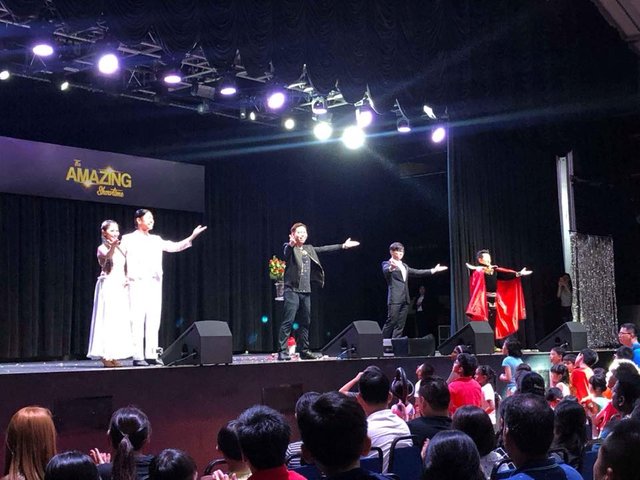 I wish I could say that it's easy but it took weeks of planning, coordination, rehearsals and lots of sweat. It was fun though, especially working with friends.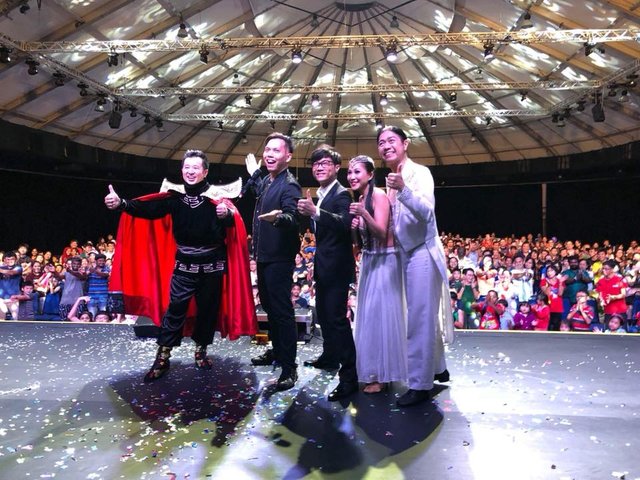 We are all magical performers, all with our own unique style but sharing the same love of performing and bringing smiles to audiences.
I'm really thankful for experiences like these and the friendship that made us do this again and again, each time tackling and stretching ourselves a little more.
Memories are made of these :)


We are all on a journey, remember to enjoy the sights and sounds along the way, and do good as often as you can and as much as possible.
Alex


Here's a few more from that little voice in my pea-brain head ;)
https://steemit.com/bitcoin/@alexthemagician/getting-a-peek-into-liteman-charlie-lee-s-brain
https://steemit.com/steemit/@alexthemagician/i-was-busy-performing-magic-tricks
Here are some useful apps and resources that I use to keep track of my progress on steemit.
My favorite is steem.supply and you will soon find out why ;)
http://www.steem.supply
https://steemd.com
https://Steemnow.com
https://steemdollar.com
https://steemwhales.com