ADSactly Fun - Never Give Up!
I had been sent on a training course by the company I work for.
It was a day-long event. The name of the course was:
Inspiring & Leading Others.
I had no idea who I had obviously angered to be sent on such a pointless thing but hey, a day not working is not to be sneezed at.
I turned up at the training centre for the early morning induction and looked around for anyone familiar that I knew. To my horror there was no-one. No-one at all. Oh dear. This meant a day of polite conversation and awkward silences.
Well, it might. If it were not for the majestic gods of caffeine and sugar!
I quickly sourced the coffee machine and loaded up my internal personality engine with some biscuits and two double expressos.
There, that was better, now I was in a state of hyper-alert.
I appraised the victims attendees of the training who were unfortunate enough to be trapped here with me. A small bunch. Typical office people. Grey of skin and limp looking. That was ok. I could feel the caffeinated sugar rush begin to pound from within.
Don't worry little people, I will save you all.
I whispered as if stroking a hungry cat.




I made this
It wasn't long before the trainer came out and introduced herself.
Hey guys!
She yelled.
My name is Kathrin and today I am going to be your inspiration and partner in crime in today's course, Inspiring and Leading Others!
I stuck my hand up.
She smiled like a wild furry thing on top of a snowy mountain.
You there! No need to raise a hand just shout out if you have anything to say!
Happy to be here!
I yodelled, like a mad thing on fire.
That's the spirit!
She yelled back.
Everyone... Are you happy to be here? Shout it out!
Happy to be here!
I shouted.
The other five people looked at me dubiously as if Kathrin had hired me as a stooge for her gig.
Louder!
Exhorted Kathrin.
Everyone joined in half-heartedly. Except for me. I yelled for all I was worth and as we all moved to our seats I slapped my chest and let out the occasional YEAH.




I made this
Kathrin had us all introduce ourselves and give our job titles before we got stuck into learning how to inspire leadership.
As I suspected from the get-go, the course was a lot of hogwash. A mish-mash of different motivational posters presented as if they were solemn life lessons.
Throughout it all, I was an effervescent bubbly source of annoyance for all of the other attendees. Where I felt myself lagging I quickly jacked myself up with more caffeine and sugar. The day was passing at a furious rate.
Then came the final exercise. A presentation.
We were to present our life story and put it in a context as to how it could empower others. Not all were required to do it but Kathrin implored us to dig deep and push ourselves to the max. We had fifteen minutes to prepare.




I made this - it's meant to symbolise time or something
I headed over to the coffee machine and racked up another couple of brown delights.
Then I stood, shaking my hands, swaying my hips and moving my head around in circles.
One of the girls on the course with me, Helen, was frantically scribbling notes on a piece of paper. I sensed a little competitive spirit from her. Yeah! Now we were talking! She looked up.
Aren't you going to do a presentation then?
Oh yeah, I am doing it alright.
I replied breezily.
But you are not taking any notes.
I smiled a wide smile of confidence and summer breezes.
I don't need notes lass.
She shook her head at me.
To fail to prepare is to prepare to fail.
She said rather smugly.
Catch a goosey by its tail, if you never try you'll never fail.
I batted right back at her. I think I made it up, it was hard to tell through the haze of coffee.
Then it was time.
Only two of us had volunteered. First up was Helen.
She stood in the middle of the floor and read haltingly from her notes. Her story seemingly revolving around going to University and getting a succession of jobs.
After five minutes she finished talking. There was a smattering of applause.
It was my turn. I hesitated, then took a deep breath.
I saw Helen smirk at my seeming indecision.
I started smiling and strutted to the middle of the room. I began recounting the tale of a shy and quiet boy.
A boy with a passion for the guitar but who found it difficult to speak to people on account of his crippling shyness. in his teens, he joined a band. Their first gig was just around the corner. The shy and quiet boy was petrified at the thought of performing in front of a crowd.
He did not know what to do. Minutes before the gig his hands were shaking so badly he knew he would not be able to play the guitar. The sound engineer for the gig saw this and took him aside. Pretend you are someone else. Someone who is confident. Someone for whom this is nothing. He whispered. Now go!
The shy and quiet boy nodded and then it was his band's turn to go on stage.
They faced the crowd, the shy boy lifted his head up. A nervy but confident smile on his face. He strummed a chord and then the band started playing. The gig was a resounding success.
The band played more gigs and with each, the shy boy found it easier to play the part of the confident person.
One day the boy looked at himself in the mirror before playing a gig, He readied himself to pretend to be confident again and suddenly realised he didn't have to pretend anymore.
He had played the part so well he had become the confident person he had pretended to be. And that boy is standing here before you now. This is my message.
No matter your skills there is always something that you can do and succeed at. Never give up!




I made this
There was silence for a moment then everybody clapped enthusiastically led by the course tutor Kathrin. She bounded toward me and gave me a big hug, a tear in her eye.
That is amazing!
She cried. She held my hand up.
Who couldn't be inspired by this?!
She exclaimed.
Once all the hoo-ha had died down, I packed up my bag and readied to leave.
Helen walked me out.
That was pretty impressive back there. You had us all on the edge of our seats.
Cheers Helen, that is so kind of you to say.
I beamed back at her.
Are you still in the band?
She asked, flicking her hair out to the side.
I looked at her fondly, despite having only known her for six hours.
No, I was never in a band, I just made all that rubbish up on the spot.
Her eyes bugged out of her head.
What?! But...but??!
Oh, there is my bus! Bye!
I headed off into the night.
------------------------------------
What about you? Have you any awe-inspiring positive life stories to share? Or like me, do you wing it and hope for the best?
Tell us your best tales in the comments. I will be there to listen!
Click on the coin to join our Discord Chat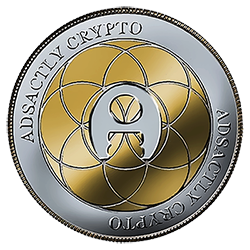 ---
Vote @adsactly-witness for Steem witness!
Witness proposal is here:



Go To Steem Witness Page
In the bottom of the page type: adsactly-witness and press vote.



Use small letters and no "@" sign. Or, click here to vote directly!
Thank you!

---