I was working in a different office to my normal one. We were dressed casually because we had been tasked with lots of furniture moving and setting up of PC's which involved a lot of crawling around.
At first, everyone was relaxed and in a good mood. One of the guys Monty had asked permission to bring in a cd player so we could listen to music whilst we worked.
It was a good idea, except for the fact that Monty was a huge AC/DC fan.
So all was fine for the first couple of hours but the repetitive jangly guitar of AC/DC's greatest hits began to be a bit monotonous. Some of the other guys begged him to change the CD he was playing. Monty rebuffed them all.
It's my cd player. I say what get's played.
Each time he said this he became more and more puffed up with his own importance like a seagull feasting on a dead pigeon.
I watched him with a scabrous eye as he became more and more the preening Lord of the CD player. He made sure that whatever he was doing that he didn't stray too far from it. Even to the extent of not going to the toilet.
I wondered where the pee from all the coke he was drinking was going. He was quite a big guy and I began to suspect that his moobs were the humanoid version of camel humps.
One of the other guys Dondo shouted at Monty when Highway to Hell was starting again for what seemed like the tenth time.
Can we please change the bloody CD?!? It's driving me MAD!!
Monty stepped over to the CD player and hit pause. Then he stuck his hands on his hips and spoke to us all.
If anybody can give me one good reason to switch it off I will switch it off but I haven't heard one yet.
He reached down and stuck his finger on the play button.
I've got a good reason.
I piped up.
Monty looked sceptical and made a face as if he was licking an old man's shoe.
Oh aye, let's hear it.
He sneered.
I stepped forward and addressed the room.
Back when I was just seventeen, I was at a rock concert. I think it was Judas Priest who was playing. The gig was fantastic. There were three of us. We were all drinking, having a great time.
I looked around at the listeners.
The gig came to an end. We had met up with a couple of guys we knew, they told us of a party just out of town. It was gonna be wild they said. They offered us a lift in their car.
We piled in, there were five of us, three in the back, two in the front. The guy driving, "Mad Ronnie," stuck on his favourite band...
I paused for a moment.
It was AC/DC.
As we got out of Town, Mad Ronnie started driving really fast. I joked from the back, "Hey Ronnie, I hope you weren't drinking tonight?" He laughed. "I only had a couple of pints mate!" At that, we all laughed. We were young. We didn't care.
The stereo blared loud and we sang along, then Ronnie's favourite song came on. Highway to Hell. He started thumping the wheel and shouting out the chorus.
I stopped again for a moment, longer this time. The room was thick with silence.
I think the song was about halfway in when there was a massive "CRUMP." I only remember flashes of the sky, something hitting the side of my head then a great big scraping bang.
I came to. We were upside down in a field. The car had crashed, spun out, landed on its roof. We hung there from our seatbelts, bleeding, in shock.
My fists clenched.
As we hung there, crying and bleeding all we could bloody hear was that damned song, over and over caught in a scratched loop. Highway to Hell.
I faced Monty.
And that is why I want you to change the bloody CD, ok?
Monty had gone pale.
Jeez, I'm sorry mate. You could have said anytime.
He switched off AC/DC and put the radio on instead. We all went back to work.
Dondo came over to me.
That was one heavy tale mate. Did you all make it out alive then? I understand if you don't want to talk about it.
I looked over at Monty then leaned in to whisper in Dondo's ear.
Don't worry mate, it never really happened, I just made it up to get him to switch it off.
------------------------------------
What about you? Have you gone to any lengths to get someone to do something? Would you tell a lie to save the sanity of all around you?
Tell us your best tales in the comments. I will be there to listen!
Click on the coin to join our Discord Chat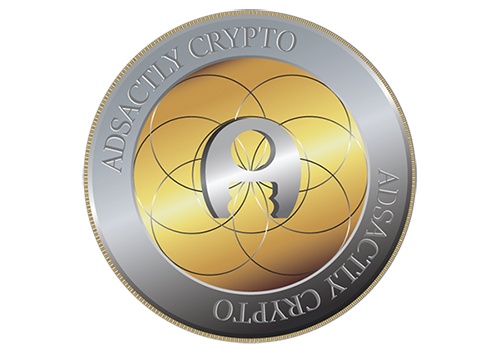 ---
Vote @adsactly-witness for Steem witness!
Witness proposal is here:



Go To Steem Witness Page
In the bottom of the page type: adsactly-witness and press vote.



Use small letters and no "@" sign. Or, click here to vote directly!
Thank you!

---