Hello dear steemit friends!
I am glad that I participate again this week in this great competition @lenasveganliving, big thanks also to @plantstoplanks!
The winter has unfortunately returned and therefore I have decided today for a hearty but very tasty dish for soy medallions in onion mustard sauce with bread dumpling and salad mix.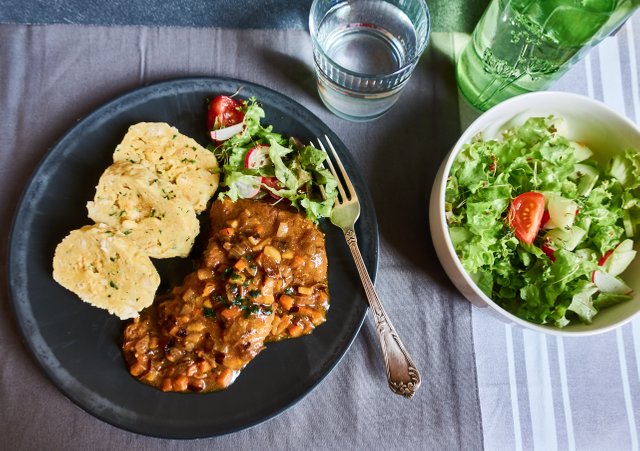 Ingredients
200 g of soy medallions dry
2 tablespoons salt
3 tablespoons vegetable broth powder
1 tbsp dark soy sauce
1 tsp pepper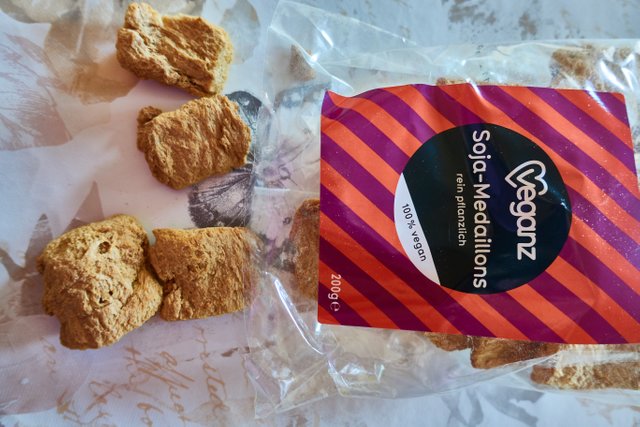 Preparation medallions
Bring water to a boil, stir in salt, pepper and vegetable powder. Let the medallions boil for 10 minutes, then express firmly, I do it with a potato press.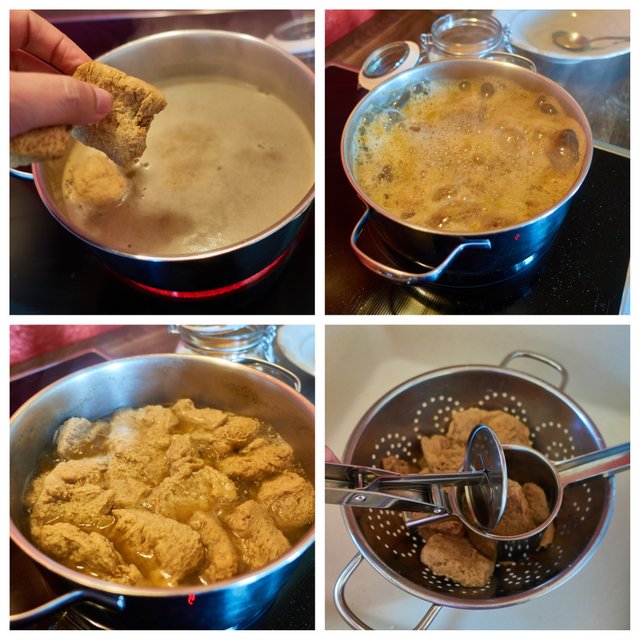 Repeat this cooking a second time, but the second time, add the soy sauce and this time cook the medallions for only 5 minutes. You can leave these medallions in the broth and in the refrigerator for up to 4 days to make the taste even better.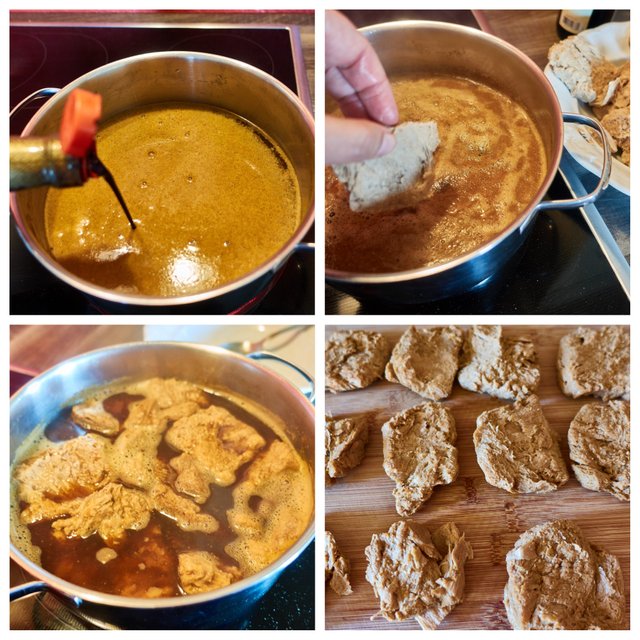 Ingredients for the onion sauce
8 pieces of medium sized onions
2 carrots
1 parsley root
1 piece of celeriac
400 ml vegetable broth
pepper
curry powder
2-3 tablespoons of flour
Mustard hot
oil
1 tbsp butter vegan
Preparation sauce
Peel the onion, clean the vegetables and cut everything into small cubes.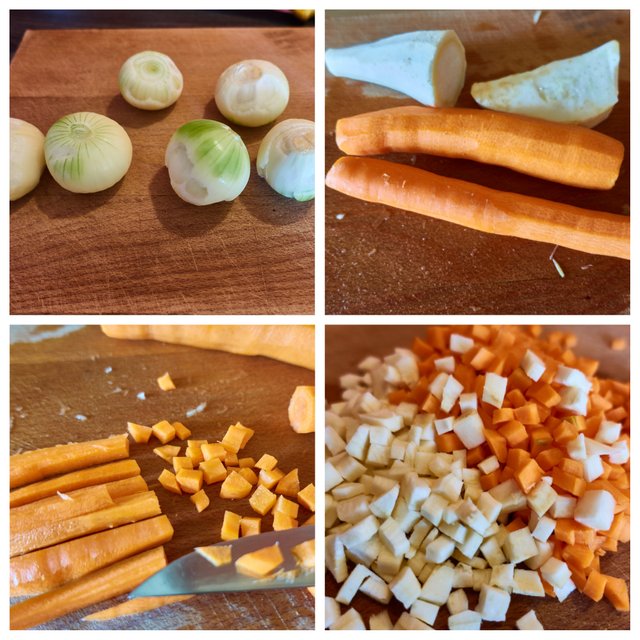 Fry the chopped vegetables in 2 tablespoons of oil, it should have a brown color. Remove from the pan and set aside.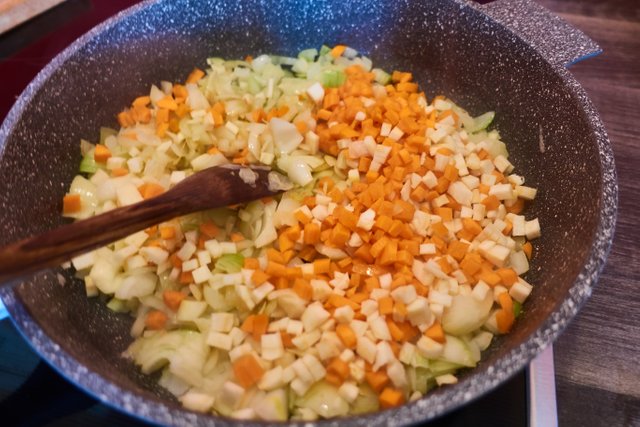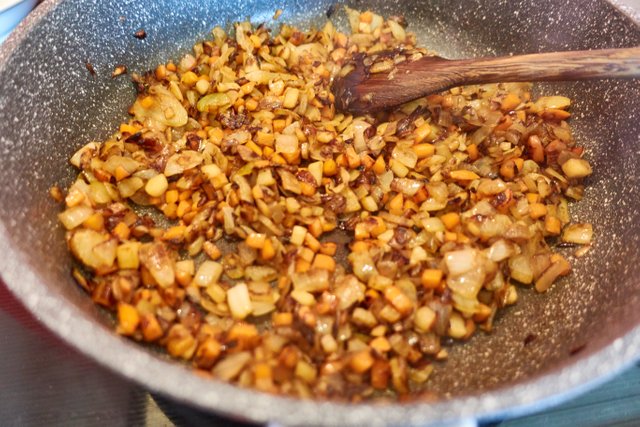 Salt the medallions from both sides, coat one side with mustard, dip the other side in flour.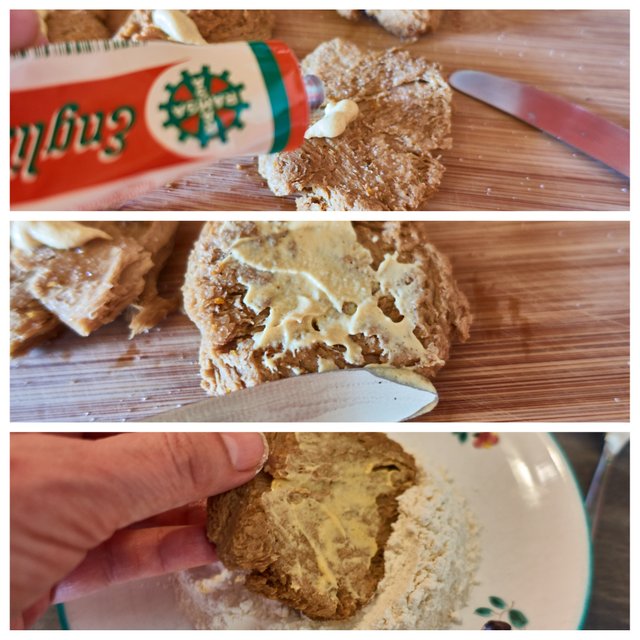 Now fry the medallions with the floured side first in the hot pan with a little oil, then turn and fry for another 2 minutes.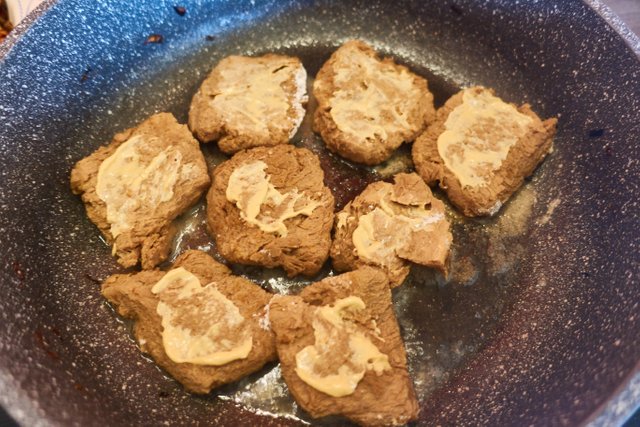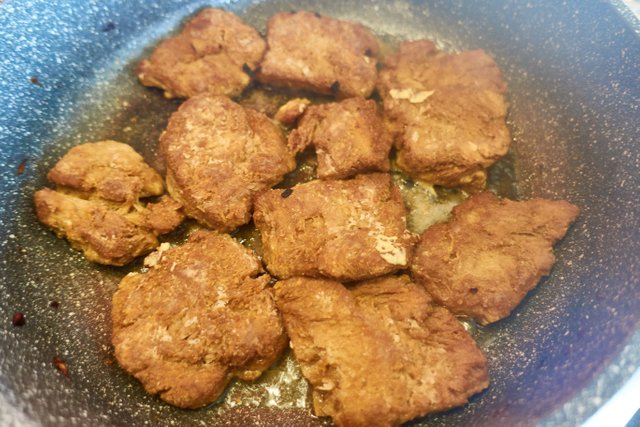 Now add the vegetables and the broth, season with salt, pepper and curry to taste and let simmer for about 10 minutes, if necessary, add a little broth.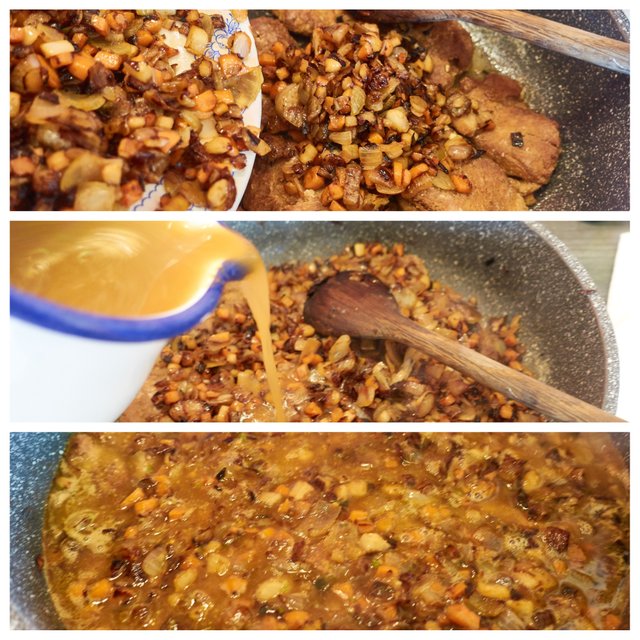 Stir 1 tablespoon of butter with a tablespoon of flour with a fork and tie the sauce with it.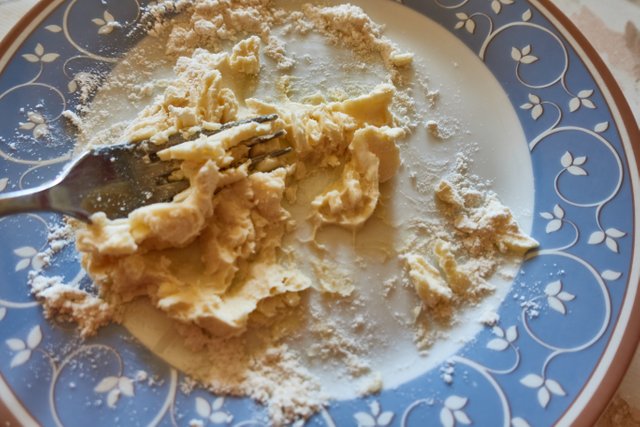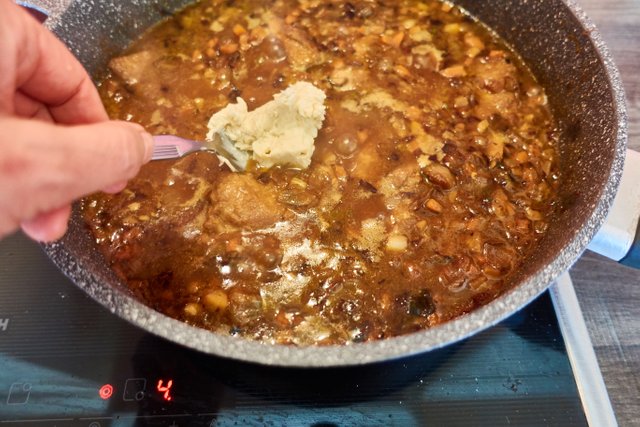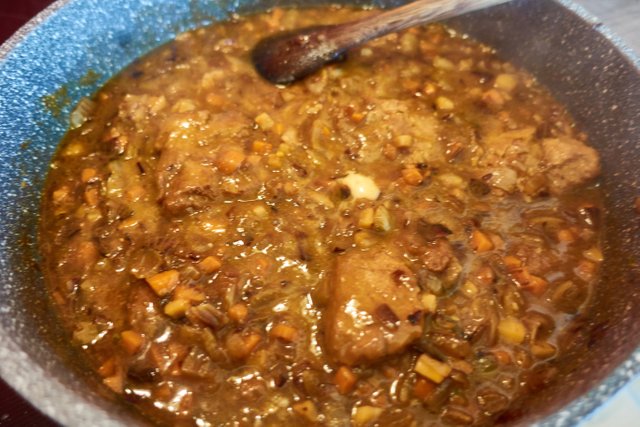 Ingredients for the dumplings
250 g of dried white bread or wholemeal bread cut into small cubes.
egg substitute for three eggs
60 g butter vegan
2 teaspoons salt
1 tsp pepper
grated some nutmeg
1 tablespoon of parsley leaves chopped
400 ml of milk vegetable, I use sweet lupine milk
2-3 tablespoons of flour
preparation
Melt the butter and mix with the breadcrumbs.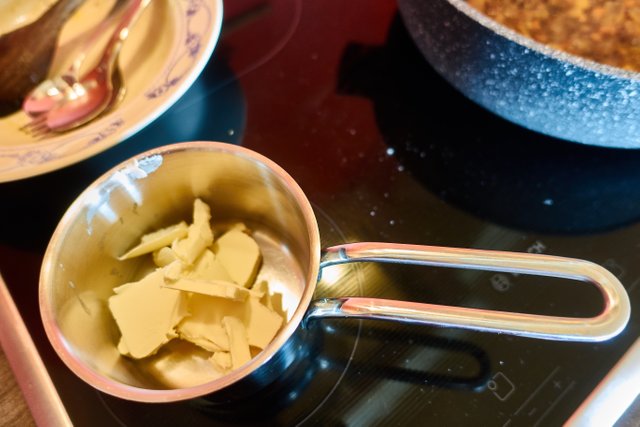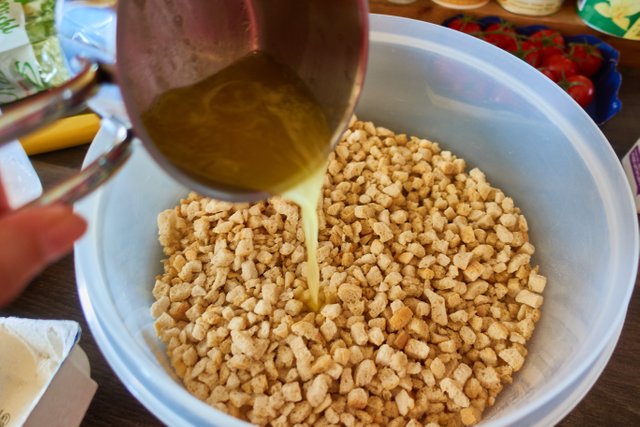 Stir 100 ml of milk, salt, nutmeg, pepper, parsley and the egg substitute and mix it with the breadcrumbs.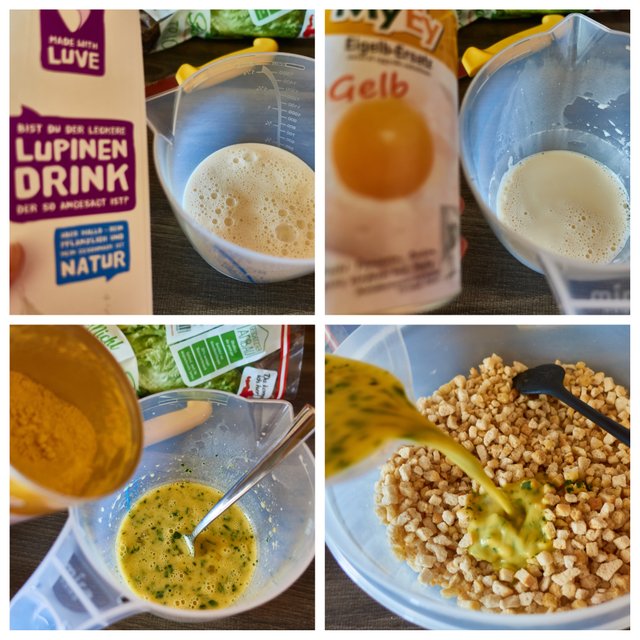 Bring the remaining milk to a boil and mix with the dumpling mass, let the dumpling mixture cool for about 10 minutes, then add the flour and stir well.
Now, with wet hands, make 7-8 dumplings, place them in boiling salted water and let them simmer gently for 10-12 minutes.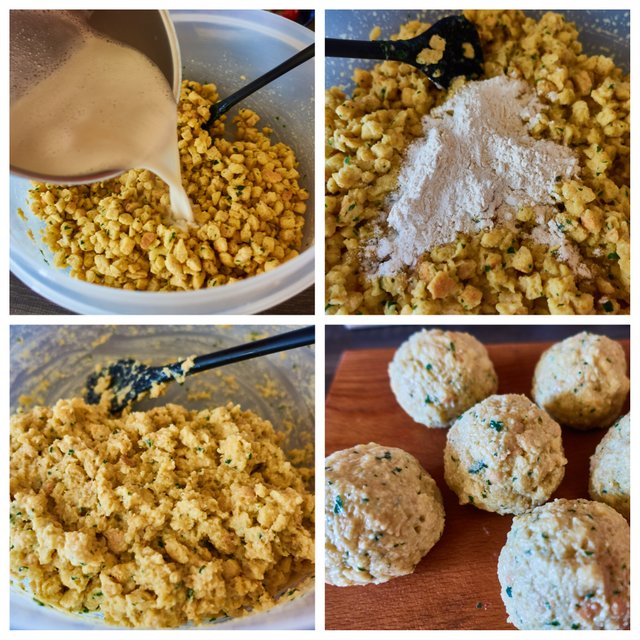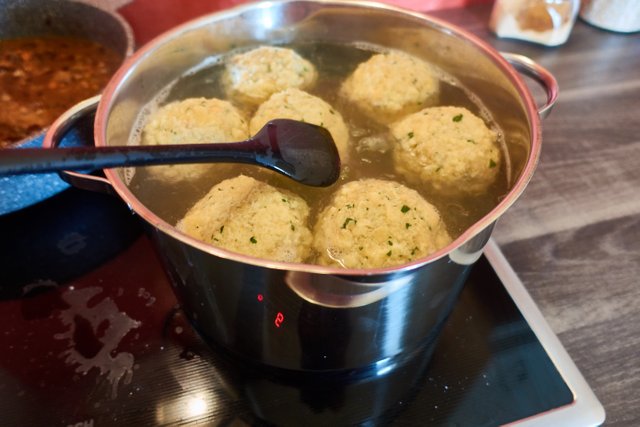 For the salad I mixed different lettuce, cucumber, tomatoes, cress and radishes. For the dressing I used oil, vinegar, salt, lion tooth honey, mustard, linseed oil and water.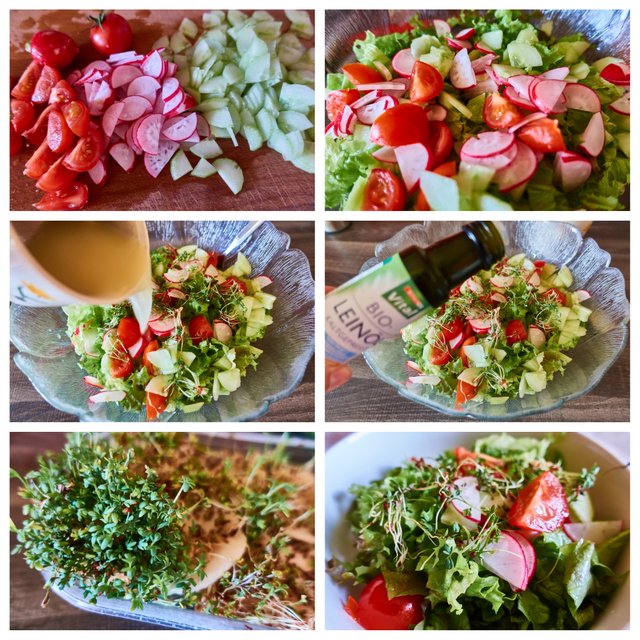 I wish you good appetite and good luck, if you would like to try this recipe once 😍