Wine chocolate cupcakes
Hello guys,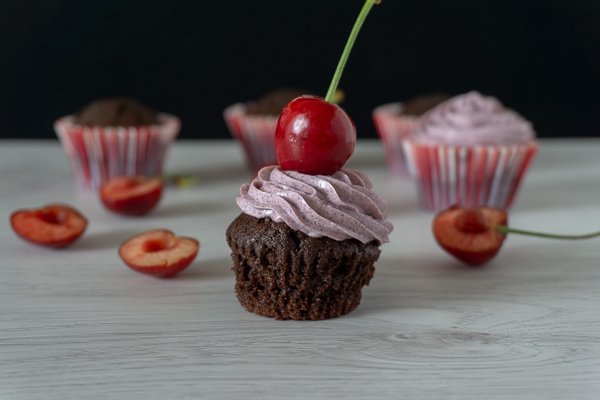 I know I've been MIA again but I think I'm starting to get a pretty good structure on how to work now.
Today I'm here to bring you these amazing wine chocolate cupcakes. Wine in cupcakes you ask? Well yes, why not.
And these are also my contribution to the beautiful @lenasveganliving fruitsandveggiesmonday party. If you don't know Lena then please check her out.
Back to the cupcakes. I used some flour made out of wine and it really gave the cupcake a deeper flavor with a more nuanced taste of chocolate. It does in fact not taste like wine but it's just more delicious.
---
Why wine chocolate cupcakes?
They will satisfy your sweet craving in an instant
For the non-alcohol drinker as well as for the one who loves a glass of wine
Gives the chocolate flavor a deeper tone
Great at a dinner party for those who love more adult flavors
---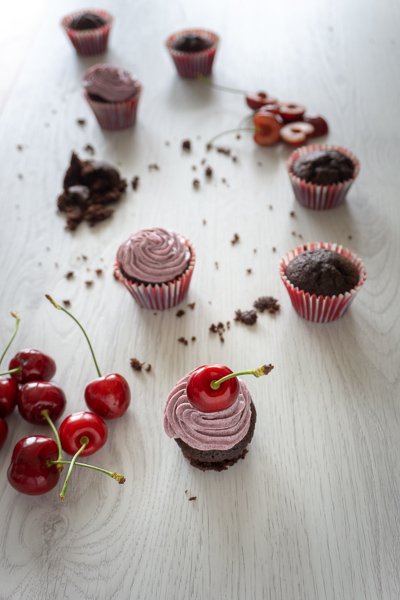 Are your ready for the recipe?
Portions: Around 35 mini or 9 large
Ingredients
3 tsp of Syrah wine flour Not sponsored
1 cup of coconut milk
170 grams of sugar
160 grams of flour
40 grams of cacao powder
0,5 tsp baking powder
0,70 tsp baking soda
0,25 tsp salt
1 /2 tsp Apple cider vinegar
0,5 cups (1,20 dl) of rapeseed oil
Method
Pre-heat the oven to 180 degrees Celsius
Mix all the dry ingredients
Whisk in all the wet ingredients with the dry and blend until well mixed
Pour in cupcakes forms
Bake for 20 min and let cool on a rack before you add frosting
Store in fridge for up to 5 days
Wine flour frosting
Ingredients:
300 grams of oatly creme cheese
2 tsp of wine flour
2 tsp of powdered sugar
Method
Mix all ingredients together
Put in a piping bag and pipe onto your cupcakes
Enjoy them late at night eating straight from the fridge or enjoy them with good company. Impress your colleagues with your incredible cooking skills!
---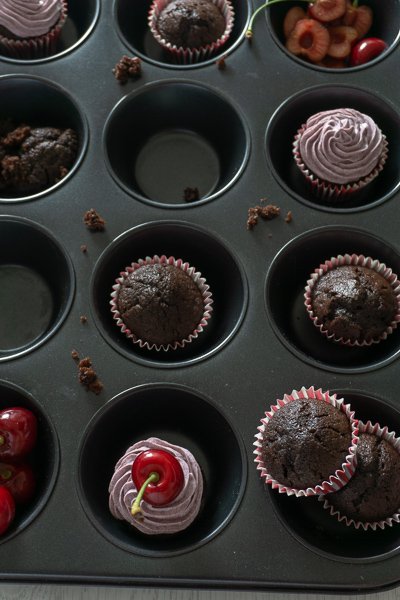 Thank you for taking your time to read my post! ❤️
---
Proud member of


---
Want more? Join me on
Facebook - Website - Instagram
---
My favorite recipes
---