I'M POPEYE THE SAILOR MAN...
Looking out my window it's a real gloomy and dreary Monday BUT with the promise of rain for our new veggie garden and its little seedlings, we're welcoming this cloudy weather!

HAVE YOU EVER SEEN THE RAIN...
We have just come out of a dry winter and have been enjoying some spring showers but are looking forward to some decent rain as we fitted two rainwater tanks last week to catch all the rainwater coming from the roof!


We will be using this to water the garden and top up the pool during the dry winter months next year. We are sometimes faced with water restrictions here in South Africa as we lack sufficient water supplies, one of the reasons being climate change; the other no forward planning!
A friend of ours is supplying his own domestic water with his rainwater tanks, as he fitted a pump and a good filtration system, so they hardly ever use municipal water, which is great as that supply is often disrupted with burst pipes; on one occasion our supply was disrupted due to protest actions by municipal workers!
Water is vital for life; also for growing our veggies and fruit, not so!
STRAWBERRY FIELDS FOREVER...
Our little Strawberry patch was battling a bit during winter but is picking up now so hopefully we'll have luscious Strawberries like these. I made a simple coulis and served it with Coconut Yogurt and fresh Strawberries for a light dessert.

HOME GROWN
I've been growing my own herbs in a small patch just outside the kitchen door; what a pleasure being able to step outside as and when I need some fresh herbs. One really does not need a big piece of land to do this; I know of people who grow veggies on tiny balconies in high rise buildings in the middle of our cities! It is so satisfying having your own supply plus nothing compares to the taste of freshly picked crops.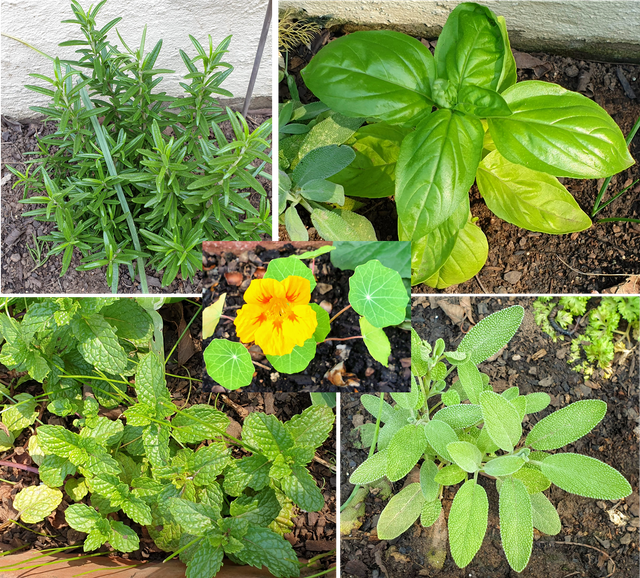 Hubby really went to town and first planted the seeds in these cell trays to nurture the seedlings until they were strong enough to be planted in the open; needless to say only the best organic seeds were sourced.


Planted out and not long thereafter the first Pea pods made their appearance.


Tiny little beans are also forming.

LOVE GROWS WHERE MY ROSEMARY GOES...
I had to remove my old Rosemary bush that's given me a constant supply, but it got old and weary! I now have a brand new little Rosemary that I hope is going to be as faithful and bountiful as the old one!
Rosemary is excellent with Potato Wedges.

LET US GO GREEN
A friend gave me a couple of beautiful frilly Lettuce seedlings a couple of years ago, and I've had a constant supply ever since then as I always let one or two plants go to seed. Lovely in salads and for garnishing.

CHAMOMILE TEA
Nothing like a cup of Chamomile tea to calm frayed nerves and to ensure a good night's sleep at bedtime.
We're growing Chamomile but need many more flowers to have a constant supply!

ONE POTATO, TWO POTATOES, THREE POTATOES, FOUR...
You must be thinking I'd forgotten all about the lonely potatoes in the first image, but I certainly have not!
I'll first show you just how ugly these poor critters look before they're planted and how hubby put our old swimming pool pump to good use.
Pump was cut in half, a couple of holes drilled in base and sunken into the ground, no moles can get to them now! We hope to have healthy looking potatoes like this specimen one of these days.

HASSELBACK OR FANTAIL POTATOES
1 kg potatoes (soft cookers or suitable for baking)
Mix together:
1 Tbs Onion powder
1 tsp Garlic powder
1/2 tsp Sea salt
1/4 tsp Black pepper
1/2 tsp dried Thyme
1/2 tsp dried Rosemary
1/4 tsp Paprika
1/4 tsp Turmeric
100 ml Olive Oil or melted Vegan Butter
Cut a slice off one end of potato so it can stand upright.
Make vertical slits in potato, but not all the way through; arrange in ovenproof dish.
Mix dry ingredients with oil or vegan Butter, pour over potatoes.
Bake for approx 1 hour at 180C, basting potatoes occasionally.
Press sides to open up the slits to form fans.
BON APPETIT & HAPPY GARDENING ALL OUR FRUITS & VEGGIES FANS


A sincere thank you to the creator of #fruitsandveggiesmonday, @lenasveganliving for initiating this tag, for the wonderful inspiration coming from her kitchen and for the kind feedback each week!
A massive shout-out to that wonderfully talented artist @barbara-orenya for our gorgeous wonkies awards!
Thank you one and all for giving us this opportunity!
Check out this week's POST, follow the rules 100% and show us your fruits and veggies this Monday.



Team South Africa banner designed by
@bearone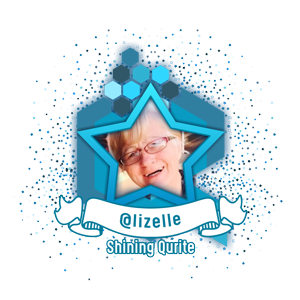 Original Content by @lizelle
Thank you for stopping by
Comments, upvotes & resteems all much appreciated :)
Copyright @lizelle - All Rights Reserved