Fruits and Veggies Monday - Seedy Date Parcels
It's Monday again and I'm feeling kind of pooped after a hectic weekend with guests and friends staying over!
Fun we had though; laughed till our tummies hurt at stuff that happened many moons ago; all at our own expense though!
At one point the conversation turned to queues.
Have you ever stood in a long queue and just as you get closer, a sign goes up saying Cards only, no cash; and all you have on you is cash or visa versa?
Have you ever found yourself, who is the most placid and calm person around, losing your cool and throwing all your toys out the cot; then later on wondering why yours truly refused to leave the queue and insisted on paying with cash at that specific till? I must add though, the queues at the other tills were equally long!
Or found yourself at a counter and you become invisible to the person doing the serving? Everyone around you is being served but somehow you're...INVISIBLE!
If looks could kill, that person behind the counter where I became invisible, would have dropped down dead!
Meek, mild and gentle me coldly, very coldly, asked her if I was invisible and stormed out the store empty handed threatening to never buy anything from their bakery ever again, to my own detriment, or perhaps a good thing?
Remembering the reaction from those around me as well as my reaction, and hearing of our friends' QUEUE dilemmas was the subject of much laughter.
Have you ever noticed just how contagious laughter is?
Laugh a little more and make the world around you a happier place.
Laughter certainly is the best medicine; it strengthens the immune system, boosts mood, relieves pain and of course stress!
Here are a couple of ways we can bring more laughter into our lives, quoted from Deepak Chopra:
• Make humor a priority by reading a funny book, watching a comedy, or listening to your favorite comedian.
• Share laughter with friends. Spend more time with people who have fun.
• Practice laughter yoga, which Dr. Sethi practices and teaches on occasion.
• Remember that life is funny. The ability to laugh at yourself makes you attractive to others and can help relieve your own stress. Focus on finding the laughable moments in your day, and then tell a friend your funny story as a way to increase the power of laughter by sharing.
• Know what isn't funny. Laughing at the expense of others isn't funny. Be discerning about your humor by laughing with—not at—people.
Your ability to laugh can be cultivated with practice so start by prioritizing fun. Find occasion to be silly. Remember laughter, like smiling, is never depleted when you share it.

To brighten up your Monday, I'm bringing you yummy crunchy Seedy Date Phyllo Parcels - Dates, Mixed Seeds, Coconut & Macadamia Nut Butter filling en-wrapped in a crispy Phyllo pastry parcel.
I told you about the health benefits of dates a while back when I made Raw Chocolate Brownies with Berries but the two most important benefits to me personally is that it's an antioxidant and promotes brain and bone health.
Most of the seeds I used are high in anti-oxidants, Omega 3 & 6 with Flax Seeds in particular being an excellent anti-inflammatory as well as preventing certain cancers and heart disease.
Back to cooking!
Simple pantry staples required:
RECIPE
2 cups Dates
3/4 cup Mixed Seeds - Sunflower, Sesame, Flax & Pumpkin seeds
1/2 cup Coconut flakes
3 tbsp Macadamia Nut Butter
Phyllo Pastry sheets
Pulse filling ingredients in food processor.

Cut pastry into squares.
Brush with oil and place another layer on top.
Place filling in centre, bring sides up and pinch to close the parcel.

Sprinkle a little seeds on top and a tiny dusting of confectioners sugar.


Bake at 180C for approx 25 min or till a nice golden colour.

BON APPETIT

Mind the crunch, it can get messy!
One last look at my Seedy Date Parcels, especially for the #foodfightfriday crew; guys I have not forgotten you, my Fridays have just become crazy again, dying to be back in the #fff ring again very soon;)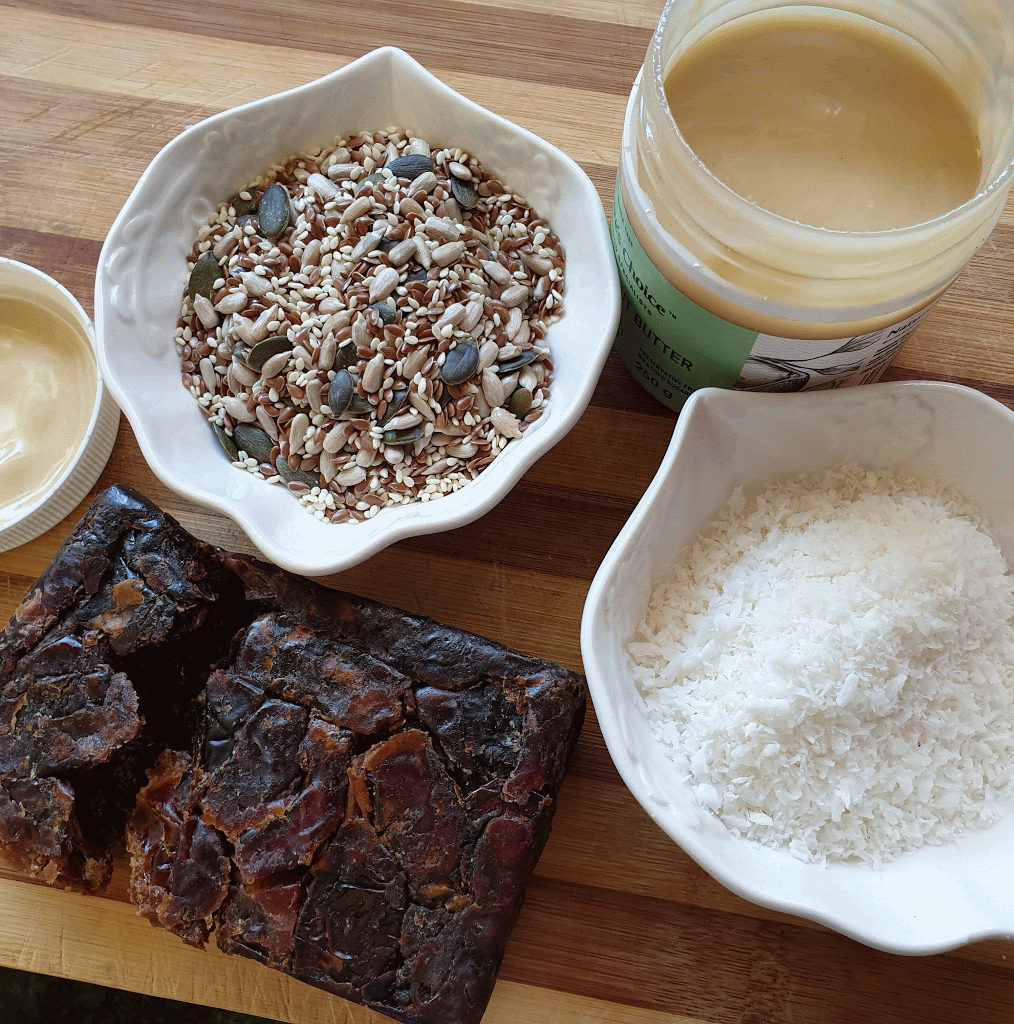 A sincere thank you to the creator of #fruitsandveggiesmonday, @lenasveganliving for this tag and for the encouragement as well as inspiration with the wonderful food coming from her kitchen!
A big shout-out to that wonderfully talented artist @barbara-orenya for our gorgeous awards as well!
@plantstoplanks is (not) missing in action, but wishing her well with her new endeavours; nice to see her popping in now and then!
Check out this week's POST, follow the rules 100% and show us your fruits and veggies this Monday.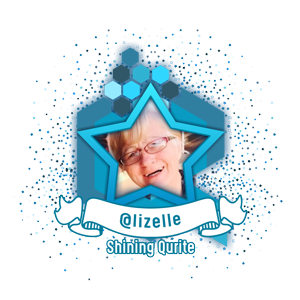 Original Content by @lizelle
Thank you for stopping by
Comments, upvotes & resteems all much appreciated :)
Copyright @lizelle - All Rights Reserved


Team South Africa banner designed by
@bearone