A Bit Healthier Apple Peanut Cinnamon Cake 🍏🥜
Happy Monday, my friends!
It was fun to be a guest judge for Fruits and Veggies Monday last week, but I'm so excited to share something with you again this week! I have to admit, I'm not the type of person to often say that I'm proud of something I've done (well, I'm also a Finn), but this cake, I'm proud of my creation. I literally made it from the scratch, I made the oat flour from rolled oats, and the applesauce, peanut butter and oat milk were all homemade. So, let's get to the recipe!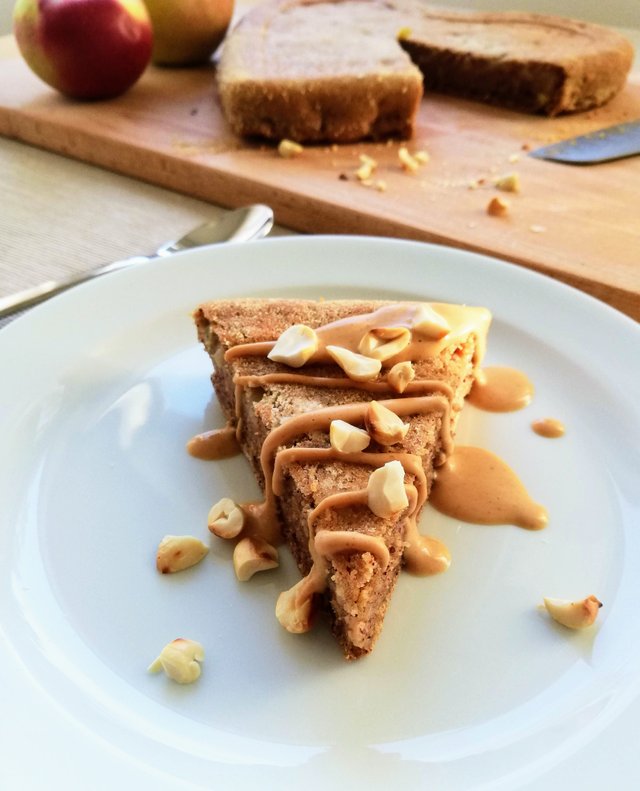 Apple Peanut Cinnamon Cake
(I was told that this isn't sweet enough to be called a cake, but I love it as a cake, so cake it is!)
Ingredients:
½ cups (1,25 dl) oat flour
1 cup (2,5 dl) all-purpose flour
2 tsp baking powder
2 tsp cinnamon
½ tsp salt
1 tsp vanilla sugar (optional)
½ cup (1,25 dl) applesauce
¼ cup (0,6 dl) peanut butter
¾ cup (1,8 dl) plant milk (I used oat milk)
¼ cup (0,6 dl) melted coconut oil
2 tbsp maple syrup
1 medium size apple
Method: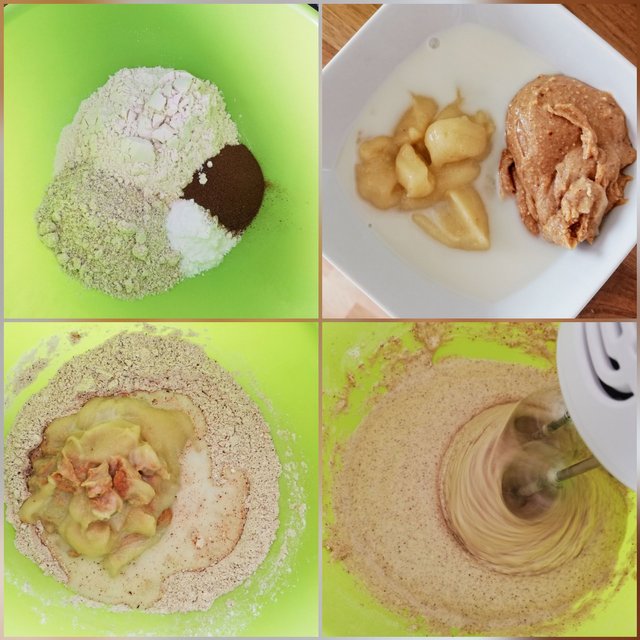 • Preheat your oven to 175 °C (= 350 °F). Measure all the dry ingredients into a large bowl and mix. Measure all the wet ingredients into a separate bowl and mix together with the dry ingredients. I advice using a mixer, since the peanut butter is quite thick.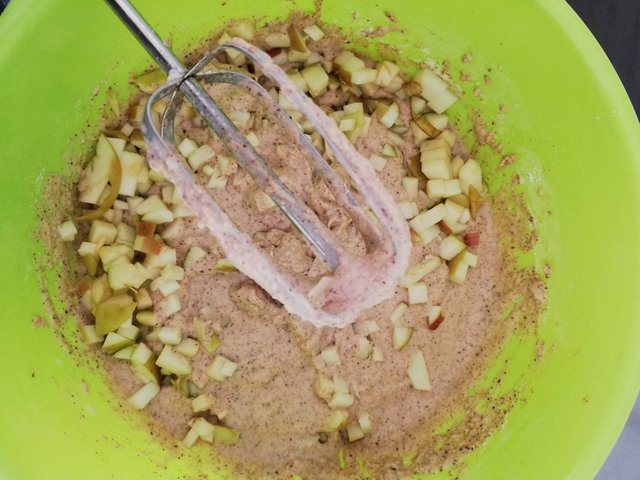 • Chop the apple into small pieces and mix the pieces into the batter with a spatula.
• Butter a cake tin (you can also use breadcrumbs after you've buttered the tin to make sure nothing will stick).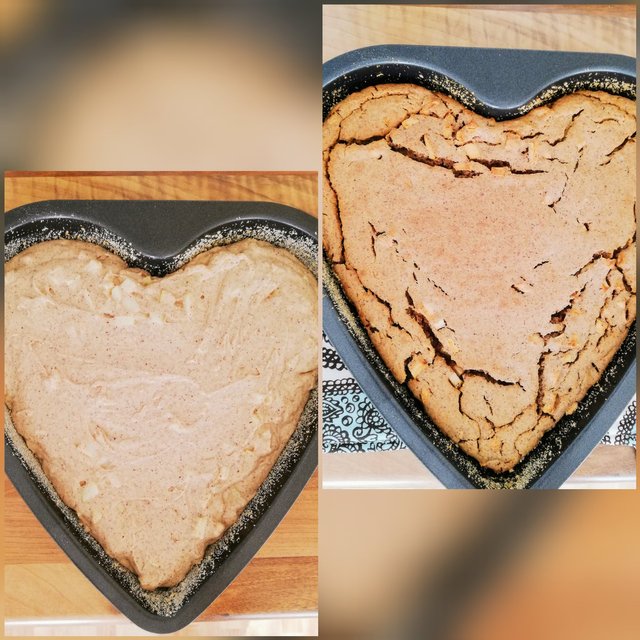 • Pour the batter into the tin and bake for approx. 1 hour. While you're waiting for the cake to bake, it's time for the best part, to lick the whisks and all the remaining batter from the bowl. Then off to doing the dishes, yay!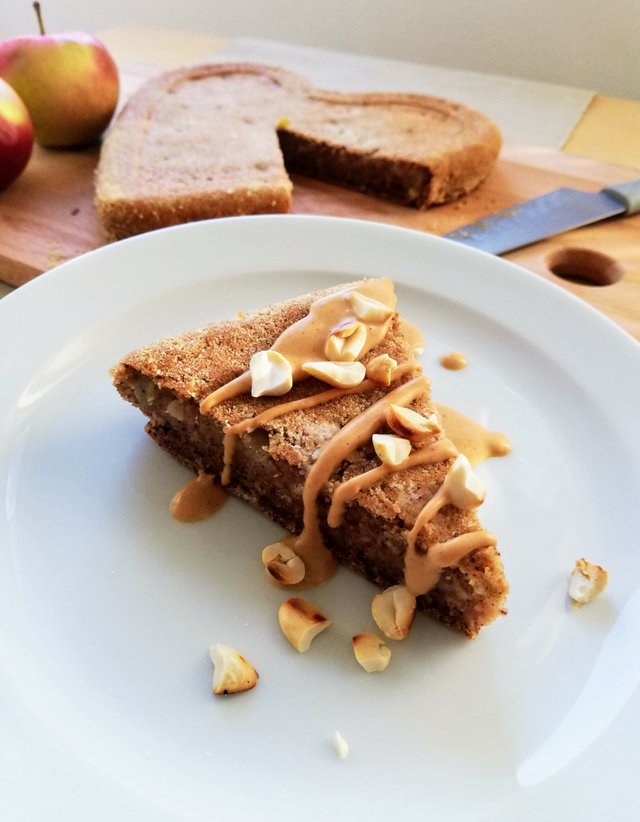 • Decorate with some peanut butter and roasted peanuts if you want something extra! Serving a slice with applesauce or ice cream have also been tested to work out really well!
Enjoy!
Remember to check all the other wonderful Fruits and Veggies creations of the week from the original contest post by the lovely host @lenasveganliving!
Have a delicious Fruits and Veggies Monday, my friends! 😋
---
-Jasmin ❤