Hey Sunshines,
It's that time of the week for the #fruitsandveggiesmonday with a big Thank You to the lovely ladies that do this every week, started by @lenasveganliving, and hosted by @plantstoplanks.
Starting the day off right with something that can last you all the way to lunch can be hard at times and that doesn't take that long to make, I'm finding a nice hearty bowl of Porridge with seasonal fruit and nuts does the trick for myself and adds a great range of colours to your morning.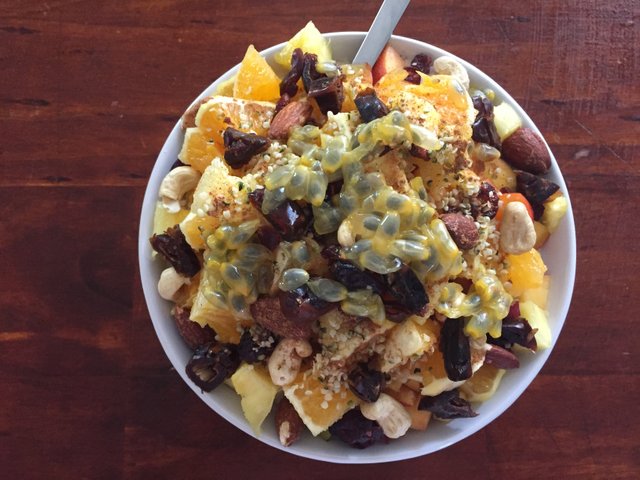 Porridge with Dates, Cashews, Oranges, Smoked Almonds, Pineapple, Hemp seeds, Honey, Nectarine, Golden Passion fruit.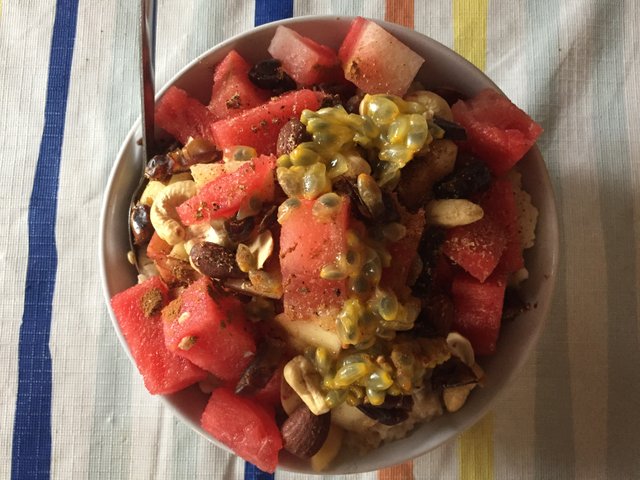 Porridge with Dates, Watermelon, Nectarine, Cashews, Smoked Almonds, Cinnamon, Nutmeg, Golden Passion fruit, Honey.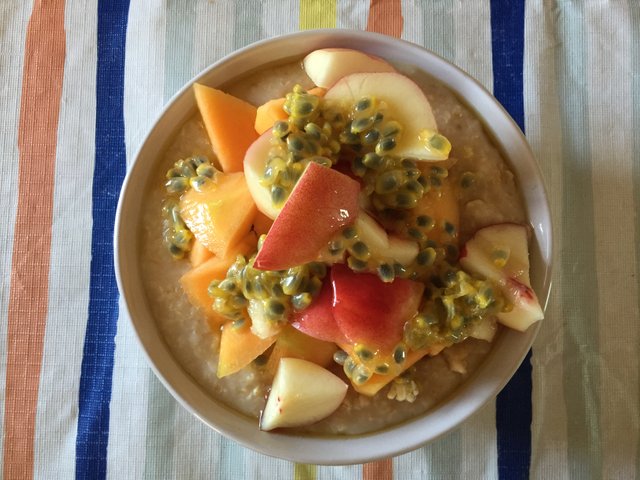 Porridge with Rock melon, Nectarine, Honey, Golden Passion fruit.

You can add on top what ever fruit you like, sometimes I add Banana, Apple, Peach, Homemade muesli.
I like to rotate what I eat so I can get different nutrient's and like to eat what is fresh and in season.
What's your favourite topping on your breakfast
---
Thank you for stopping by really appreciate it, have a fabulous Day/Evening!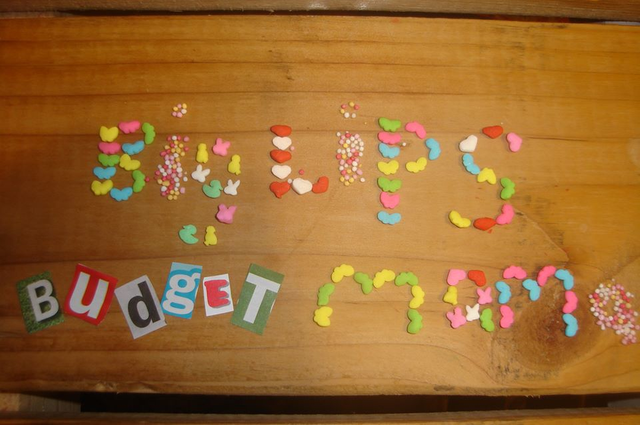 ---
Steemit if full of great community's here are some you may like to check out: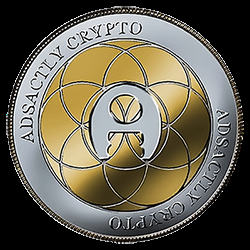 The @adsactly society is fabulous - Don't take my word for it check them out on discord if your interested in the crypto sphere, society.
---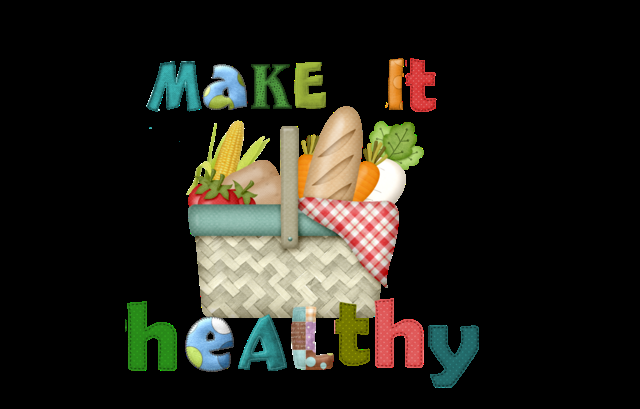 #makeithealthy project is being held by the fabulous @woman-onthe-wing so you don't need to go healthy by yourself.
---

Thank you @teamnz for the personalized banner
---

New to Steemit or a bit lost what to do,Steem Savvy (Full disclosure that is a Refferal link to Steemsavvy you can check them out on their main page if you don't want to use a Referral link. ) is a great place to start with beginners guides, guiding you on your new journey into the world of blockchain social media.