I Just Wanted Him to Be Happy -- My Response to the Pop-Up WeWrite Contest with Sandwich Prompt
The Prompt: The Sandwich by @owasco
"Ugh! The bread is soaking wet! Bread is not supposed to be soaking wet!" he snarled at me as he spit a soggy mouthful of half-chewed peanut butter sandwich into a tissue. I stood at attention next to his bed. He handed the sodden and heavy tissue to me.
He was now vegan, grain free, nightshade free, lectin free, phytic acid free, and deaf to my feeble protestations. He was not free, however, from his acutely tuned palate, which was maddeningly different from mine.
He had requested a peanut butter sandwich. I knew meeting all his new diet criteria would be a bitch, but I rose to the challenge. I had to.
I chose a very small ten dollar loaf of 'bread' and bought it. I bought some raw peanuts. I shelled the peanuts. I soaked, sprouted, and dehydrated the peanuts. After very lightly roasting them, I ground those peanuts into peanut butter. I then very carefully smeared the freshly ground peanut butter onto the somewhat normal looking bread. I made sure to get the peanut butter to the edges just like I had learned in home economics class long, long ago.
I knew how to make a proper tea sandwich.
I now spent my life trying to make this man happy. I signed up for that didn't I? Wasn't that my reason for being? To make this man happy?
Well, he was not happy with that sandwich.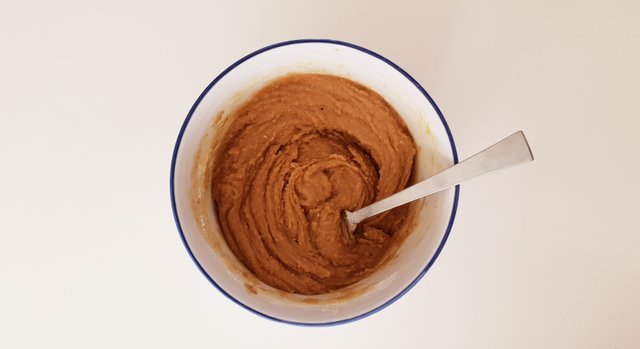 Source
I just wanted him to be happy …
And he was not happy with that sandwich.
From bed he raged at me, as he often did … but now, energy was too precious to waste like that.
For months he had ignored his doctor's warnings, even as he had ignored my feeble protestations about his diet.
I had done everything I could to try to make it work for him, consulting several nutritionists and specialists and learning all I could.
As he abused me with his language and failing voice, the thoughts lined themselves up in my mind …
There is a hierarchy to practical nutrition, particularly when someone is half-starved.
Sugars digested the fastest, followed by more complex carbohydrates and starches, proteins, and fats.
Fruits and vegetables were all some mix of sugars, cellulose, starches, insoluble and insoluble fibers, and minerals – the nutrition there depended on how quickly the sugars and vitamins and minerals were accessible to the body.
And speaking of minerals … they were a delicate balancing act. One had to be careful with sodium always, but most especially when extreme physical weakness owing to malnutrition occurred.
Portion size was also very important. Per his nutritionist: "If it takes more energy from the body initially to access the calories than the amount of calories immediately received, that is no good."
All this had come into my mind before he had finished his favorite selection of curse words.
At last he finished, and I timidly asked a question.
"Would you like a spoonful of the peanut butter?"
"Why not? It's better than starving, which is what I'm beginning to think you want me to do, you –!"
I went back into the kitchen and let him spend his energy alone.
I had made a very large bowl of freshly ground peanut butter, as it is something we both could eat. Since now he was not going to have the "bread," I touched the peanut butter up … I took down the Himalayan pink salt we had imported directly from Nepal, and ground it up very finely. I mixed enough into the peanut butter so that it had a lovely rose sheen.
I also added some Tasmanian pepperberry, imported from Tasmania – a source of peppery heat that did not violate the terms of his diet, and was reminiscent of Thai basil. Thai food celebrated the peanut in savory preparations, so I knew the combination would work.
No sugars. Salt in abundance. Protein, fat, and a little starch from the peanuts – in that order. I heaped up a tablespoon of peanut butter and took it to him. His bony hand snatched it from me, and he tasted it … and his eyes lit up.
"About time you did something right!" he said. "What is in this?"
"Freshly ground peanut butter, per your instructions, with the Himalayan pink salt from Nepal and the pepperberry from Tasmania."
"Just those three things?"
"Yes."
"Finally – after a year, you get something right!"
He had lived a year on the diet he wanted. I had done quite a bit right. Never more so than this day.
"More!"
I brought him a small bowl of the peanut butter.
"Why so little?"
"You haven't eaten much for weeks. I don't want you to get sick."
He cursed at me, but addressed himself to the bowl. His energy was coming back, and the more he ate, the more he wanted. I noticed his protein-starved muscles, and thus his entire body, waking up and preparing for action with just the little bit he had eaten.
He sat up a little more, and looked through the kitchen door … the full bowl of peanut butter was on the table.
The doorbell rang; it was the in-home support worker. I went to the door and greeted him. He was glad to know of my success in cooking … as we talked and I described how I had finally achieved, I heard the footsteps lurching behind me, from carpet to linoleum, and the creak of the kitchen door.
By the time we got to the kitchen, my husband had gorged himself on the entire bowl of peanut butter. His oily face shined with a look of triumphant happiness.
We called 9-11, but it was too late. He died of a stroke that afternoon.
I just wanted him to be happy, and he was, before the end.
I have been happy, since.
Photo by Tania Melnyczuk on Unsplash