===
Peter wakes up to the sound of pounding at his door. Looking over at the alarm clock, he sees that he overslept after hitting the snooze button a couple of times. He gets up out of bed, puts on a robe, and heads to the door. "Hold on a sec."
He stubs his toe on the corner as he was rounding it. "Fuck," he says as the pain starts to creep up his foot. "Hold on a damn minute," he shouts at the person still banging on the door.
He opens the door. It is Charlie. "What do you want on my day off?"
"He made a move on the old maid."
Peter's face sunk in. This meant the boss was tieing up loose ends. Anyone of them could be next. He let Charlie in and shut the door behind him.
Charlie was nervous as hell. He bites his upper lip. Then realizing that he was doing that, he put his fingers in his mouth, making the matter worse.
===
Freewrite brought to you by @mariannewest
If you would like to find out what freewriting is all about, go here.
---
---
# Badges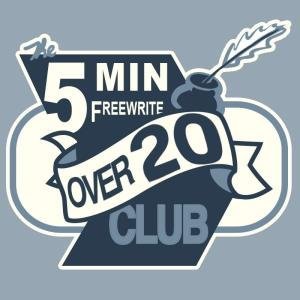 If you are enjoying my work -
---
---
Tools:
---
---
Ongoing Contests
---
---
My Completed Freewriting prompts:
---
---
---
---
---
---
===
How can you make this table or create something even better?