Yaaas, Day 3! Free Write Challenge: Prompt is Milk [This is still hard, totally off-topic]
Hi guys!
Today's prompt is MILK. LOL. Yet another inappropriate childhood rhyme comes to mind first thing. Second thing is this vegan T-Shirt that said Not Your Mom, Not Your Milk with a picture of a cow. Third is that almond milk (and any other nut milk) is a fraud. Just because its white-ish liquid does not make it milk. And there's hardly any nuts in the entire carton.
That's it for milk. Unless it's in my coffee, I don't really like it all that much. Even cookies are better without it.
Aaaand I forgot to set the timer again.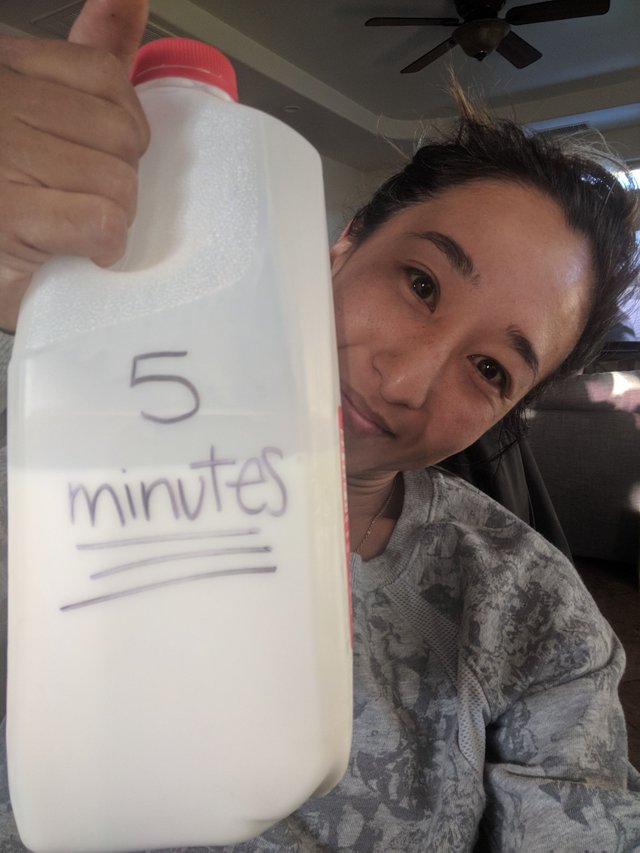 Creative writing has never been my jam. In fact, I really really hated having to write short stories for a grade in high school. The remarks I always received were somewhere along the lines of "not enough description" or "try to make the reader feel like they're there", but no matter how many colorful words I'd throw into a sentence, it never came out natural and flow-y. I'd like to give you an example but I'd have to be able to write all natural and flow-y, first.
I'm terrible with descriptions and it seems like only my close friends and family can decipher what I'm trying to tell them. Especially if it involves directions. I have a terrible time remembering street names (or any names, really) so my best bet is using landmarks. My best friend needed a reminder of how to get to my grandmother's house and it went something like this:
Take the exit where KFC used to be. Make a right at where we'd normally take a left to get to the mall. Remember where we used to have to run around the building, and we ate the flowers? So go past there, and then make a left that comes back around like a boomerang. Watch the traffic coming, but you actually have the right of way so don't stop. The house is on the left across from the neighborhood where Tuna lives.
They give me directions the same way now. I don't know how to take the 95 to 128 and bang a U at the old rotary but if you tell me to go around the lake where Thanksgiving blunts are smoked and then down past where Melissa had a seizure in the car from eating apples I know exactly where you're talking about.
Hm. Just realized that unless you are from Massachusetts, that entire last paragraph is gibberish. Its OK though, because my 5 minutes are up! I assume anyways, because I still didn't set the timer even when I realized I forgot.
A big thank you to @freewritehouse @snook @kimberlylane @nikv for all of your encouragement to keep writing! I just wish the prompts were more specific like "Tell me about the time you got jumped on the J train" or "What was your first job" LMAO.
Happy Wednesday!
Christie

#SoCalSteemit is building and supporting the Steemit community of Southern California. If you are from SoCal and are into creating quality content here on Steemit, we'd love for you to follow us @SoCalSteemit and join our group on Discord