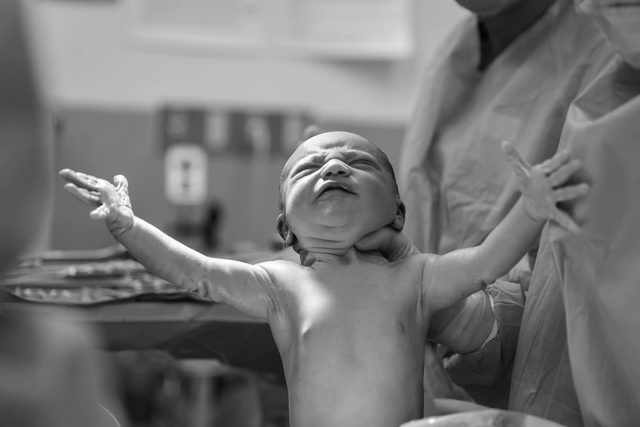 Just this morning, after a five hundred calorie burned speed walk on the college treadmill (one of three) I decided to drive straight to the poor-man's clinic to see about getting my blood drawn. I'd seen an older woman, silver hair in the crosswalk below and thought about how many of us begin as blonde and end as silver, like badges bestowed, golden for innocence and silver for wisdom and the brown and mousy like me in some middle wandering.
I had a standing order as my prescription had run out of refills and my care providers, (I'm not sure if any are real doctors?) have changed three times over the course of a single year and the new one didn't feel comfortable okaying the 5000 i.u's of vitamin D capsules I have been taking.
"Could you please see if they will be checking my B level's as well?" I'd asked the Navaho-looking office assistant.
After punching around on her computer, she said, "No, but I'll send in a request and a nurse will get back to you after checking your file."
I took the slow elevator back down.
On my way up, in the very slugglish, three-story-only pulley there were two fat, younger women, one with Koolaided bleach hair, now raspberry and greasy in the same kind of grease-printed black and cheetah way her Jenkins stretched across her hips. Her sister, or look-alike-friend was carrying her newborn and it seemed he was smiling in his sleep, little lips like an old man, his hair barely there, a comb-over black. She was ahead of me in line and told the Navaho woman that she was here to get his shots done with a hugely proud air at doing what is deemed right, and I cringed, it was all I could do to not grab her arm and ask her to please not do it, at least wait until he is six and school-aged, his brain blood barrier fully formed. I thought too of his little penis no doubt already foreskin free and the snipping's and stabbings of these little babes. And, of how effectively so many are socialized and why is it I always question? I could never be a doctor or nurse, recommending and carrying out these kinds of mainstream compliance I cannot stomach, for what if, what if there is a direct correlation between these leaded needles in all of the preserving power that make the feeble minded, angry, these only one X chromosome males to defect boys who I end up working with in the Special Education rooms, bed and class and governmental guided? And, just who am I in this same room begging for a stick and poke, for something, anything to make my bones less brittle?
Photo Credit: Unsplash: Alex Hockett