Another fun freewrite from @mariannewest. If you would like to get involved give her a follow or check out the #freewrite tag. Her latest post and prompt can be found here! 304 days running. That's Impressive!
I wonder what will happen on Day 365?
I realize for some it may be a bit early for Halloween...but not for me!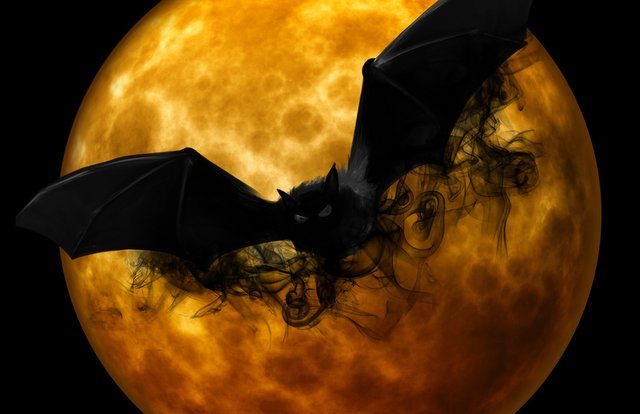 Source - CC0
See You On The Other Side
---
He stood on the doorstep staring at her in earnest.
"What is it you really want?"
"I'd like to see you on the other side."
"Well, you know that can't happen. I can't invite you in."
He was dark and handsome and she was to be his next meal but he couldn't. Not if she didn't ask. It was the rules and he hated them.
"Just for one small bite...."
"No, my husband would kill me!"
"Maybe then, I could help out with that?"
"No! Ummm, Count.....I really need you to go back from wherever it is you said you came from........I'll call the police."
"Fine."
With a flourish of his cape and a flash of dark magic dozens of bats flew into the night sky and he was gone.
Lucy wouldn't believe. Couldn't.
---
How time flies. I really must be a slow writer......or I need to bend the rules some. I had fun with this prompt and the vampire bit was literally the first thing I thought of when I read it. Thanks again @mariannewest!
---
Thanks again for your time and attention!
@jackofcrows
---

---

---