5-Minute Freewrite Prompt: Round is a shape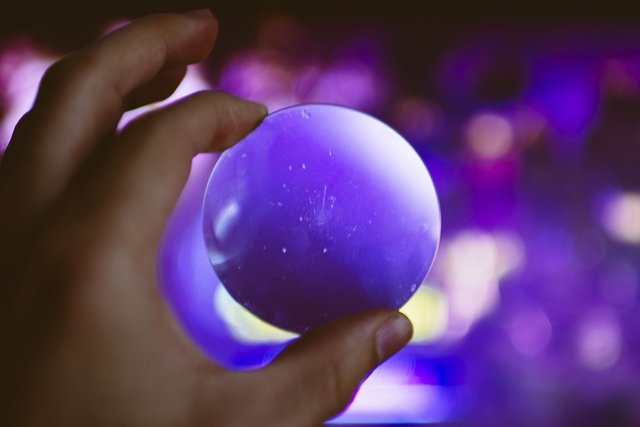 I slid down the hill and dove into a bush. This would give me some cover. The forest loomed ahead but I didn't feel safe without proper intel.
"Marcus, where are you?", I whispered
Enemy troops to the left, 2 decagon squads.
I couldn't locate my partner. He was indeed the master of invisible magic.
"I don't think my sorcery is good enough to fool 2 decagon squads with green lieutenants."
"Just get to those trees outlining the forest, I'll take care of the greenies.", he replied
I fumbled around for my augmenter, a pendant shaped to my affinity. The feel of the shape helped me focus my magic.
Blue as the sea, fool those around me. Eyes, turn them dark and fail to hit its mark. Slowly the mist I summoned covered the space between me and the forest.
Go! now!
I sprinted forward, hand still on the pendant. Hues of blue circled me, round and round it went. Invisibility wasn't my main strength but I could hide well enough with the planar distortions I created. Behind me were screams of terror as Marcus summoned tormenters to confuse the lieutenants.
"Mist will dissipate in 30 seconds", I called out breathlessly
I'm on it.
Suddenly a warm indigo hue was added to my circle. I could feel his strength boosting my magic.
50 meters to the trees. 20... 10... 5...
I gave one last burst of energy and fell behind a tree. It would take some time for me to recover mana.
"Thank you, Marcus. Now would you show your bloody self?"
"I'm over here.", he replied. The sound came directly in front of me. Looking up, I saw his weird round face.
"You circle mages should stop acting mysteriously.", I complained. "You can't even count the edges of a circle, how do you ever draw magic from that shape?"
"If you think of it as flawlessly round, you won't be able to draw its power. But a circle is a shape with infinite sides.", he paused to let the thought sink in but I was too tired to think or argue.
"Okay, I give up. Round is your shape."
---
Thank you for reading the freewrite. @mariannewest gives a daily prompt and we step up to the challenge.
Today I took extra inspiration from Catherine Asaro's novel "Charmed Sphere". It's worth your read if you are into magical realms.
Join in the fun!
Rules for the 5-Minute Freewrite
• Set your timer for 5 minutes.
• Start writing
• Use the hashtag #freewrite
• Publish your piece or post as a reply to the respective prompt post @Mariannewest.
• If you decide to publish it, drop the link at the prompt post here.
Read other 5-Minute freewrite and tell us what you think!
Photo credits to Pixabay
Follow @isaganispeaks for more poetry, freewrite, medical history and, health blogs.
---
Tired of drifting at sea? The Isle of Write Welcomes thee.