5-Minute Freewrite Prompt: Elephant
"A group of elephants is called a parade."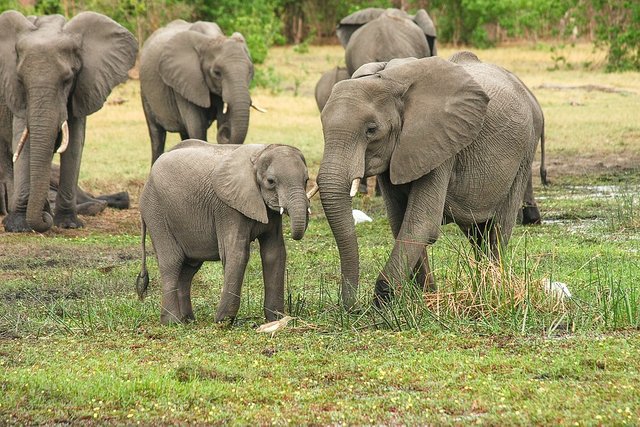 The elephant stared at its young one as it frolicked around in the mud. It was a hot day and the entire herd settled under the shade of trees.
"Mom, I wanna go play in the river"
"Not now Gina. The Lions had the river reserved for a retreat.", Mama elephant replied.
"But that river was supposed to be for the public. How come the ruling class of the desert gets to have exclusive rights?" Gina sounded a bit frustrated.
"Shush child", Mama elephant quipped. "We don't say anything against the Lions. In fact, we don't complain about trivial things."
Gina lowered her trunk as a sign of giving up. "Okay, mom."
Mama elephant sweetly patted Gina's head with her trunk. "We can go to the river tomorrow."
Gina's eyes sparkled. "Really?", excitement evident in her voice.
"Yes child, we learn to wait, be courteous and keep the desert at peace. That is the purpose of our lives in this world."
"Woohhooo!", Gina gave out a trumpet of joy and went back to frolicking around in the mud.
Across the grass, the meerkat chieftain was leading his pups. They all overheard the conversation. Turning to his group, the chieftain said, "See the majestic Elephants? That is the reason why we call them the gods of peace." Then he turned to face the herd and gave a solemn bow. All the meerkat babies followed suit.
---
Thank you for reading the freewrite. @mariannewest gives a daily prompt and we step up to the challenge.
Join in the fun!
Rules for the 5-Minute Freewrite
• Set your timer for 5 minutes.
• Start writing
• Use the hashtag #freewrite
• Publish your piece or post as a reply to the respective prompt post @Mariannewest.
• If you decide to publish it, drop the link at the prompt post here.
Read other 5-Minute freewrite and tell us what you think!
Photo credits to Pixabay.
Follow @isaganispeaks for more poetry, freewrite, and short stories.
---
Tired of drifting at sea? The Isle of Write welcomes thee.