March Madness
WHAT??? You might ask yourself. What is going on with the Freewrite House?
Yes, the November Madness had a baby and it is called
March Madness
@Kaelci had such a good time in November that she is ready to go and get another book out into the world! som if you need to blame someone for crazy ideas - blame her. But you know, we are always ready and willing to jump on board if it sounds outlandish enough LOL
Oh, you still don't know what March Madness is?
We are going to write a novel in one month - well the first draft anyway.
How?
We are going to follow the model of November Madness and NaNoWriMo.
You get a prompt every day - it will be the same as the Daily 5-Minute Freewrite prompt.
You write - but longer than 5 minutes. The daily goal is 1613 words.
You document your word count.
This time, we don't have the help of NaNoWriMo - so, if you tell us that you are going to be part of the Mad Crew, we are going to have a spreadsheet and you enter your count. We figure out a verification method during the month.
Prizes
@kaelci offered up 20 SBI
The Freewrite House is going to match
40 SBI
There will also be random drawings for participation.
March Madness Fans
We didn't forget about you!!! @kaelci is planning to reward her fans with random gifts of SBI. So will the Freewrite House.
Please tell us below if you want to become a fan - then, when you comment on an MM use the #MMfan so we can find you.
Are you IN?
Let us know if you want to write with us!!
So far, we have these possible Mad Writers
@kaelci
@ireenchew
@mariannewest
@kaerpediem
Are you interested?
I am taging those of you who were before and might like to give it another go
@linnyplant
@carolkean
@nonsowrites
@byn
@felt.buzz
@aislingcronin
@improv
@stinawog
@bennettitalia
@botefarm
@ntowl

Make sure to Join the 5-Minute Freewrite Daily Prompt found @mariannewest.
Look for this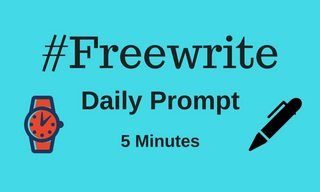 Also, check out this post: Future of the Freewrite House 1

Check out These Contests and Events at the Freewrite House @freewritehouse
The Freewritehouse Literary Talent Award - English & Spanish
Freewrite House Author Reading Contest
WE-Write

Recommend Your Favorite Freewrite & Freewrite Poetry

Adopt Me!

Beta Readers Group -ongoing - sing up anytime

March Madness - Write a Novel in a Month
Steemzuela Ventest - Fables of Venezuela - English & Spanish
Join us on Twitter: https://twitter.com/FreewriteHouse