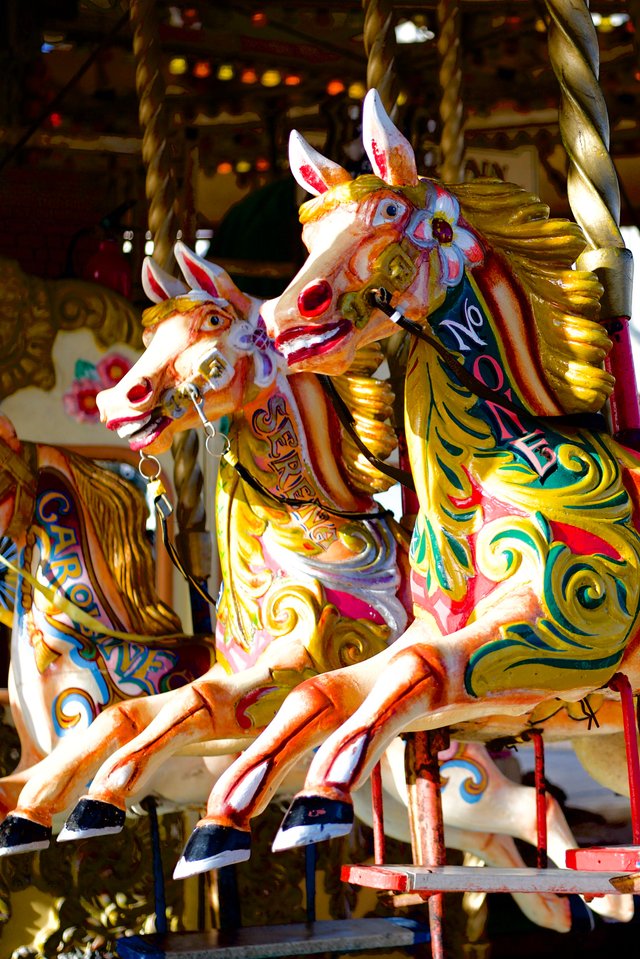 Source
The thing about living by rote ... about phoning it all in, day after day, doing the same thing, is that living by rote allows one to go around and around one's comfort zone, day after day.
Circla woke up one day and realized what she was doing. It was a comfortable existence; she liked her work, and her social activities, and her friends... it was a nice merry-go-around with pleasant lights and sounds and music, all to her liking and those around her.
But the emergence of that first gray hair alerted Circla to that disturbing reality that life refused to obey rote. Time was marching forward, without Circla and her friends. They were still watching the same shows, reading the same books, going to the same clubs, but while they were living by rote, life was passing them by.
The key to the matter was in that living by rote avoided the unpleasantness of change, of having to recognize that one's knowledge and experience was not enough, that one had to humble one's self and return to an attitude of learning, in all matters. One had to strive to afford the privilege of saying one was really living, not just living by rote.
That one gray hair... time was marching forward and Circla realized she was being moved forward in a downward spiral, going around and around as her lifetime was running out.
But would it be worth stepping off the merry-go-round? It would be so easy to stay on it...
... until time and age brought about the crash, leaving nothing to show for itself but a wreck.
It was 7:30am. Time to leave for work. Yet it was Saturday. Nowhere to go in the morning, if living by rote.
Yet and still, Circla turned from the mirror and rushed out of the door, faster than usual, hoping that her energy would provide her the escape speed necessary to break orbit...
Photo Credit: Gavin Allanwood on Unsplash