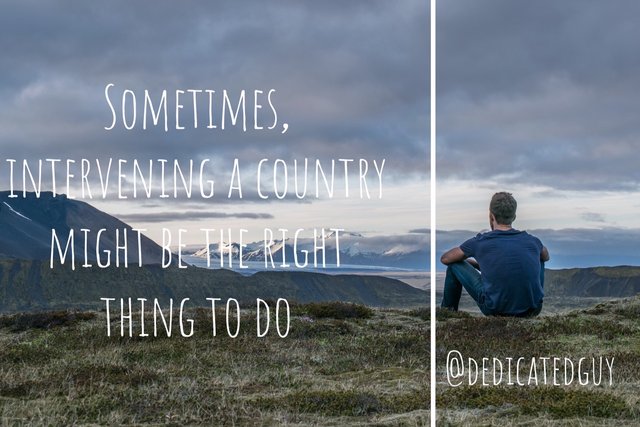 Nowadays it is becoming increasingly difficult to violate human rights, or at least to cover up these violations. This is because the Internet has suddenly made the world very small for everyone and getting informed about every important event is something easy anyone can do, when something happens even in the most remote place on the planet that we can imagine, someone is there to report it seconds later by using any available social media platform.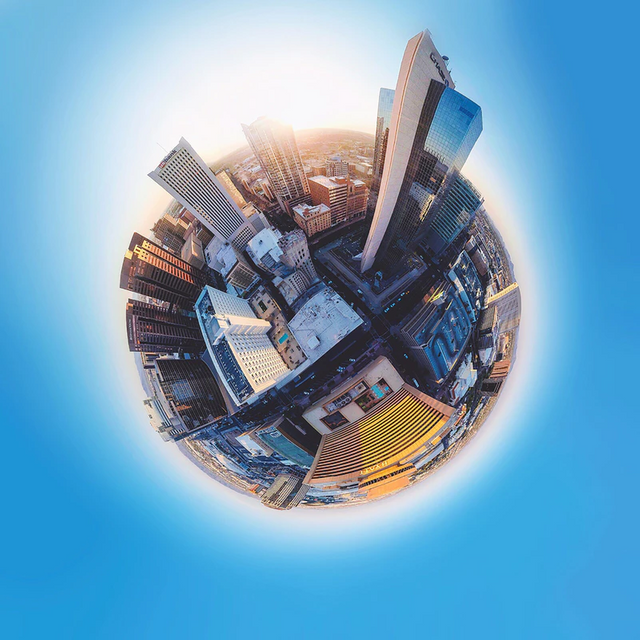 And that brings me to today's topic. I think the time has come for the existence of some mechanism that can implement protocols to solve situations where human rights violation are the new normal. It happens in a lot countries all over the planet, and most of the people are aware of it, yet, no ones do anything to help solve the issue.
One of those protocols is that we should put aside the excuse of several dictators that no one can violate their national sovereignty to intervene in helping their citizens. They say that because they have a right to sovereignty, but on the other hand, they deny all rights to the people. In order to have rights, people should respect other people's rights in the first place.
Some cases where I think an intervention is justified is when basic rights are denied to the people, such as the right to have a trial before being sentenced, the right to express oneself freely in all the media, and the right to be able to have protests and peaceful demonstrations.
A common example as we all know, is the case of Venezuela, where for years people have been oppressed in all imaginable ways, and it is clear now that people alone aren't capable on their own of getting rid of the criminal organization ruling the country.
But either way this is not about Venezuela, nor about the ideologies of the totalitarians who are in power, it is about time that all the nations of the world begin to think not about governments, but about citizens, and that it should be the governments that fear the citizens, instead of the other way around, which is what happens in most countries.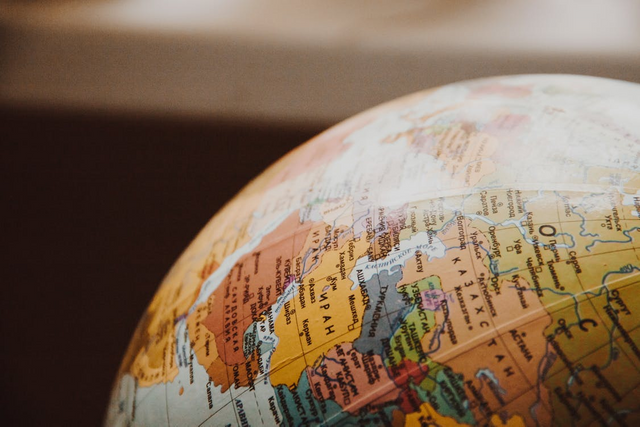 In my opinion, when in any country of the world happens what have been happening in Venezuela or in any country ruled by totalitarians, the international community must immediately cease all transactions of all types with that nation, like financial transactions that Venezuela has in place in the form of sanctions, food and energy transactions, among others, and announce a kind of ultimatum that should make them leave the country in a relatively short period of time, otherwise they shall leave by force and the might of other nations.
Besides, the most serious punishments for these acts must be implemented as well, and not only to the leaders of these movements, but also to everyone who gets involved in an official way and decides to participate and provide support to this things, so those who might be planning in joining or doing something similar would have to think it twice.
We all know there are basic human rights that every individual should have, but there are no known mechanism to actually guarantee those rights are protected, so what people could do in the mean time is start discussing issues like this one, and perhaps one day people wouldn't have to deal with totalitarianism anymore.
Feel free to share your thoughts about this and thanks for reading.
Images sources
Previous articles
---