According to news reports, Youtube will invest 25 million dollars to fix its "problem" in the "breaking news" section, it seems that it was not enough with the constant harassment and censorship that Youtube and other social networks are applying to the conservative channels and pages, or directly unrelated to the Left.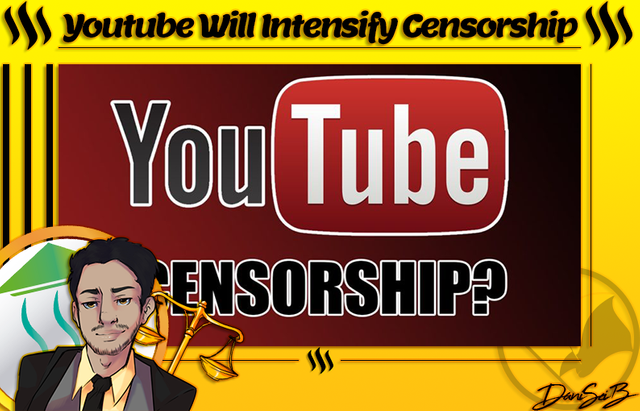 Conservatives and Libertarians now have to take into account that the censorship applied to them is now going to be worse... Specifically, 25 million dollars worse and therefore they should consider looking for another type of platform to share their content, since the left is apparently intensifying efforts to silence any news or opinion that is not beneficial to the progressive agenda, not only by censoring and diminishing the visibility of their channels and videos, but now they are going to be replaced by content of "news" from the left media.
We can assume that by making these changes Youtube will notify us about "breaking news" from this mainstream left media, and this will serve to relegate to an even darker corner your subscriptions and other independent news channels, take into account the problems Youtube has today with its platform about these issues.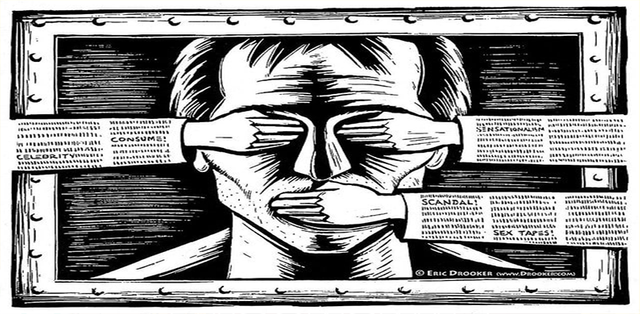 Youtube was born to be something different from television, to find what you couldn't find in television and to look for an alternative to mainstream media, now, Google is looking to take mainstream media and therefore Television to its platform which is negative for its content creators, but good for business... And for the political agenda, Youtube had for years made "changes" that its content creators had complained about over and over again, due to various problems of visibility, censorship and now this, it seems they want to have more and more control over what their users can and cannot see, influencing them to watch the videos of certain users of certain particular ideologies and at the same time making them invisible and censoring other users of different ideologies.

There is one thing to keep in mind, this is not "exclusive" to Youtube, every day we can see how other social networks like Facebook and Twitter censor pages and content that are not "politically correct" or that are in line with today's leftist agenda. But they are super big and important companies, why do they censor the right, because "Sillicon Valley is a very progressive place", as Mark Zuckerberg himself said in his appearance before the United States Congress.
The fact is that they seek to influence the public by promoting what they consider "quality journalism", "quality news" and filtering what they consider "fake news" and even "hate speech", the big problem with this is that Youtube hires companies like Southern Poverty Law Center for policing content on YouTube as part of YouTube's "Trusted Flaggers" program, I want you to keep in mind that this company is extreme left, literally see everyone who is not a Marxist like a Nazi, if you are conservative, you are a Nazi, if you support trump you are a Nazi, if you are an anarchist you are a Nazi, this is the kind of bias that currently have social networks like Youtube and so this is a big problem because beforehand you can assume that you will only have progressive crap in your feed.



So Youtube seeks to eliminate the content considered "incorrect" and the "Fake News", but who decides what are fake news?, the leftists they have hired, this is getting worse, for years there has been censorship, but today's is bordering on ridiculous, the left is looking to monopolize the information and be the only source of news in the world, for this purpose seek the support of social networks such as Facebook, Youtube and Twitter that increasingly have more intense control over the content "right and wrong".
All this makes me more and more convinced that Steemit and other decentralised platforms are the present and the future, because it is "relatively" more difficult to censor people for their opinions and it is even more difficult to control whether they can see what users can see or not, it is becoming increasingly clear to me that social networks do not want people to be free to think as they wish, and so they filter and censor content like this, which is regrettable. Thanks for reading, Peace.


| # | References | Titles |
| --- | --- | --- |
| 1 | Daily Caller | SPLC CONFIRMS THEY'RE HELPING POLICE VIDEOS ON YOUTUBE |
| 2 | Engadget | YouTube invests $25 million to fix its breaking news problem |
| 3 | The Washington Times | Silicon Valley an 'extremely left-leaning place,' admits Zuckerberg |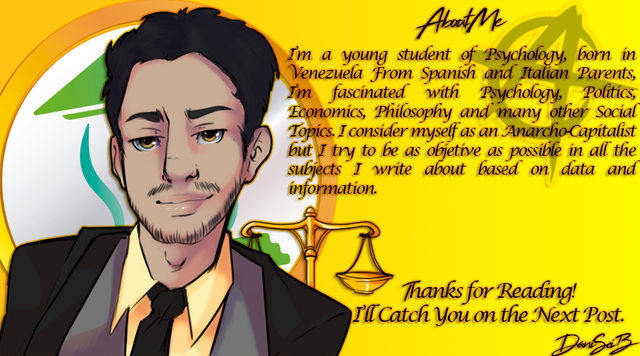 ---
Posted from my blog with SteemPress : http://daniscib.vornix.blog/2018/07/13/youtube-will-intensify-censorship/
---