Today's introduction is Paranthropus Robustus, a truly interesting side branch in human evolution.
The first specimen and holotype fossil of Paranthropus (pictured below) was found at Kromdraai by a schoolboy.
This specific scull was missing its sagittal crest but demonstrated the strong cheek bones and dentition so characteristic of this species.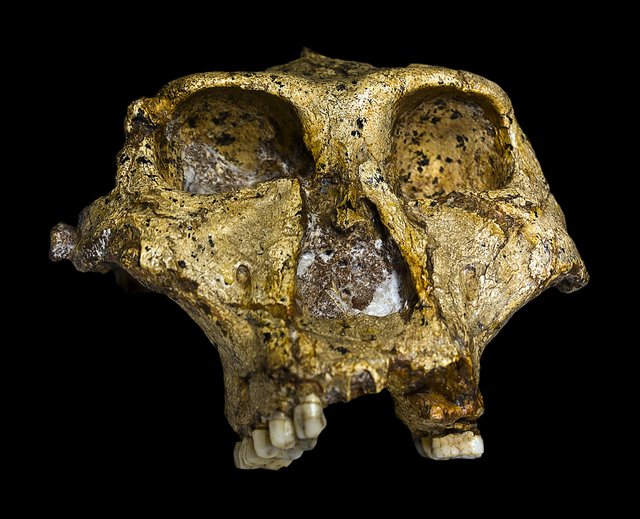 By Transvaal Museum CC BY-SA 4.0, Link
A short distance away is Swartkraans caves. Swartkraans has produced the remains of over 130 individuals and from that a decent amount is known or reconstructed about this species. Since then other similar species have been found elsewhere in the world.
This specimen below shows a reconstructed sagittal crest.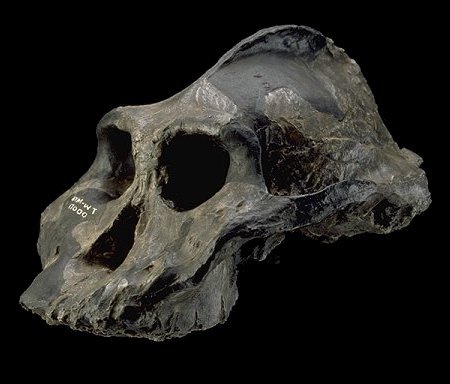 The purpose of the sagittal crest is to anchor the jaw muscles, giving the owner a very powerful bite. In the gorilla scull pictured below one can see the well-developed crest, and check bone openings to accommodate the massive muscles required to operate those huge jaws.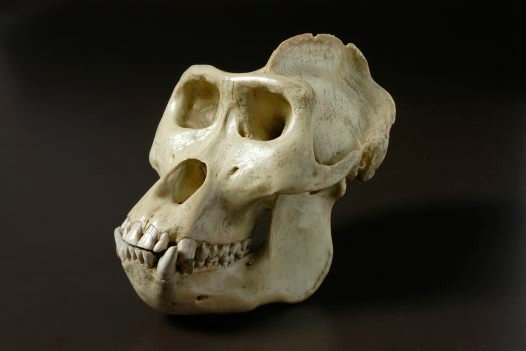 Another species but from east Africa shows the strong teeth that Paranthropus have… Its not hard to see why this guy's nickname is nutcracker man.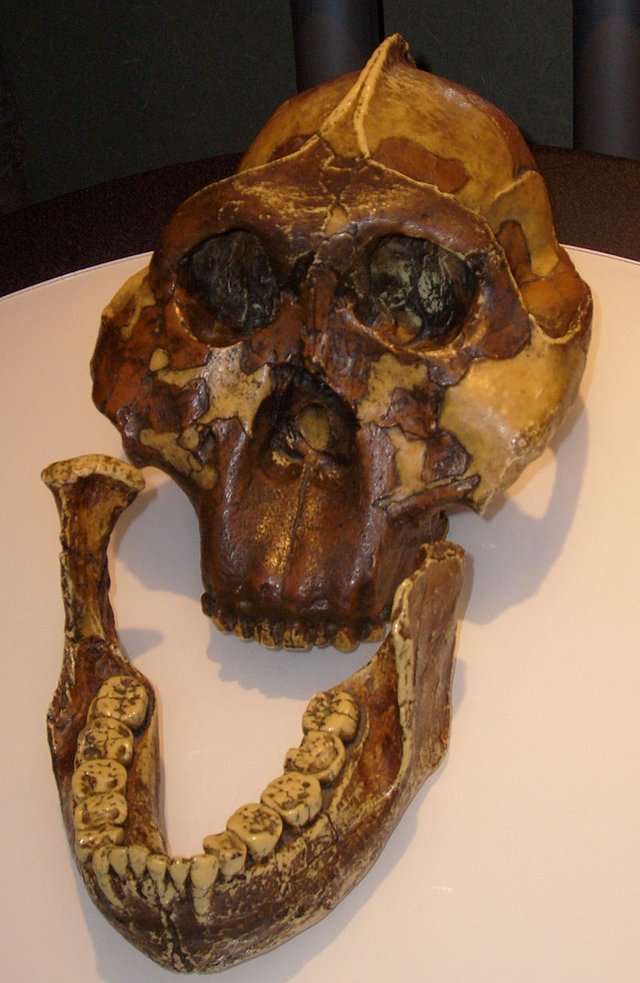 By Durova,CC BY-SA 3.0, Link
These features, the strong teeth, thick enamel, large jaws and muscles strongly indicate that this species was mostly vegetarian and adapted to eating gritty food.
From the Swartkraans specimens it doesn't seem that Paranthropus lived past 17.
What I find interesting is that those strong muscles connected to the sagittal crest would apply such force to those areas of the skull that it would prevent the brain from getting very large and expanding upwards.
It was necessary for the genes that produce such well-developed cheek muscles to be "knocked out" and the muscles attached on the sides of the scull to enable our larger brains to develop.