Daily Forex #50 - I Got CHEATED By My Broker Part 1

A few days ago I shared about how I accidentally stumbled on Forex and made a career out of it. To read that blog post, you can go HERE.
Yesterday (<-- Click this link to read yesterday's story) the topic was the Martingale Theory and how to use it for Forex trading. Today I want to share about an incident when the broker CHEATED me!
I had came across this broker recently and they seem to be quite reputable. They were registered in the UK and were one of the first brokers I know to offer 5 decimal places quotes and variable spread. Trading EUR/USD was only 1.6 pips spread and this was really tight back in the days when some brokers were even charging 4 pips fixed spread.
As with any new broker that I start off with, I opened 3 accounts and deposited between $500 to $2,000. I would test out the execution of trades, how often it would requote and withdrawal duration.
Everything seem fine and the withdrawal was quite fast as well, normally taking a maximum of 3 days from submission of withdrawal to the funds appearing in my bank account. I decided to assign one of the accounts with this broker as my High Risk accounts. As usual, I started off with $1,000 and within 2 weeks I had grown the account up to about $6,000. By the end of the 3rd week, my account was $13,000.
One morning, I was looking at the screen as a trade was being triggered. I noticed that as the Market Price approached my Entry Price, suddenly the whole MT4 platform would freeze. After what seem like eternity, everything was back to normal again. When you are trading 10 standard lots, even 1 minute seem like 1 hour. That's when I saw something which gave me a big shock!
I had placed a BUY order at 1.34567 but when I looked at the trade again, the broker had gave me an entry at 1.34687. That was a gap of 12 pips! It was a massive! It happened to 2 trades that were triggered almost at the same time. So I had 2 trades which gap me by 12 pips each and eventually 1 trade hit the profit while the other suffered a loss. Normally, if I had 1 win and 1 loss, it would be breakeven. But today, I lost 24 pips from 1 win and 1 loss!
This was the first time I had ever encountered something like this and I didn't know what happened. I blamed it on the freeze just before my trades triggered and guessed that there might have been some news announcement at that time. I immediately search on Google and also went to some Forex news websites to check what was the news. All my searches turned up nothing. There was no news this morning. That's strange.
A few hours later, I still had not found an answer yet. And another trade was going to trigger soon. And then it happened again! The whole platform froze. My entry gap 8 pips this time. I knew something was wrong but I couldn't figure out what was happening. Fortunately it was a winning trade but I had won less than expected. And even though I had 2 wins and 1 loss today, I was still negative overall.
Then what happened next gave me the biggest shock of my life. I was trading a strategy for the London Open and I had placed my order with all the Entry Price, Stop Loss and Take Profit set. This time, as the Market Price approached my Entry price, the platform froze momentarily. Probably about 5 seconds or so. No big deal I thought. As the price continued going up and up and up, I breathed a sigh of relief. I had won the trade and at least I made some money today.
I looked at my account balance and I couldn't believe my eyes. I had lost $4,000! How did that happen?! I double checked my trade and it was a BUY order. Why did I lose $4,000 when the price kept going up? I took a closer look and that's when I realised something was very very wrong.
What happened to the trade that caused me to lose $4,000? Find out tomorrow!
Hope you enjoy today's blog post and if you have any questions please feel free to ask in the comments below and I will definitely respond to you.
---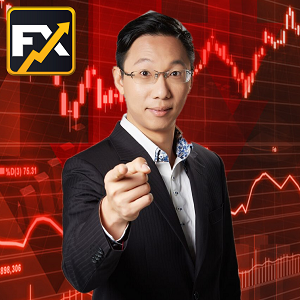 Daily Forex is my way of sharing my personal thoughts on the Forex Industry with would-be traders as well as current traders.
I thank you in advance for following my daily blog post and of course an upvote would be a nice motivation for me. It will also be a sign that my content is relevant and have given you a bit of insight on what Forex Trading is all about.
Here are some interesting topics to start you off :
---
If you wish to get more FREE Forex Content, join my Facebook Group : The Winners Circle By FXStartsHere.
Sign up for a FREE Steemit account and you can thank me by coming back and upvoting this article. And guess what, you will earn Steem ($$$) too for doing that! #awesome
Remember to FOLLOW me too!
---
For GUARANTEED UPVOTES, join steemfollower. You will get 2 times the value of your upvotes!
This is my referral link https://steemfollower.com/?r=15028 so that we can help upvote each other everyday and make money together!